Gmail is by far Google's most successful communication service. Earlier this month Google announced that Gmail on the desktop will be receiving some brand new design changes and new features. It's the biggest Gmail web interface revamp in years but was expected considering all the talk about Material Design 2. This isn't all about a redesign though, Gmail on the web has been packed with some new features as well that are sure to improve the experience for many. For instance, there's a new confidential mode and now you can even unsend sent emails in Gmail.
Confidential Mode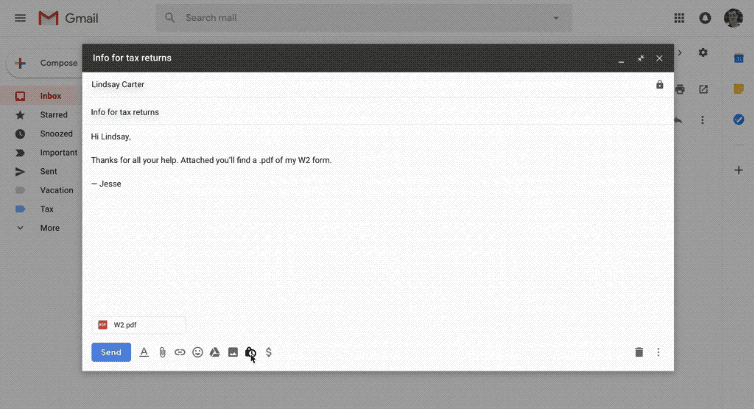 Confidential mode lets you remove options to forward, copy, download or print messages. Think Snapchat of Emails. You can also set the message to expire at a specified time. Essentially, you're not sending an email but a link,  your recipient follows it to read what you have to say. The recipient will, however, be able to view it as a normal mail provided they use Gmail. Other's will only see a link. It's a clever solution to send a link that'll expire in time when you don't want to send someone information that may lay around in their inbox forever. There's also a two-factor authentication being introduced to confidential emails. Recipients will need to enter a passcode that they'll receive through SMS.
Google's lead product manager for Gmail Jacob Baker told TechRepublic:
What we've seen, especially in business scenarios, is that lots of these leaks happen accidentally or near accidentally. They didn't realize they weren't supposed to forward the email, or they saw 'Do not forward' but they didn't think it applied to them and hitting the forward button was just so easy.

Remember how you had to open an email just to get to the attachment, even though all you really wanted was just the attachment? You don't have to do that anymore. With the new Gmail web interface, attachments are displayed right below an email listing. Furthermore, the moment you mouseover on an email, you get inline action buttons that let you perform the most frequently used actions. From left to right, the four inline icons let you take a message and archive it, delete it, mark it read or unread or snooze it. Yes, you can now snooze emails.
Snooze and reminders about emails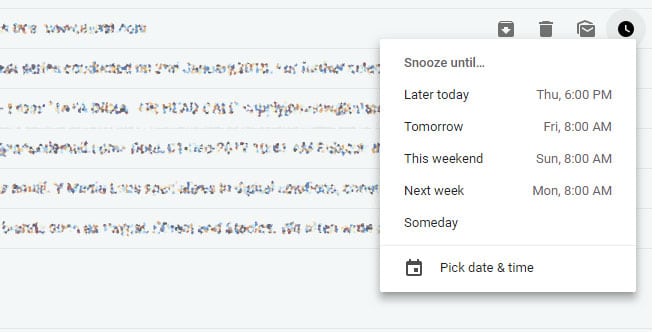 Emails are not text messages. That is to say, you cannot always just type in an informal response. Some emails require a more thoughtful response and you might not always be in a position to give one always. You can choose to ignore it and then address it later, but you also might just forget later. Gmail's new Snooze feature helps solve that problem. When you snooze an email, it is removed only to be brought to your attention at a later time.  Gmail will now remind you to respond to emails that seem important and have been left sitting in your inbox. Similarly, it will also remind you about emails that you've sent and haven't been responded to.
Smart replies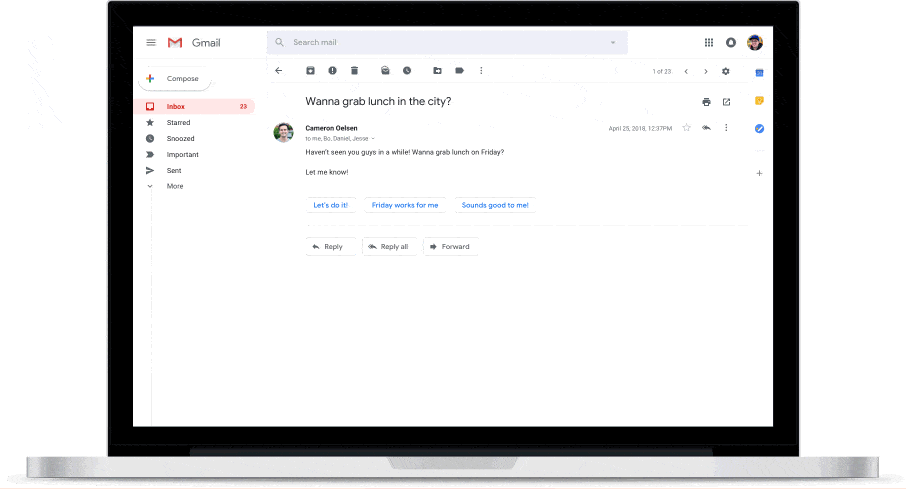 Smart replies made their debut on the Gmail Android app last year and now they're here on the web too. It works in a similar fashion as it does on the Android app. Based on the content of your email, Gmail will suggest a few canned responses so you don't have to type them.
Gsuite marketplace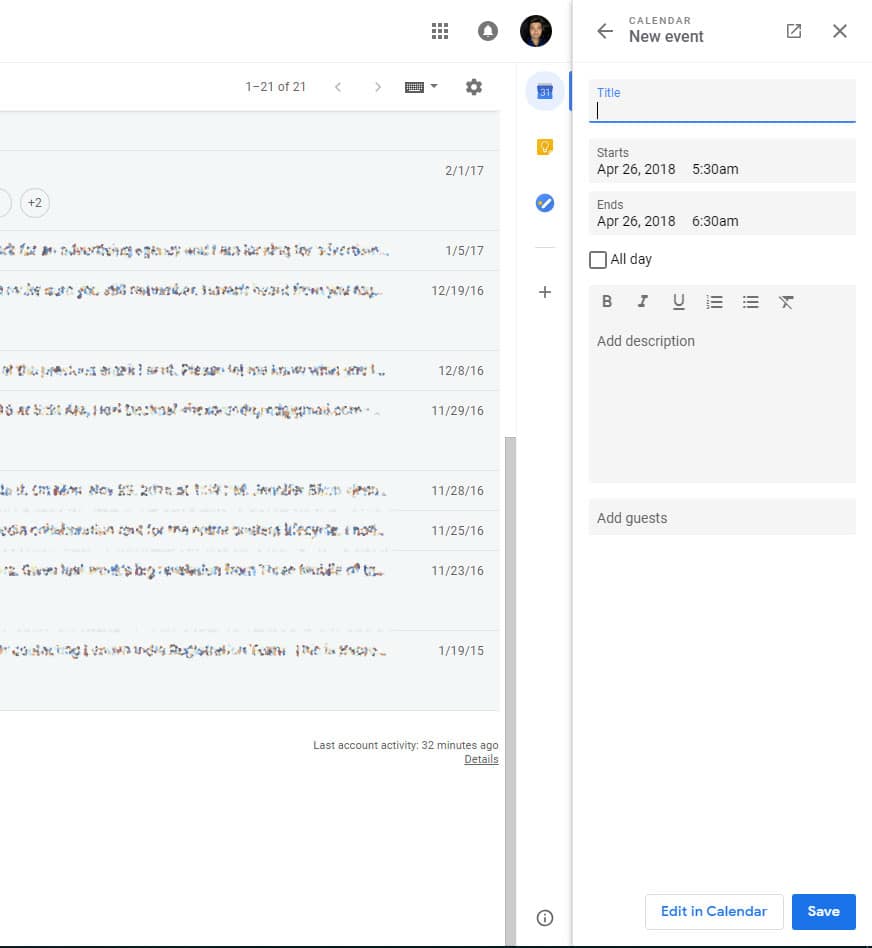 There's a new right-hand side column on Gmail now that houses icons for Google apps like Calendar, Keep, Tasks, and other apps. You can add many more apps just by clicking on the plus button which opens the Gsuite marketplace, kind of like the Chrome Web Store but for Gmail.
How to enable the new Gmail web interface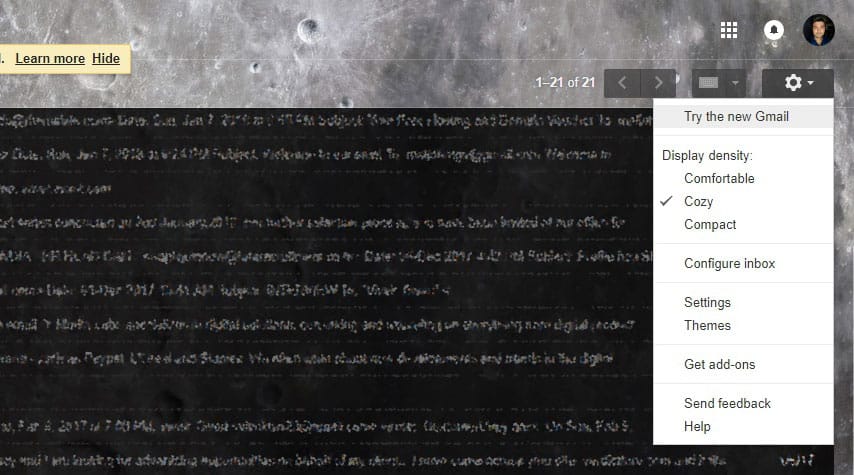 The new web interface is going live now for millions across the world. There are 1.4 billion Gmail users globally though and it might not be available to everybody just yet. To enable it, just click on the cogwheel icon in the top-right and select Try the new Gmail.
Read Next: Sync Passwords Across Devices with Google Password Manager