Love it or hate it, Apple's macOS has carved its place in the PC market, even more after the iPhone. One of the many advantages of using Linux though is that you have the freedom to make it look like anything you fancy. Follow the steps given below to install mac OS theme on your KDE Plasma desktop.
Being a Linux user doesn't mean you have to loathe macOS or Windows. In fact, many people dig the look of Windows or macOS but simply don't want to invest in buying them. The reasons can be several, but we won't be discussing those here. Rather, let's discuss how you can make your KDE Plasma desktop to look and feel like MacOS.
1. Top Panel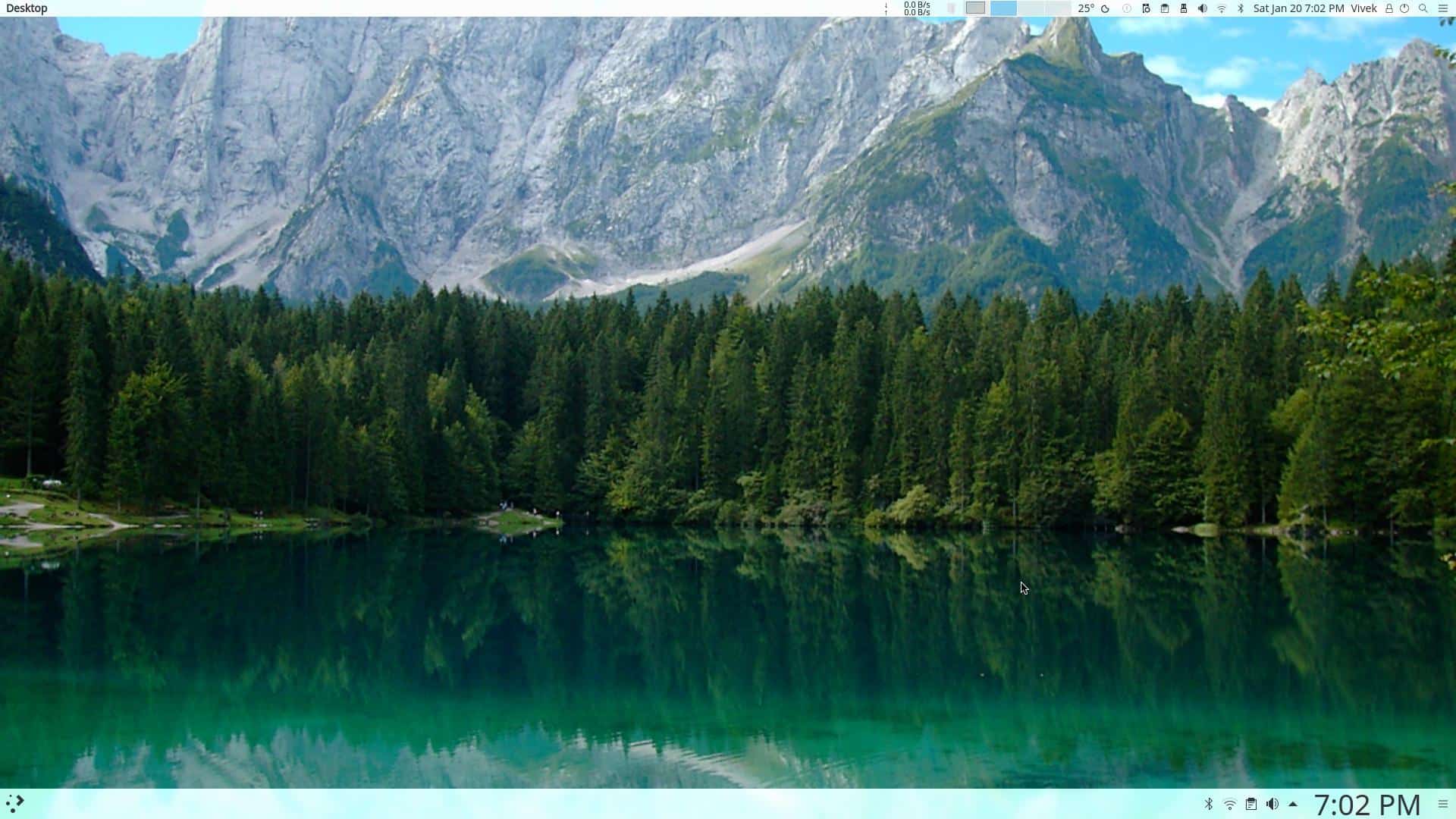 KDE Plasma looks more like Windows, by default than Mac. Some other desktop environments give more of a Mac feel with a top panel that houses the time/date, system tray, etc. Yet, it's KDE Plasma that can replicate MacOS's menu bar the best, as far as I know. In the screenshot above you can see the default KDE panel at the bottom, and a customized panel at the top that looks like the menu bar on a Mac. Before we can change anything, make sure widgets are unlocked.
System tray
Right-click anywhere on the desktop and select Add panel > Application menu bar. This will add a white bar at the top of your screen. The panel you see in screenshots is the finished product and sadly I'm not willing to undo it all so … 
 Click on the hamburger menu icon (three horizontal lines) on the very right and drag the Height button up or down to increase or decrease the height of the top panel to your liking.
When you have the desired height, you can start adding widgets. Right-click anywhere and select Add widgets.
Select the system tray from the Widgets and drag it to the very right of the top panel to place it. Do the same with the clock widget and add anything you want really. You can use the bottom panel as a guide or the screenshot above if you're not sure which widgets to place.
Note
The system tray widget contains all the necessary icons which will appear when needed as it happens on Windows. I prefer adding each of the system tray icons manually because it gives more of a Mac look and is also less cluttered.
In the screenshot above, right-to-left, the widgets are – Search, Lock/Logout, User Switcher, Simple Date and Time (you'll have to download this one), Bluetooth, Networks, Audio Volume, Device Notifier, Clipboard, KDE Connect, Notifications, Weather widget. I've added Pager in order to easily switch between different virtual desktops, a trash widget, and a Netspeed widget as well but you can ignore those.
macOS-like Global menu

On the very left of the panel, add an Active Window Control Widget (might have to download it), next to it add the Global Menu widget. Unfortunately, I can't show you how to space them but you'll probably figure out how far or close you like those two on your own.
When you're done, you might want to remove the bottom panel because you won't be needing that. To do that click on the hamburger menu on the bottom panel, select More Settings… > Remove Panel.
macOS Dock for KDE Plasma

The other quite popular component of a Mac desktop is the dock at the bottom that houses all your favorite and currently open apps. The dock is not that hard to replicate though and can even be done on Windows with quite a perfection. Linux has many options such as Docky, Plank, and my favorite Cairo. You can use either you want, but you will need Mac themes for either one before it starts to look anything like the one in the screenshot above.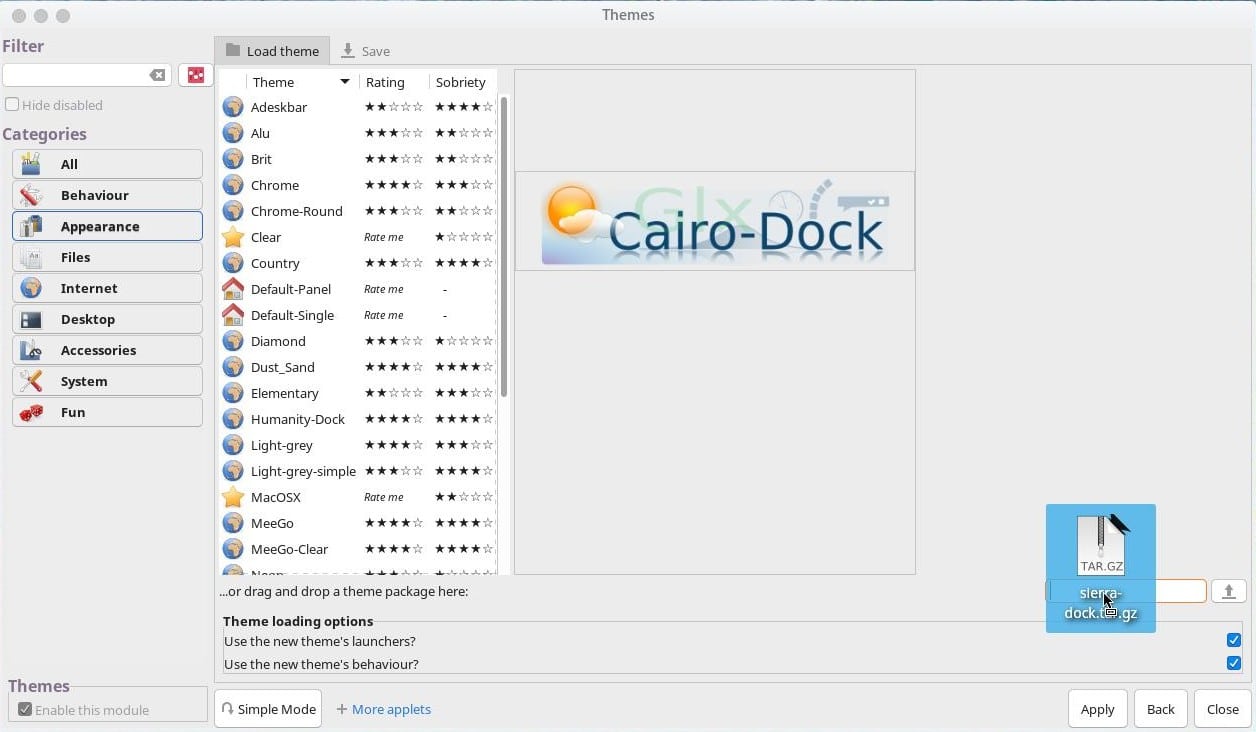 I'm using Cairo dock with a Mac theme (credit: sean barman). To install the theme on Cairo dock, right-click anywhere on the dock and select Cairo > Configure. Select Themes, then drag and drop the downloaded file to where it says …or drag and drop a theme package here: then click on Apply.
Icons and Cursor
There are so many MacOS icon packs and cursor themes for Linux that you can download and install and any of those will work fine. You can download the ones linked below if you're having trouble finding them.
Extract the files and place the extracted folders in ~/.local/share/icons/
macOS Themes for KDE Plasma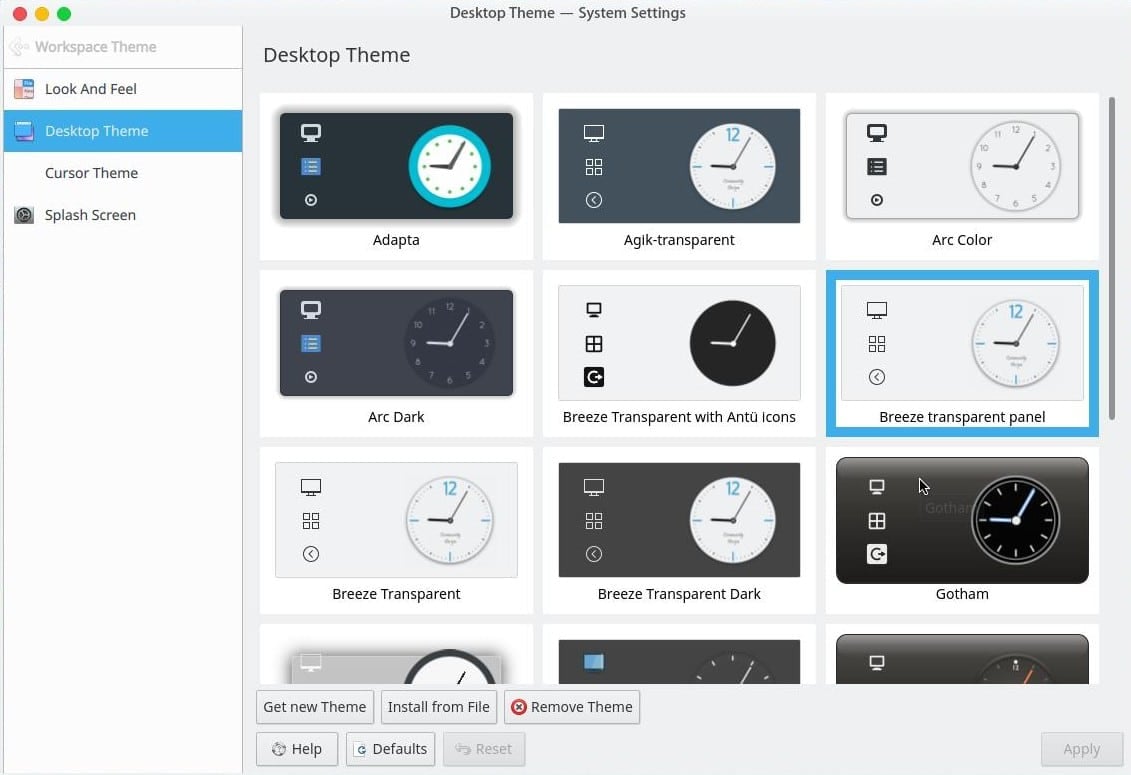 By now your desktop must look like Mac but the menu bar is still quite white which is not how it looks on the Mac. Not to mention any apps you open must look completely off with the default KDE theme. To change that, go to System Settings > Workspace Theme > Desktop Theme and click on Get New Theme. Install and Apply Breeze Transparent, Breeze Transparent with Antu icons or Breeze transparent panel which I am using because it makes the top panel more transparent than the others. The downside is that the other themes also make a few other parts of the UI transparent, while this one doesn't.
While you're at it, you can also apply the Cursor Theme.
Next, go to System Settings > Application Style and select Breezemite, then head over to System Settings > Icons and select your Mac icon pack.
That's pretty much the gist of it although there still remain a few tweaks and modifications you can do to make it even better or just suit your style. Do you know that you can restart your KDE Plasma desktop with even rebooting? Read our tutorial to learn how to do that!