Google Play Music is rather an underdog music streaming service compared to the bigger players like Spotify, and Apple Music. There's nothing wrong with it though, I could argue it is better. It's available in more countries that Pandora and Spotify even. It isn't limited to certain devices like Apple Music either. Yet, there is something that has always been missing. That would be a proper player app for the desktop. For some reason, Google decided it could skip the need for a desktop app by creating a web app. The web app is alright but nobody would always want to open your web browser to listen to music. Fortunately, Google did create a web app at least. All it needed then was a wrapper to turn it into a desktop app. That is exactly what Google Play Music Desktop Player does.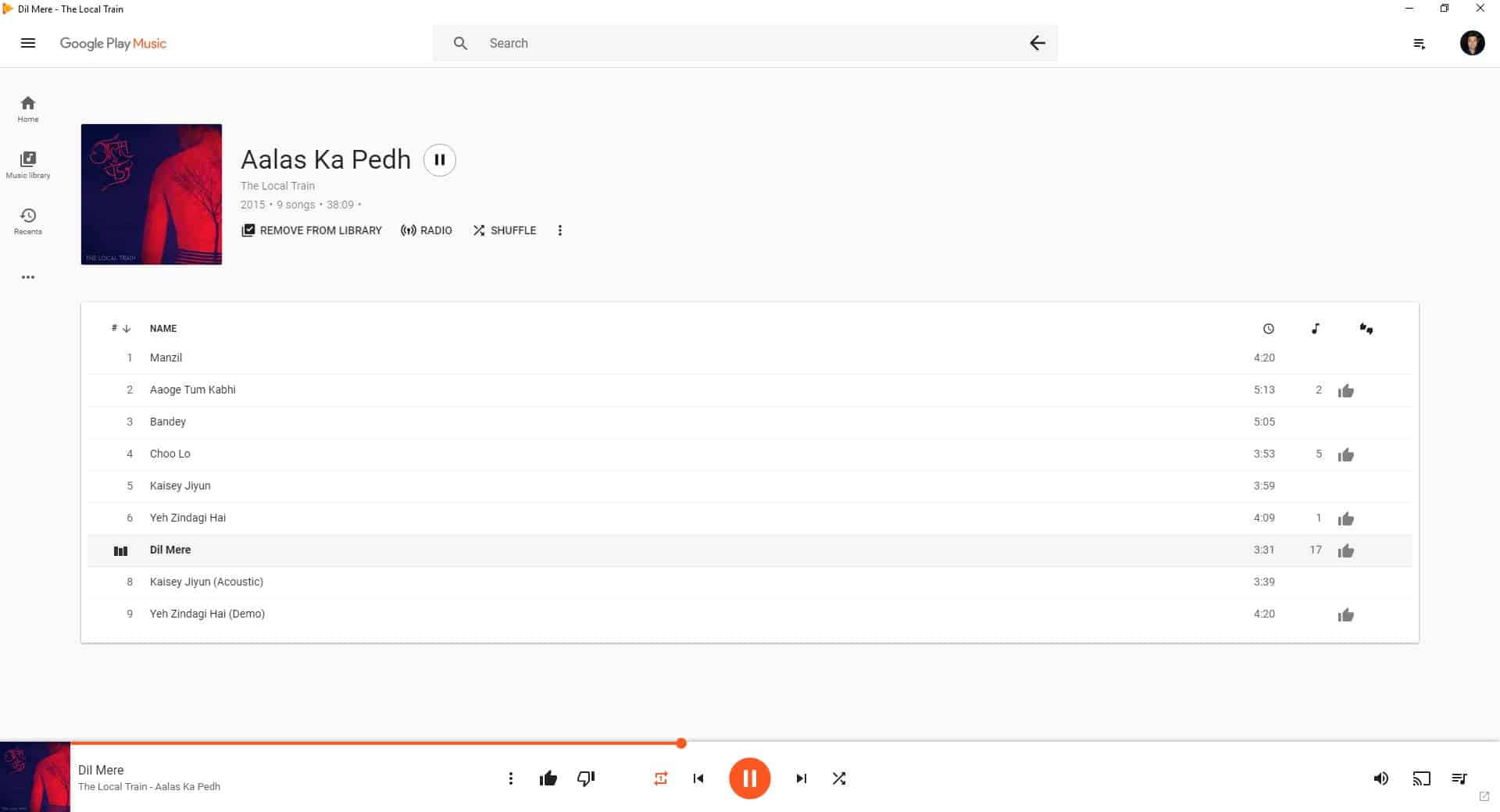 The name might not sound very catchy nor inspiring, but that pretty much describes Google Play Music too.  Spotify is the most popular music streaming service so far and it has both a desktop app and a web app along with apps for almost every platform. According to the company, only 3% of its users use the web app while 45% of them use the desktop apps. That fact alone should establish how important a desktop player is for music, even if it's online. Google, being an internet company has the vision to do everything on the web. It's understandable but this isn't the time.
Features
Anyway, even if Google hasn't, Samuel Attard has created a dedicated Google Play Music desktop player. It is available on all major desktop operating systems – Windows, Mac and Linux. It runs entirely on HTML5 so you don't need to install adobe flash player or anything else. Google Play Music Desktop Player is open source and is not simply a wrapper for the web app but also provides features you'd expect from a dedicated music player app. These include system tray icon, remote control, and customizable hotkeys among others. It also offers Last.fm scrobbling which is something you'd expect out of almost any basic desktop player app.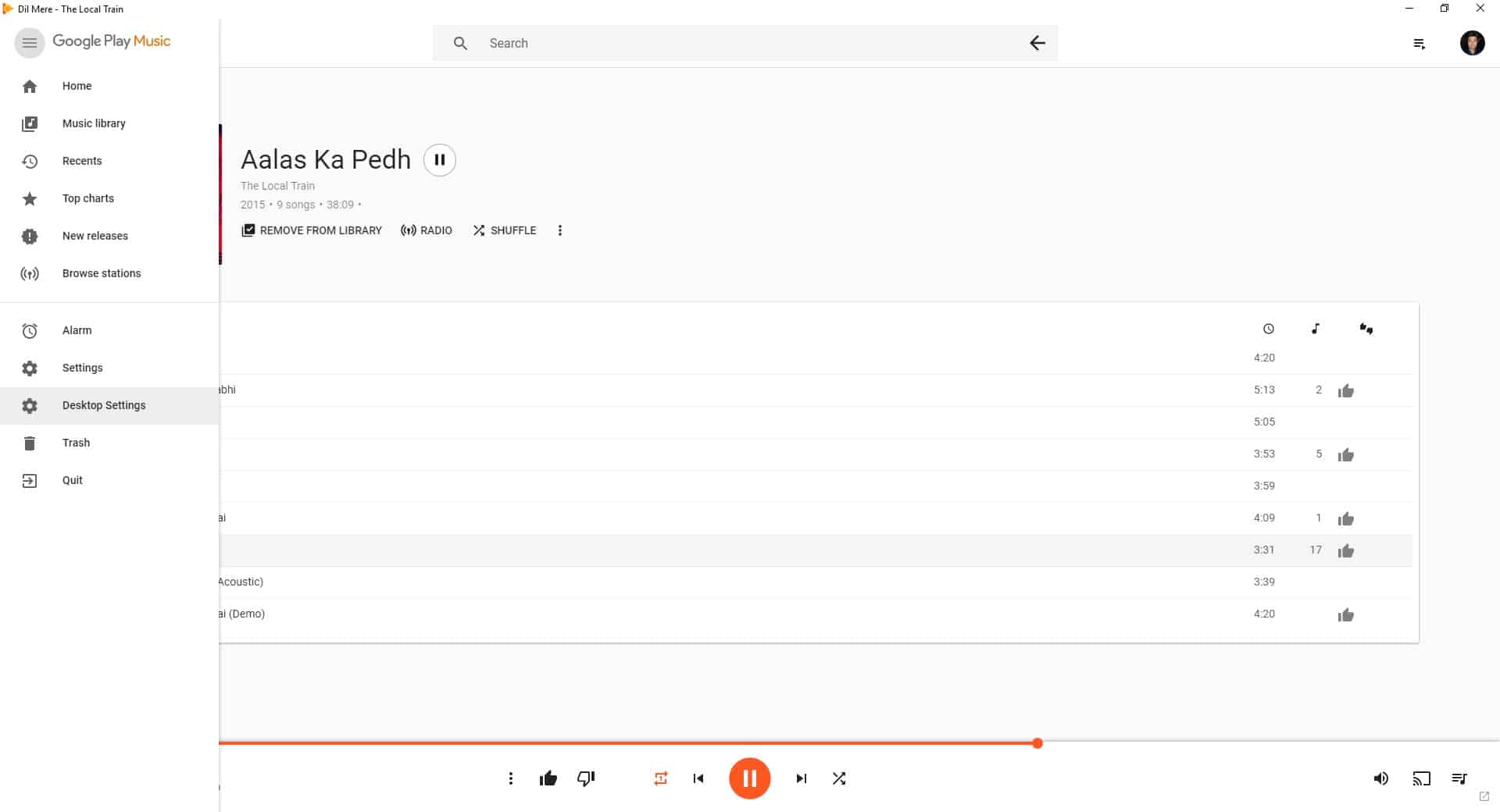 Being an HTML app running in a wrapper, it isn't the fastest player around but it is the only Google Play Music app for desktop PCs. It may not feel like it but it's actually light on resources since it runs on HTML5. In Windows 10 the app can even show a "Now Playing" on the lockscreen and integrates well with Windows 10 System Media Service. Thus, you can see the current song being played when you increase or decrease the volume using the keyboard buttons like you would when playing via any Windows 10 music player app. There's also a Mini Player which is again a basic feature you'd expect. Google does offer a mini player for its web app as well but you can't customize it. GPMDP lets you change a couple of things about the mini player.
Interface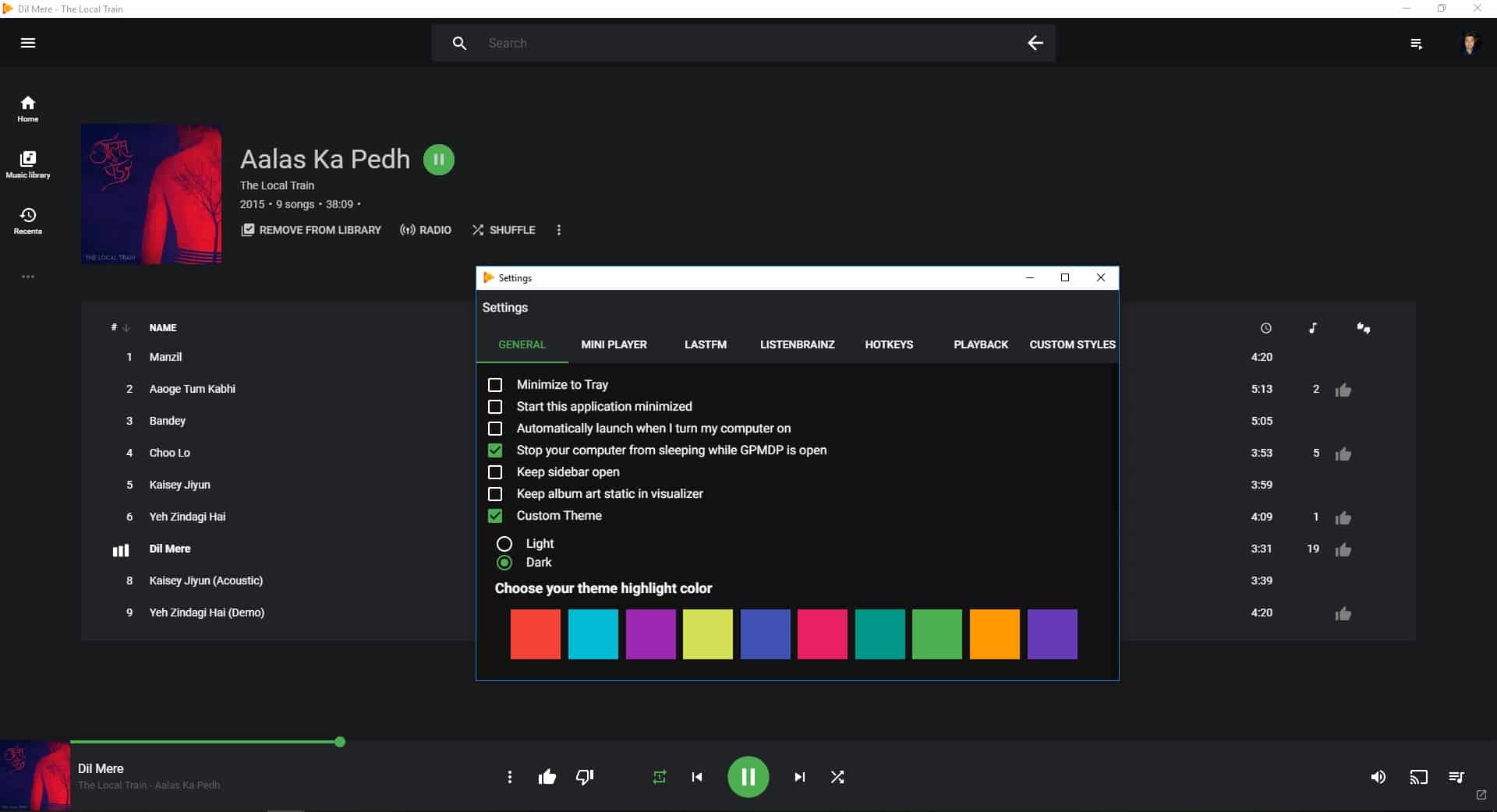 The player features the familiar Google Play UI with the addition of a back button on the search bar that is pretty necessary and a Desktop Settings entry in the side menu drawer. This entry stores all of the things you can configure about GPMDP while Settings is for configuring the web app itself. You can also customize the look and feel of the player by changing the Window borders or changing the orange accents to something else. That's not even all, there is even a dark theme if you're not a fan of the bright white background and would prefer something like Spotify.
Download Google Play Music Desktop Player
Remote app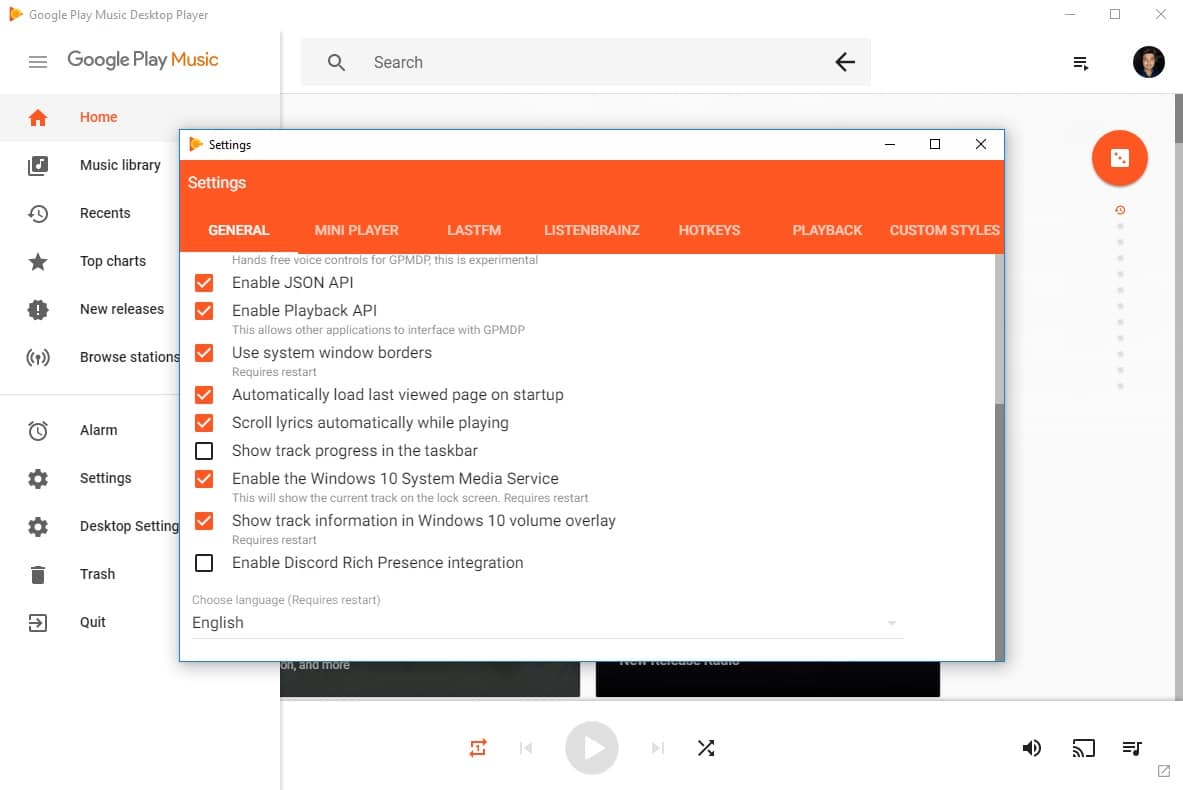 GPMDP isn't just a basic music player app. The developers are constantly working to make it better and bring furthermore features. The player supports being controlled via a remote and the remote app is available for Android devices on the Google Play Store. You'll need to enable the Playback API in the Desktop Settings.
[googleplay url="https://play.google.com/store/apps/details?id=com.marshallofsound.gpmdp.remote"/]