Microsoft has been concentrating a lot of the visual appearance of their Windows Operating System. In Windows 10, they brought a major overhaul in the theme by incorporating all those gray backgrounds with the combination of all white title bars and navigation panels. The light color scheme is indeed splendid and looks wonderful on the PCs and tablets but it feels quite minimal for all those who worship the beauty in the form of black.
Some folks including me would want to have a dark theme on their Windows 10 PCs and desperately search for a theme to do that. However, Microsoft has planned a surprise for us in the form an inbuilt Dark theme in Windows 10. This feature is hidden by default and needs some fiddling with the Windows Registry tool. Moreover, we think that the dark theme is still in the development stages as we see some discontinuities in the theme. But the discontinuities are not that consistent and you won't notice them much.
So, let's start with the step-by-step tutorial on how to enable Dark Theme in Windows 10. Since we are editing the registry items, make sure you're following the tutorial carefully.
How to Enable Dark Theme in Windows 10
Open the Windows Registry tool. To do this, press Win + R keys to open the Run window and then type "regedit" in the Run box and click OK. Select Yes if prompted for admin privileges.

This will open the Windows Registry Editor window. On the left-hand side, you'll see the registry directory structure. In that, navigate to the below-mentioned path.

HKEY_CURRENT_USER\SOFTWARE\Microsoft\Windows\CurrentVersion\Themes\Personalize

If you find the Personalize key missing in the Themes directory, create a new key by right-clicking on Themes » Select New » Key and name it to Personalize.

Select the Personalize Key in the left-hand panel. Now right-click on the right-hand panel and create a new DWORD (32-bit) Value and rename it to AppsUseLightTheme.

The default value of the new DWORD will be '0', so you don't need to change anything. Once the DWORD is created, it should look similar to below image.

Now simply restart the PC or just Sign out from your account for the changes to take effect.
That's it. You can now see the dark theme on your Windows 10 PC. Just open the Settings app to see the changes that took place.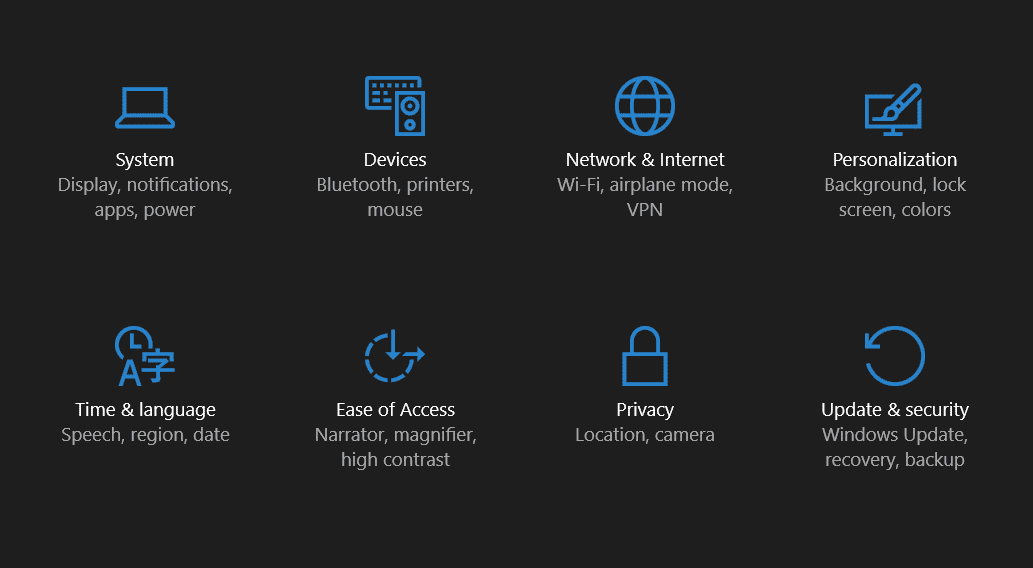 As we have mentioned earlier, you'll notice that there are some inconsistencies in the theme such as the close, minimize and maximize buttons don't appear unless you click them. So, if you want to revert back to the light theme, either change the DWORD value to 1 or just delete the DWORD we created.