Removing the background of an image can be a challenging and time-consuming task, but with the help of websites that provide this service, you can get the job done quickly and easily. In this article, we will discuss some of the best websites to remove background from images online. With these tools, you will be able to edit your images without having to learn complicated photo editing software. So if you need to remove the background from your images and videos quickly and easily, then these websites are just what you need!
Removing image backgrounds is one of the important tasks if you're trying to make banners, infographics, and other images. You can do this simply with Photoshop but not all of you have much acquaintance with Photoshop or may have a basic PC configuration that can't handle the graphics-intensive software. Removing single-color backgrounds is quite easy but things get tricky with complex backgrounds. Today we will show you some online tools which will help you master your image background-removing skill. So, let's find out if you can really ditch Photoshop for some media-editing tasks.
Well, it's time to know if we can really give Photoshop a break and use these simple online tools to remove background from images within seconds. Also, your PC needs some mercy from all those heavy graphic-grinding software, isn't that right? However, if you want to just resize an image, you can don't need an app for that because you can resize an image on Windows 10 with a right-click.
Magic Studio Background Eraser
Magic Studio Background Eraser is an awesome free tool that removes backgrounds from images using Artificial Intelligence. It is probably the best online tool in a blink of an eye. All you need to do is to upload an image and download it after a few seconds. Once you upload the image, you'll see two copies of the image, one is the original file while the other is the preview of the output.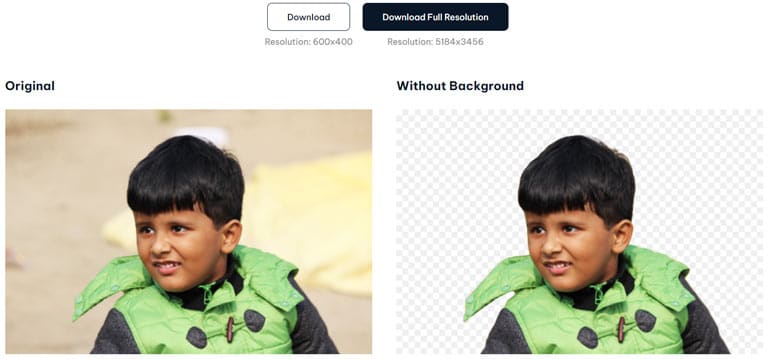 Not just that, but this AI-powered website also helps you create stunning profile pictures, make pictures with words, remove unwanted things from photos, and enlarge pictures without losing quality. I recently compiled a list of over 300 most useful websites on the internet that will increase your productivity and efficiency. You must not miss that.
Cutout Pro
Cutout Pro is an AI-powered visual design platform that helps you remove unwanted objects or backgrounds from images. Besides, the website also has tools for face cutout, background diffusion, enhancing videos and photos, blurring the background, and adding cartoon effects to selfies. It has a very simple interface. All you need to do is to upload your photo and wait. After a few seconds, you'll have the resulting image with the removed background as shown below.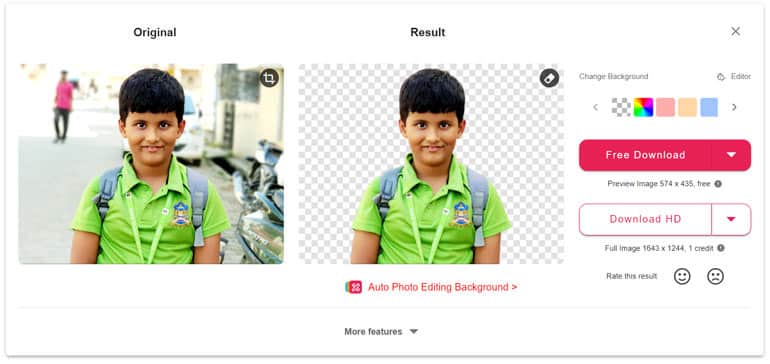 Apart from the background removal tool, Cutout Pro offers desktop tools and mobile apps to remove video backgrounds, diffuse backgrounds, enhance photos and videos, colorize, and cartoonize photos.
AI Image Enlarger
There is another great website that lets you edit, enhance and retouch photos with its magical tools. To remove background from images online, go to the background remover tool page on AI Image Enlarger. Click on the Select Images button and upload your image. The site supports JPG and PNG format images up to 5MB or 10000 x 10000 pixels. Once your image is uploaded, click on Edit if you want to enhance it before removing the background from it otherwise, just click on the Start button and wait for a few seconds.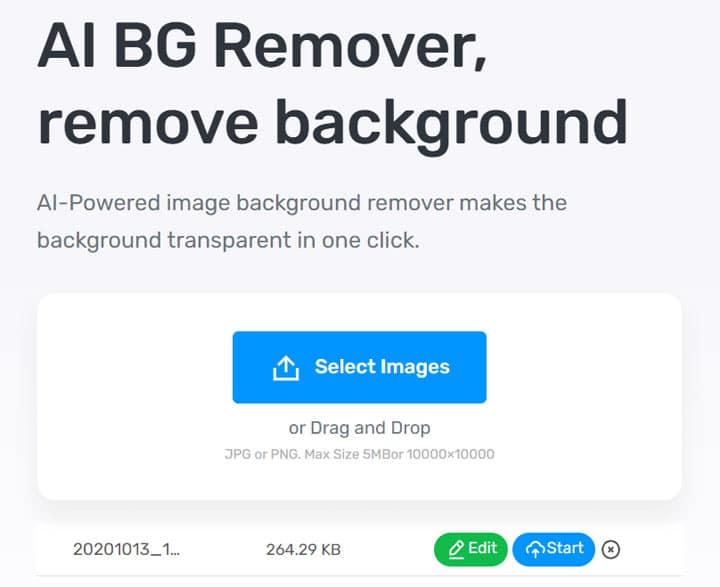 Besides, the site also offers a bunch of other AI tools listed below.
AI Image Enlarger
AI Anime16K
AI Image Upscaler
AI Enhancer
AI Sharpener
Magic Eraser
AI Cartoonizer
AI Face Retouch
AI Denoiser
AI Photo Colorizer
Remove BG
While the three websites mentioned above are versatile image editors, Remove BG is dedicated only to removing backgrounds from images. Just drop a picture, upload it or paste its URL, and download the resulting image with a clean background.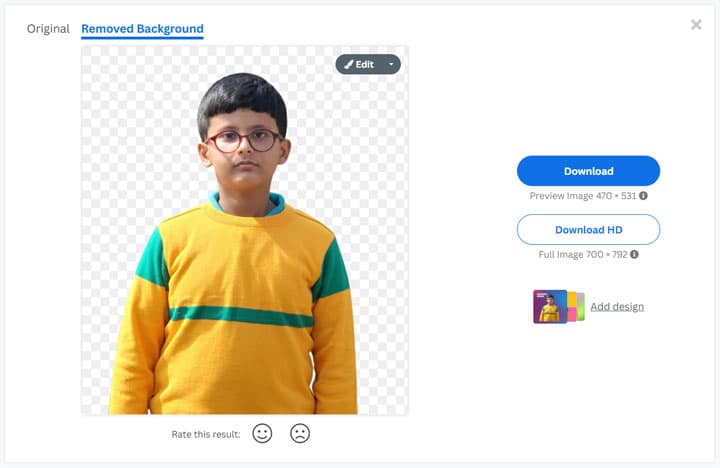 Pix Cleaner
Pix Cleaner is another online background remover that lets you remove image backgrounds quickly and easily. Just upload the image and you'll have your image with no background. The website lets you download your image in JPG, PNG, and WebP formats.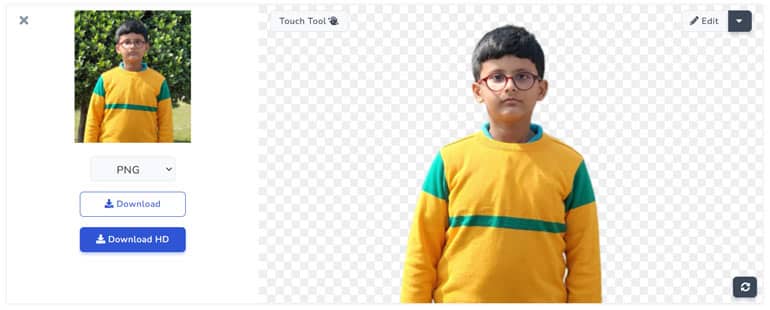 Unscreen
Are you looking for a way to remove the background from a video or GIF? Unscreen just lets you do that. The tool makes things so simple that you don't need to pick pixels, select colors, paint masks or move paths. It analyzes your videos automatically and generates a video with a background. The tool supports formats like .mp4, .webm, .ogg, .ogg, .ogv, .mov, and .gif.
Online Image Editor
Online Image Editor is another great website that hosts a lot of image editing tools. The background removal tool is one of the most useful tools among them. This website is one of the best online tools to remove backgrounds but it doesn't do well with complex backgrounds. However, simple backgrounds are quite easy with this tool, it's just a click away. Just upload the image to the website, and click on Wizards » Transparency to remove the image backgrounds.
There are three kinds of transparency tools to use, single-click fuzz tool, transparent line tool, and transparent box tool. You can set the fuzz factor, brush width, and other factors to make your images transparent.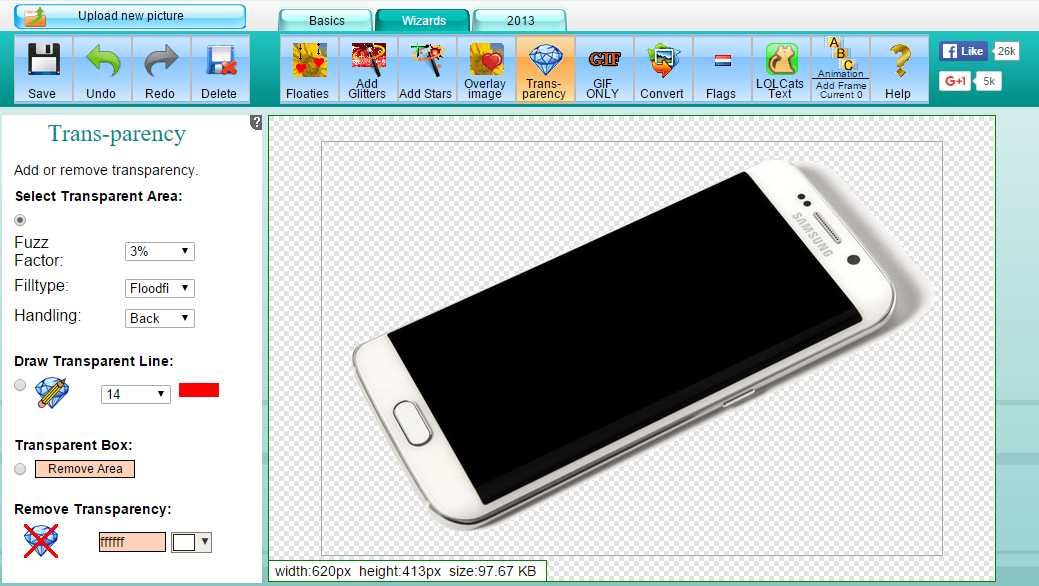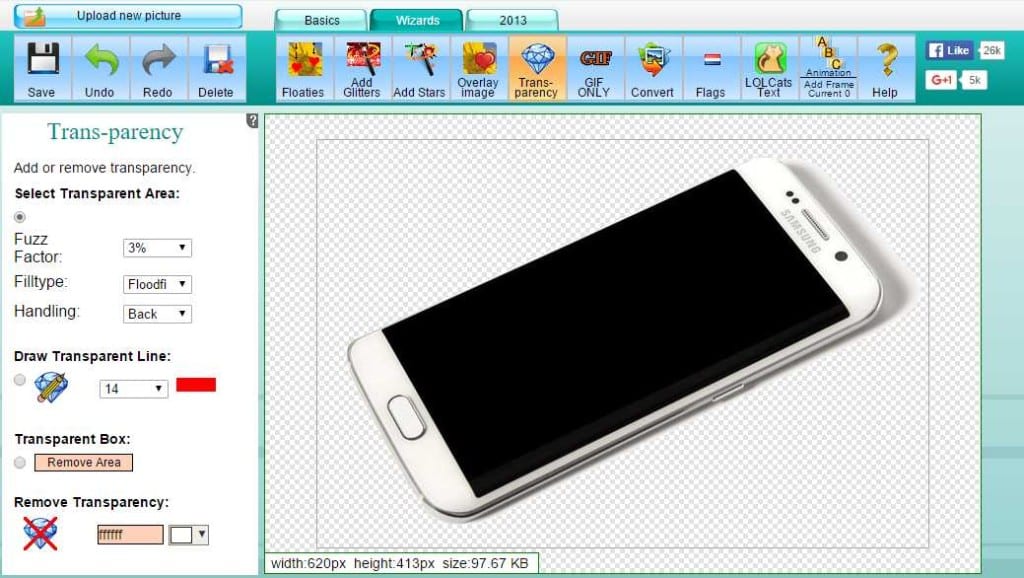 These are some of the popular online image editing tools and are my personal choice. Let us know your favorite online image-editing tools in the comments section below. You can also edit your images on Google Photos and these image editing shortcuts in the app.
Read Next: 13 Best Windows 11 Registry Hacks and Tweaks