VPN Services are becoming more and more of a necessity for many around the world. Increasing government restrictions on what you can and can't see are unfortunately one of the main factors. But there's also the fact that more and more people are becoming aware of their privacy. Generally, free VPNs aren't a good idea if privacy is your main concern. But it's not like you absolutely have to pay to protect your privacy either. Here are the 5 best free VPN for Android to protect your privacy.
If you're still wondering whether you should use a VPN service or not, we have a detailed article mentioning 8 solid reasons why you should use a VPN.
1. Express VPN – 30 Days Free Trial
If you have any sort of knowledge about VPNs you have probably heard this name. So, before you get excited, no Express VPN is not suddenly free, not completely anyway. If you simply need a VPN for a short time, then you can get Express VPN for free, provided you haven't already. Express VPN for Android offers a free 30-day trial which is great if you only need a VPN  because you're traveling to another country. Express VPN is one of the very best VPN services across all platforms, not just for Android. It's private, it's secure, and you don't have to worry about your data being sold to a third party.
Download Express VPN for Android
2. Proton VPN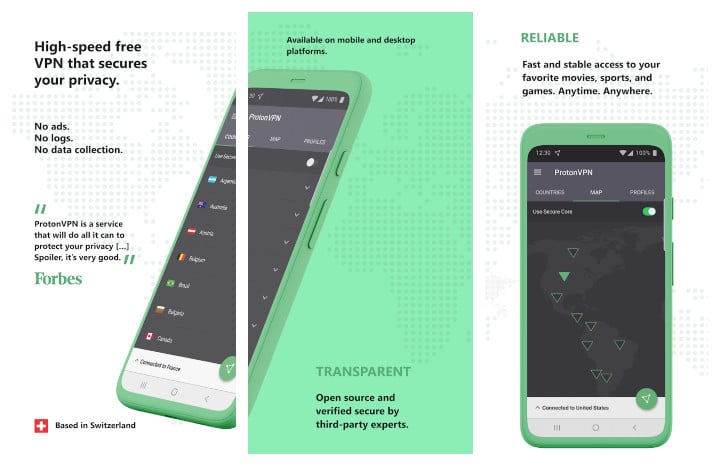 The Play Store is full of free VPN apps but you can't be sure that they won't sell your data. If you want a free VPN for Android because privacy concerns you, you should go with a more reputable name. Proton VPN requires you to sign in before you can use the VPN service. That's a small price to pay for an otherwise great free VPN service. Proton VPN is loved by the open-source community and is reputable as well. They also offer paid plans and that's how the service maintains operation costs. Obviously, you don't get all the features in the free version but you do get plenty.
Download Proton VPN for Android
3.

Galaxy VPN

– Free VPN for Android Without Limits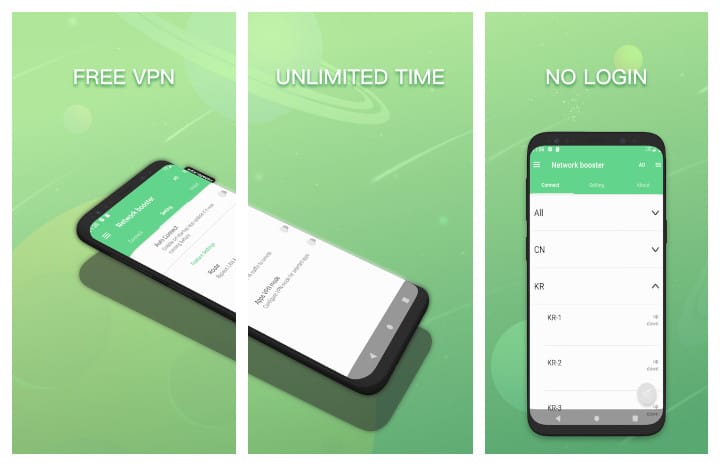 Another problem-free VPN services can pose is a limit on speed. Your fast internet might get reduced to something that makes you wait around a while before pages open up or files download. Some VPN services might put a data cap on the free version as well. While you can avoid these with Proton VPN as well, Galaxy VPN comes with the added advantage of not requiring a login. With everything on offer for free, no questions asked, you have reason to be suspicious. However, all your traffic through the VPN services is encrypted, so you don't have to be very concerned. The service offers paid versions and the free version is supported with ads.
Download Galaxy VPN for Android
4. Windscribe VPN
Windscribe only offers 10GB of free data each month. For an Android device, that should be enough but if you're planning on using the service on multiple platforms, you may have to create different accounts for each one of them. That said, the service itself is great. Not only does it offer you the usual VPN features but it also blocks ads and malware. So, you can not only protect privacy with this VPN but have more security. Windscribe has apps for pretty much every OS including Linux.
Download Windscribe for Android
5. hide.me VPN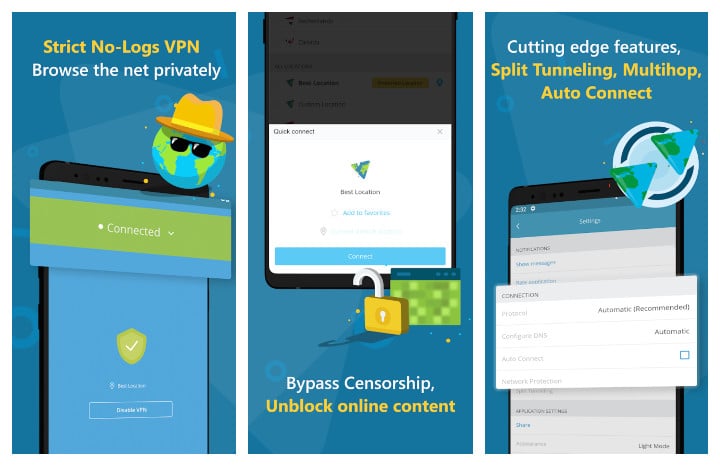 If you don't really need all the bells and whistles, it's better to stay with something more focused on user privacy. Hide.me has its best feature in its name. The VPN service is designed to hide you from tracking, censorship, and surveillance and protect your privacy. The Dynamic double VPN feature lets you join the network at one location but leave at another. Essentially it switches you to a different location while browsing. The service is also one of the few that are certified to not keep any logs. So they don't even have your data in the first place. However, with the free version, you only get 2GB of data per month. So, it's not something you can use a lot.
Download hide.me VPN for Android
We all love free goodies, but even free things come with hidden prices that sometimes cost more. The is true about some free VPN services. Always choose your VPN service wisely. Don't forget to read our guide describing the reasons why you should avoid using free VPNs.