PDF is a well-known acronym in this day and age. The moment you mention PDF people know you're talking about a document. Almost everyone uses them and yet almost no one really knows what that acronym actually means. PDF is really an acronym for portable document format. Some of you may have wondered at some point, "what's so great about a PDF?" and "why is it so popular?" And we're going to answer those questions before we present to you some of the best PDF editors for Chromebook. These PDF readers also let you edit PDF documents on your Chrome OS-powered Chromebook.
The younger generation probably doesn't know this but before PDFs, sharing documents was a pain. You would know this if you have tried viewing a Word document from someone in MS Word that was typed on Google Docs, Libre Office, or just anything that's not MS Word. Making sure both the sender and the receiver use the same software is quite difficult. Back in those days, if you received an email containing a document, it was a pain to figure out which software was used to create it so it could be viewed properly. PDFs have solved this huge professional problem and they're hence quite popular. You could create a PDF using any kind of software. It would still look the same everywhere.
For Chrome OS or Chromebook users though PDFs can present a bit of a challenge. The most popular PDF tool, Adobe Reader isn't available for Chrome OS. Sure there are Android apps but they're not really that great for bigger screens as has been proved by the demise of Android tablets. Luckily, there are a number of easy to use and even free tools available for Chrome OS and Chromebooks. Many of those are online tools though so you'll need to use your trusty Chrome browser. Before you jump to the list of PDF editors, don't forget to go through these Chromebook shortcuts and function keys and Chrome OS tips to make your user experience better.
Without any further ado, let's check out 5 of the best PDF editors for Chromebook or Chrome OS.
1. Lumin PDF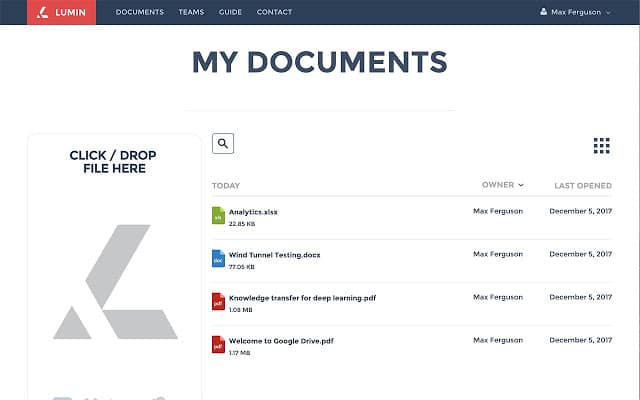 Lumin is a beautiful looking online PDF Editor for Chrome OS. It can be installed from the Chrome Web Store and adds an icon to your app launcher which opens up the app in a Chrome browser window. Features include highlighting and underlining text, the ability to erase blocks of text, add digital signatures, rotate and remove individual pages, draw lines and shapes, add comments and more. You can also share PDF files directly and the best part is that it can all be done in real-time.
2. SEJDA PDF Editor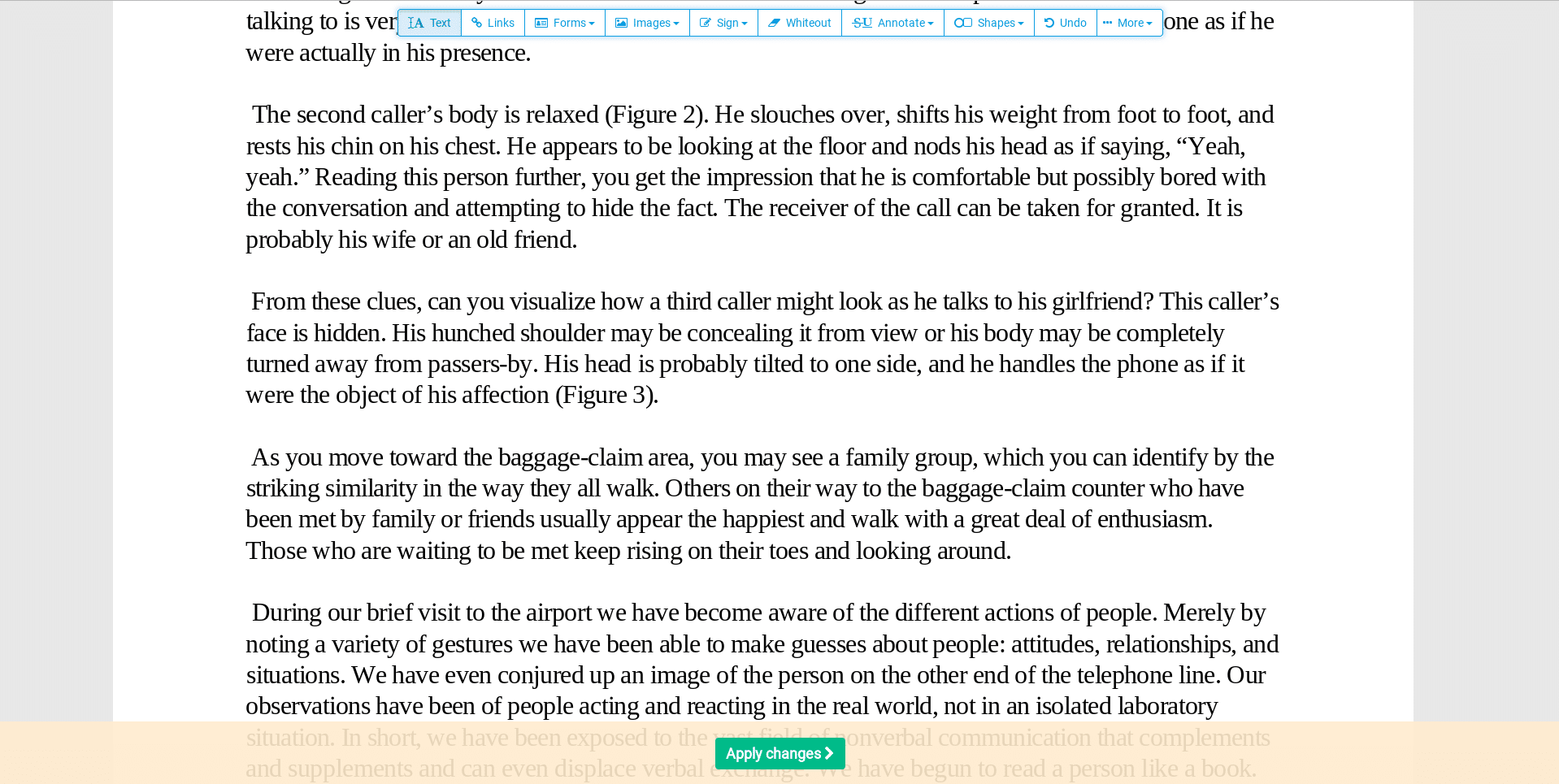 SEJDA is one of the best PDF editors for Chromebook with great features and user interface. This PDF Editor is a web app or tool instead, accessible via any device as long as it has a browser. Not many PDF Editors will let you edit the existing text on a PDF file. Usually, you are allowed to only add text and edit the added text. Sejda lets you edit the text already present in the PDF file and that might just be what you want to do. Most of all, unlike many other free online tools, it does not add any watermarks to your documents.
To edit a document, simply visit the website following the link below and upload the PDF. You can even just paste the link of the PDF you want to edit if it is already present online. The fact that you don't have to install anything is definitely a plus if you don't often edit documents. It lets you add PDF Files through URL as well and can also be used to convert PDF files to Word or JPG and vice-versa. There is also a desktop Linux app you can install on your Chromebook which is basically a wrapper for the web app.
3. KAMI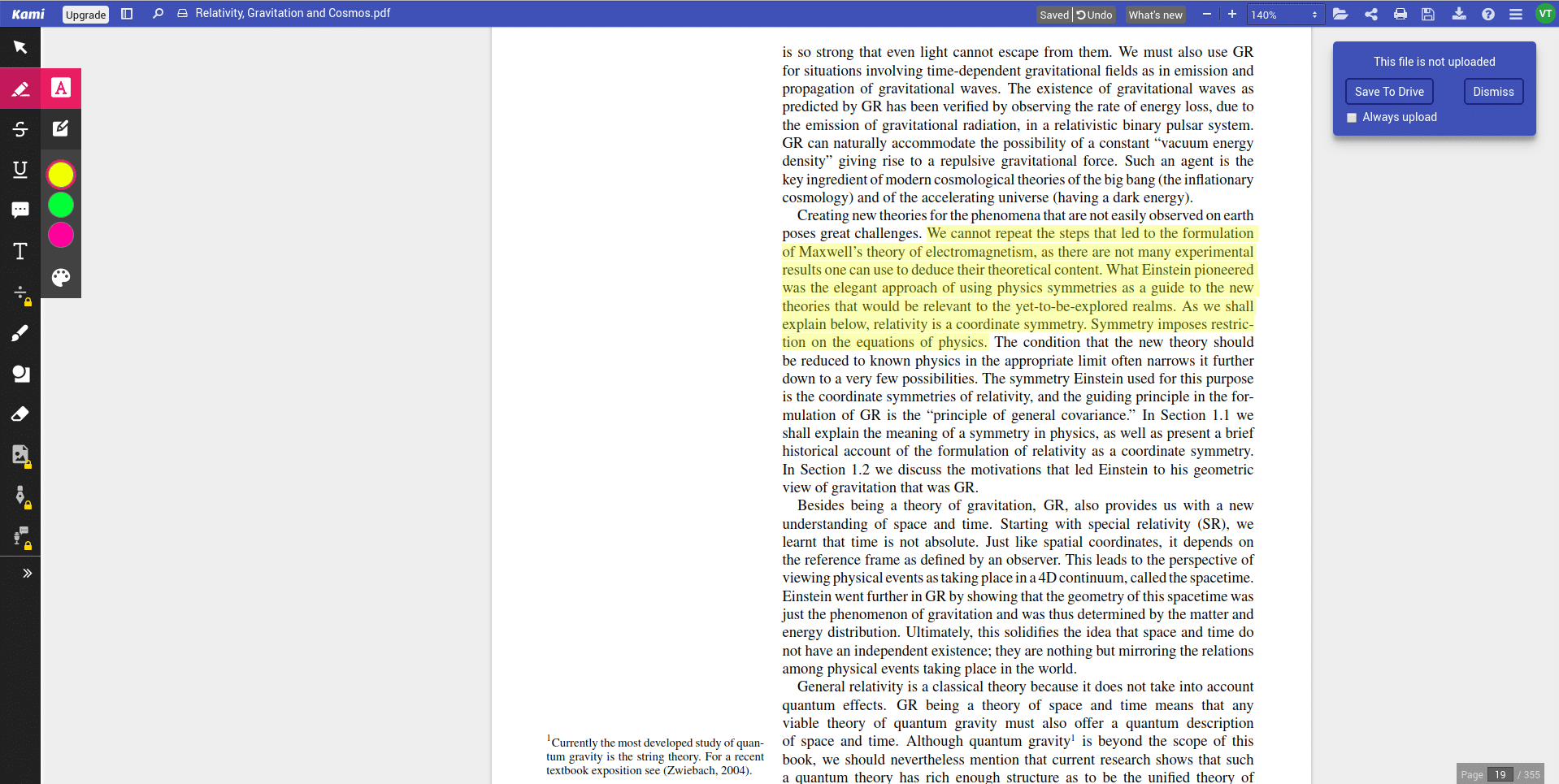 KAMI, previously known as Notable PDF, is a great choice for Chrome OS users. It lets you immediately annotate a PDF document rather than having to save them elsewhere first. As long as you're online while using KAMI, it will immediately sync all your changes to Google Drive. This is not a Chrome app or an online tool but an extension. That means while it does work offline, it works inside the Chrome browser.
It has a vertical sidebar which makes it easy to switch between the pen and the highlighter. The free version comes with ads and allows you to add text, highlight text, and underline and strikethrough. There is also a paid version with features such as splitting/merging and OCR. KAMI is one of the best PDF editors for Chromebook.
Install KAMI from Chrome Web Store
4. Okular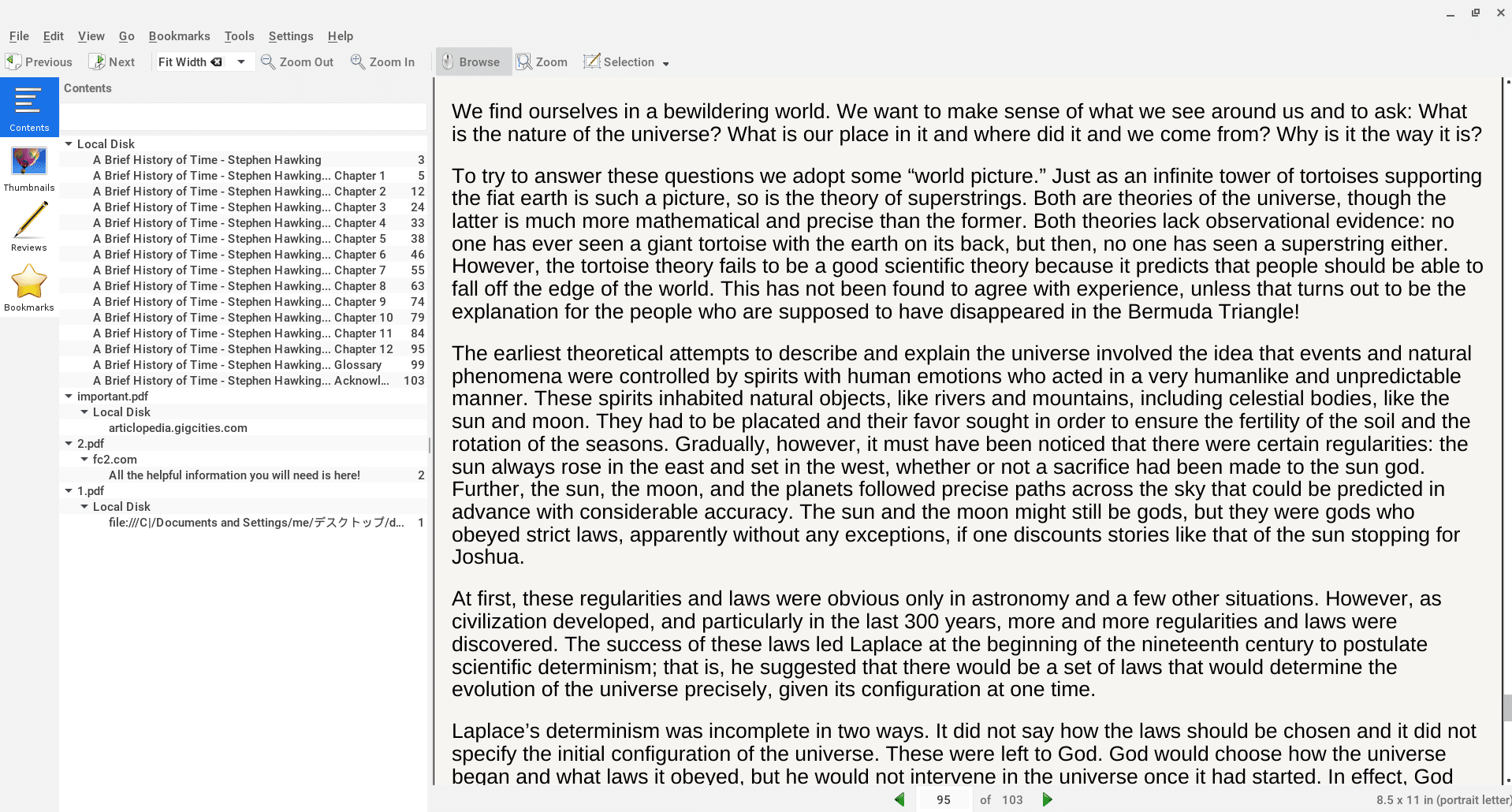 Okular is not a Chrome OS app, extension nor an online tool. It is a Linux app developed by KDE, the team behind the KDE Plasma desktop, KDE Neon and Kubuntu. Being a Linux app means Okular is completely free and it works most like the Adobe Reader than anything else you can find on the Chrome side. You can install and use Okular on a Chromebook thanks to Linux app support being added to Chrome OS. If this is the first time you're hearing about it, here's how you can enable Linux apps on Chromebook. Once you have them enabled, use the following command in the Terminal to install it or install Okular from the Software Center.
sudo apt-get install okular
5. PDFEscape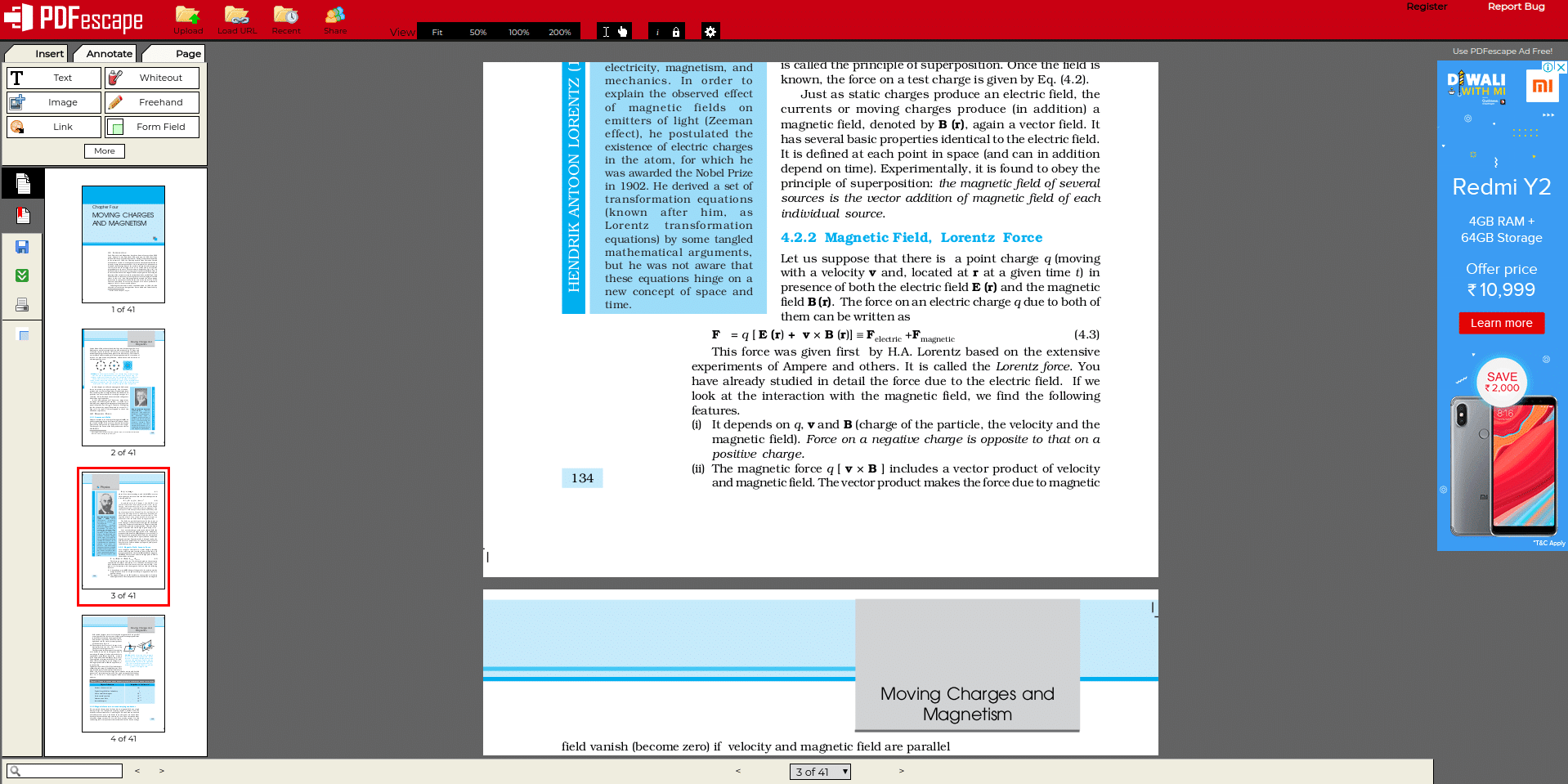 This is another web-based tool that can be really handy if you don't want to install anything on your PC. Since you can visit the web using any operating system compatibility is never an issue with web-based tools. There is a limit to the free use of PDFescape though. The PDF should not contain more than 100 pages and should not exceed 10 MB in size. You can do anything from adding images, texts, deleting or adding pages, etc. to signing the document. It won't let you edit existing text though.
You can draw on the PDF, add sticky notes, strikethrough text, put white space over anything you want to disappear, and insert lines, checkmarks, arrows, ovals, circles, rectangles, and comments. The editor is flexible enough that even though you can not edit existing text, you can just cover it with white space and type over it with the same font. Being an online tool it does let you add PDFs via URL.
PDFescape too offers a dedicated Windows tool for offline use if you do want to have it available offline.
Read next: How to Create a Bootable USB on Chrome OS