Mozilla Firefox is one of the most used web browsers after Google Chrome. It is a free and open-source web browser that is available for Windows, OS X, and Linux operating systems. Mozilla Firefox is customized for smartphone usage where it uses Gecko layout engine to render web pages that implement current and anticipated web standards. Firefox's mobile version is available for Android, Firefox OS, and iOS.
Before we talk about must-have Mozilla firefox add-ons, let us understand what are add-ons? Mozilla Firefox Add-Ons are enhancements that can be installed in the Firefox web browser to use different applications or themes according to our liking. There are 3 main categories of Firefox add-ons: Extensions, Themes, and Plugins.
Now, many people think that blogging is all about content. Well, it's not true. Apart from generating content bloggers need to stay up-to-date with news, follow their niche and authority blogs, optimize content and images for social media sharing, and look for different plugins to make their tasks easier. If you go through Firefox's add-ons directory, you will find many add-ons which can be useful for bloggers. So in this article, I present you the 10 must-have Mozilla Firefox Add-Ons for bloggers.
Feedly Notifier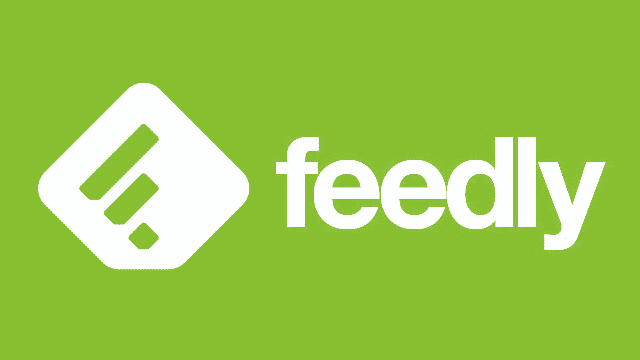 Feedly Notifier is a full-featured feed reader add-on for Mozilla firefox that compiles news feed from different websites and displays the best content from these websites in a magazine like a start-up page. It helps you to organize, read, and share your feeds with other users on the internet. It provides an attractive way to read your feeds and offers seamless transition with Google reader.
Pocket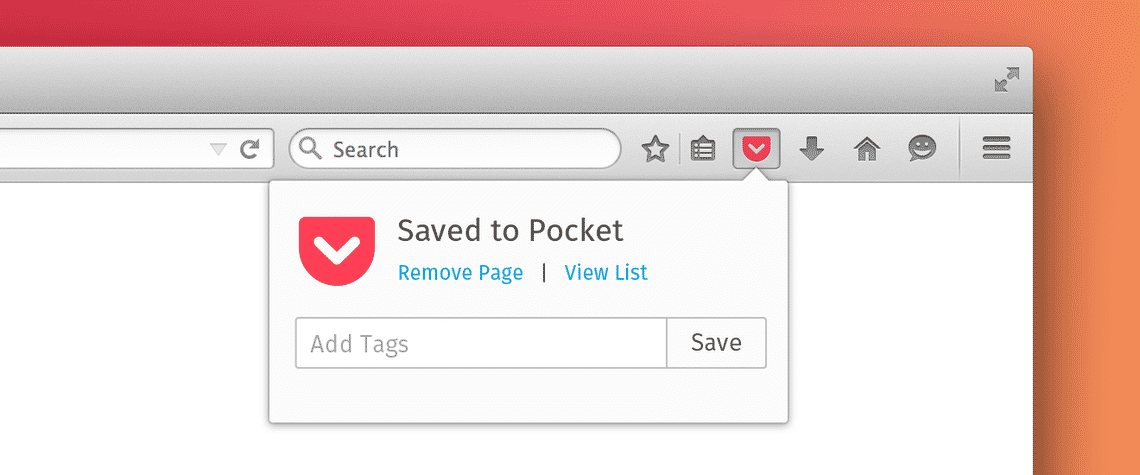 Many times it happens that you see some interesting articles, images, or infographics around the internet but you don't have time to read it. That's where pocket comes handy. Pocket allows you to save articles, videos, and pretty much anything for later. As Pocket is a cross-platform service, you can save anything from your browser and access it anywhere on the go. Pocket is available as an extension, add-on, and app so if you have something in your pocket, it's also on your computer, smartphone, and tablet. You can view your stuff in the pocket without the need for an internet connection. The latest version of Mozilla Firefox comes with Pocket pre-installed.
Download Pocket For Mozilla Firefox
Update Scanner
There are many websites on the internet that do not provide RSS feeds or Atom of their website. So users have to check the website regularly for updates. That's where Update Scanner comes handy. Update Scanner is a Mozilla Firefox Add-On that monitors different websites for updates and notifies us if any website has been updated. It has different options for specifying the time duration under which a website should be checked for updates and also highlights the portion of the web page which has been updated.
Update Scanner Mozilla Firefox Add-On
Amplify
This Mozilla Firefox Add-On enables you to clip excerpts from articles, blog posts or anything you find on the web and share it with different people on the internet. It supports auto-posting on Twitter, Facebook, WordPress, Tumblr and more. It also creates a log of all the articles you have amplified with Amplify.
What is the first thing you do when you like an article or an image? Share it with people. ShareThis helps you do exactly that in a simple and organized way. With ShareThis, you can share anything from the web on 40+ social networking websites including Facebook, Twitter, and Reddit. You can configure drop-down menu of ShareThis according to the social networking websites personally preferred by you and also view the top trending shares on social networking websites. There is a ShareBox in ShareThis which keeps a log of all the links shared by you so that you can easily find and re-share those links again.
ReminderFox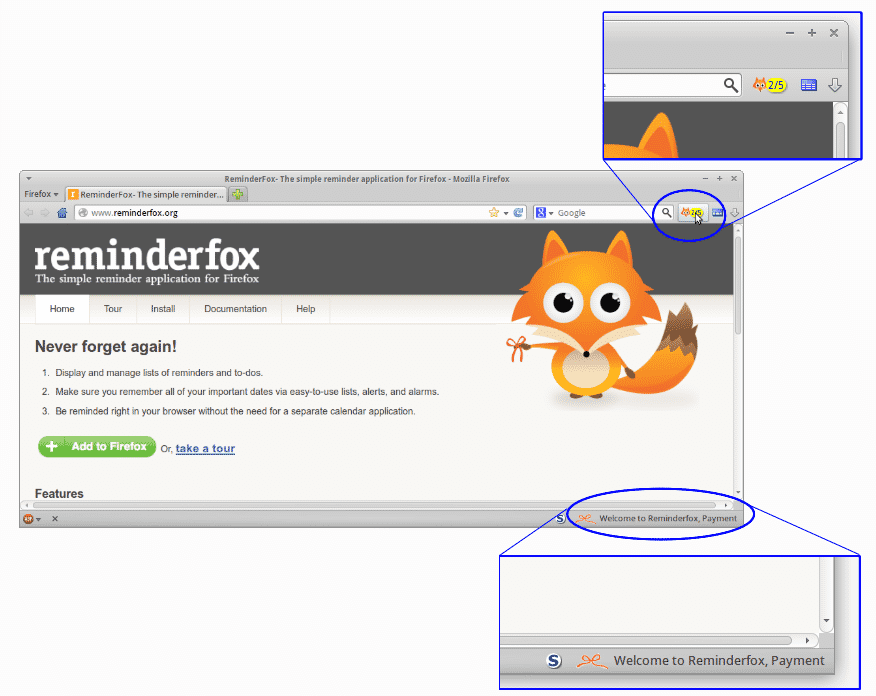 ReminderFox is a Mozilla Firefox add-on that lets you manage your reminders and to-do lists in an organized way right from your browser. It helps you to remember important dates via to-do lists, alerts, and alarm without the need for a separate calendar program. With the amount of work, that bloggers do there are chances that they will forget many things so ReminderFox is a handy utility to remember tasks.
ScribeFire Blog Editor
It is a blog editor that lets you post to your blog without leaving Firefox. ScribeFire Blog Editor is a full-featured blog editor that integrates with your browser and lets you upload images, take notes, drag and drop text from different web pages and post to multiple blogs. Some of the supported blogging platforms are WordPress, Drupal, Tumblr, Blogger and many more.
FireShot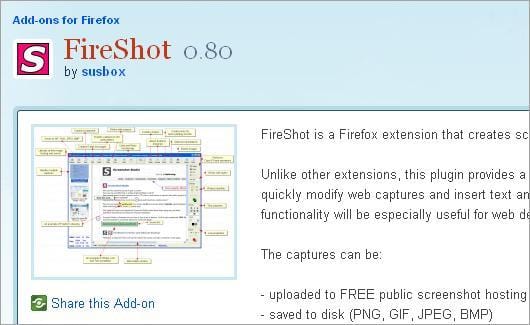 FireShot is a screenshot tool that is used to capture web pages and annotate them. This Add-On enables you to capture the screenshot of different parts of web pages quickly and upload these screenshots to major photo sharing websites like Picasa, Flickr, etc. It also has the feature to save the screenshot, copy it to the clipboard and also email it.
FireShot Mozilla Firefox Add-On
Pearltrees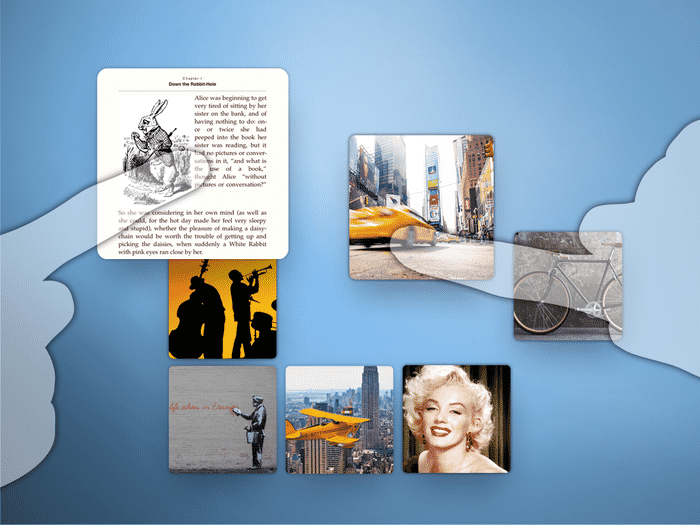 Pearltrees is a Mozilla Firefox Add-On which helps you to share anything on the web. It provides you a way to discover, organize and share things which you like on web with people.While browsing the web, you can pearl the web pages you like, organize into pearl trees and share your Pearltrees on social media. You can also discover the Pearltrees of other users in the same area of interest as yours.
Pearltrees Mozilla Firefox Add-On
StumbleUpon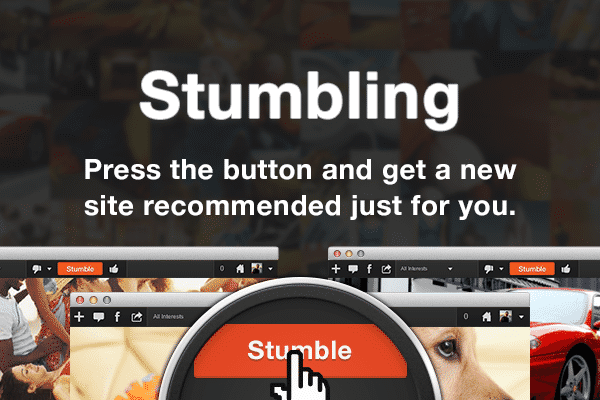 StumbleUpon for Firefox is the add-on of the world-famous web discovery engine. It helps you to discover great websites around the internet, meet new people with the same interest as yours, and share your discoveries and much more. Just hit the Stumble button and begin your journey of discoveries with StumbleUpon.
This was our list of 10 must-have Mozilla Firefox add-ons for bloggers. If you think we missed some useful add-ons, share it with us in the comment section below. Feel free to share this article on social media.
Read Next: 8 Mouse Tricks for Windows to Increase Productivity