Office 365 is arguably one of the best software packages that Microsoft has ever launched. It doesn't only give you access to some of its most popular, time-tested programs like Microsoft Word, PowerPoint, Excel, Outlook etc., but also provides access to a bunch of other utilities and amazing services.
For those who don't know about it, Office 365 is the brand name Microsoft uses for a host of services and software subscriptions which provide productivity applications and related services to its users. It consists of some very popular apps including Microsoft Office apps, storage space on OneDrive, Skype minutes and so on; there are even more benefits for business users. But if you are still of the mindset that "Office = Excel, Powerpoint, Word and Outlook", then let me tell you that you are not getting the most out of your Office 365 subscription. In this article, we shall list a few ways through which you can make the most of your Office 365 subscription.
Understand the product and sync it with your requirements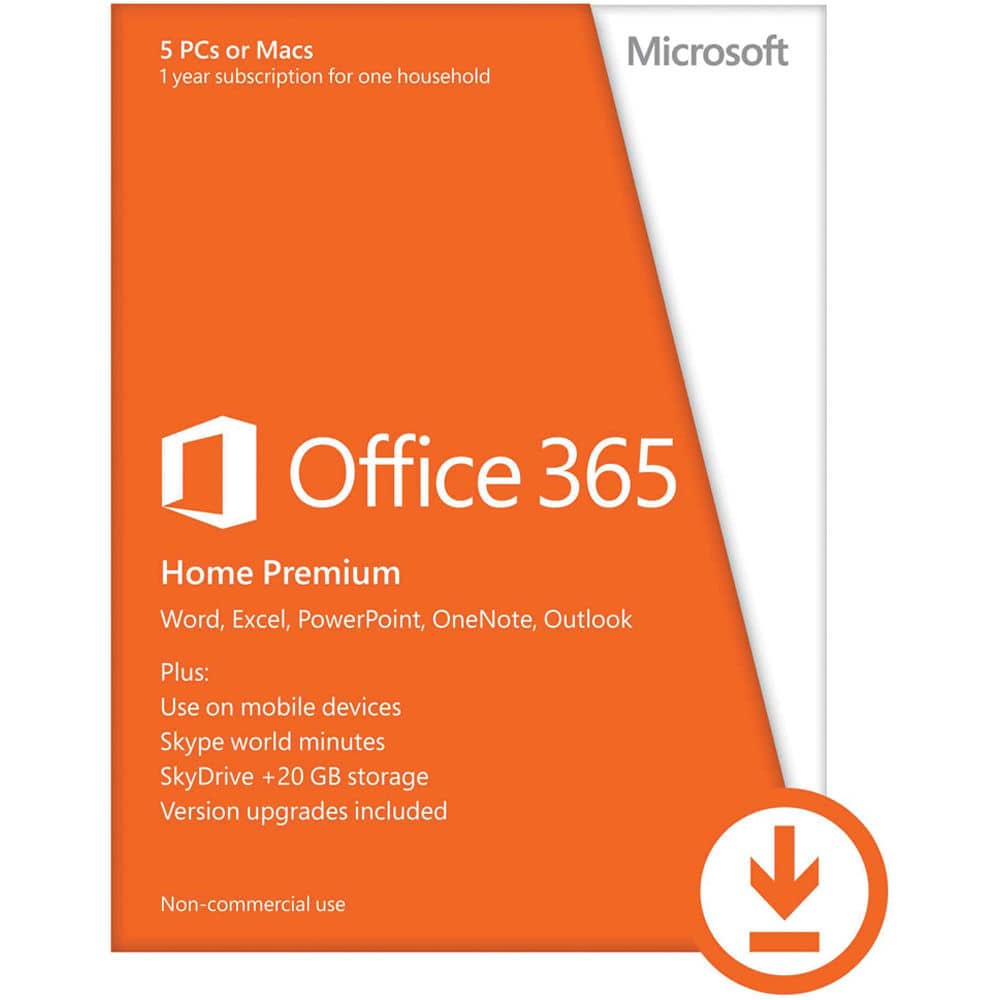 Making the most of Office 365 first requires you to fully understand what you're paying for, because Office 365 comes in many variations. For instance, Office Student and Office Home offer Word, Excel, Powerpoint, OneNote and Outlook, which come at a one-time cost. However, note that this can only be used on one system at a time. If you go for Office 365 Personal, you get access to apps like Publisher and Access in addition to the ones mentioned above. Moreover, you also get Mac support for smartphone and tablet apps and 1 Terabyte of OneDrive cloud storage. You get even more features in the business versions of Office 365 (Business, Business Essentials and Business Premium); so it's of utmost importance that you first take a long and hard look at what all features are you paying for.
Don't forget the web-based apps
I have seen many people who totally ignore the OneDrive subscription they get with their subscription of Office 365. Note that it's a very important part of your subscription plan and that you should make complete use of it.
Suppose you are at a friend's place and you need to urgently edit an Excel file on their computer. Simply fire up Office 365 and you would get access to all the basic functionalities of apps in an internet browser. The best thing about this is that nothing gets downloaded to the computer you are using and everything remains on the cloud, safe and secure.
Collaborate with multiple users in one digital ecosystem
If you are using an enterprise subscription for your office, then make sure that you collaborate with multiple users on the apps you use in Office 365. Within Office Web apps, members of a team can create and edit documents in web-based versions of Word and Excel, while other collaborators can notice these changes taking place in the particular document in real-time.
Skype with colleagues while working on a document
In Office 365, you can video chat or Skype with the collaborators (the ones that are online at the same time you are) of a particular document in real time. Just click on the 'Chat' button and you shall be connected to the people working on that document at that time, Moreover, you can continue talking to them even after you leave that document.
Don't ignore the 'other' apps
There are a few apps and features that may come as added features in your subscription plan. For instance, there is this one app called Microsoft Sway. This app lets you create and share interactive reports, presentations and stories very quickly in devices like smartphones and tablets. A notable thing about this is that it has a wide range of interesting templates to choose from, which can get up and running without much effort on the user's part. It's basically a drag and drop kind of app which makes the whole user experience very smooth. Another app you should definitely try out is the Clutter app. As its name signifies, it lets you filter out 'clutter emails' by learning from your past actions.
Then there is Planner – a simple management and planning tool that lets you structure a set of items into a project, add multiple contributors to it and then share content and access reporting tools. Make sure you check out these 'extra' apps that come alongwith your subscription.
Check out the training portal
Many users don't know about the Office 365 training and tutorials portal that can be accessed to get great insights about different products of the package and how they work. It would be fair to say that the training tutorial is actually a goldmine of easy-to-understand resources and highly functional and practical tips. This is a free support portal; so in addition to numerous articles and written manuals, you shall find a number of webinars and tutorial videos too.
Remember that Office 365 is a state of the art package which offers a ton of features which were not available in the older versions of Microsoft Office. If you continue to use it the same way you worked with older versions of Office, then you would be missing out on a great deal of capability of Office 365.