It happens a lot of times that while browsing the internet, we come across a really informative post, a really cool animation or a hilarious video that we feel like instantly sharing with our friends and contacts on various social networks. Although you can always share the page the conventional way, i.e. open a new tab, logon to the desired social network, copy the URL of the page and share it on the social network, but honestly, that feels like a lot of work in a world where the attention span of an average person on the internet is less than a minute! Thankfully, if you use Firefox to browse the internet, sharing a web page is an activity that could be accomplished in less than a minute.
Sharing a web page on Firefox is very easy. But first, you shall have to sync your social media accounts with Firefox.
For doing that, open Firefox and head to the top right corner of the browser window. Over there, you will see a bunch of icons, including Home Page, Bookmarks, Menu, Downloads and so on (note that you can customise your browser and remove many of these icons from the top menu). You'll also see a Share icon. Click on it.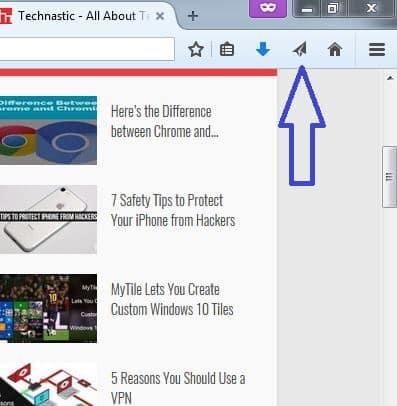 If you can't find the Share icon in the top menu, then look for it in the Options menu of Firefox. If it's even there, then you need to head to Customise, and then retrieve the Share icon from there.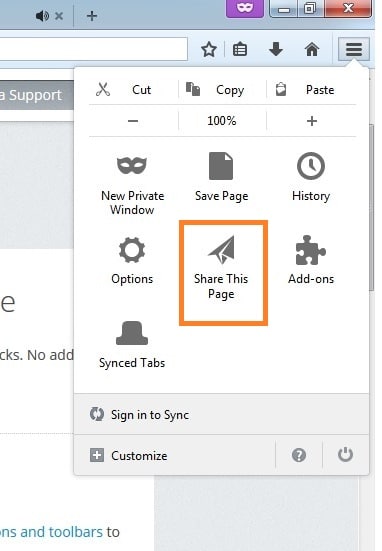 Once you click on the Share icon, a bunch of icons for different social media platforms appear. Choose the service you want to add. When you click on it, the selected service, for example, Facebook, shall prompt you to login with your account credentials.
After you have logged into various social media applications, sharing a webpage on Firefox is quite simple and straightforward. The first thing that you need to do is head to the desired web page. Once you're on the desired page, head to the top right corner of the browser window, and press Share. The most commonly used social networks will get displayed.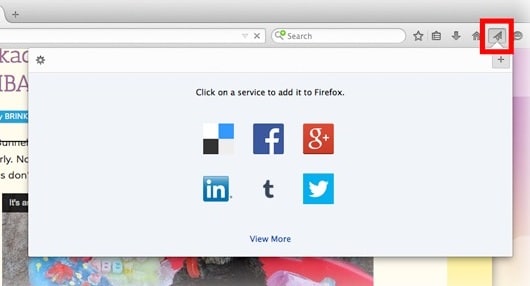 Choose the one you want to share the web page on, and then follow the subsequent steps to publish a post on Facebook/LinkedIn or a tweet on Twitter.