In this day and age, a common household, or even any regular person, has more than one device. Between Desktop, laptops, ultrabooks, convertibles, tablets, smartphones, the choices are pretty unlimited. For a long time, a lot of us have wished these devices could work better together instead of being isolated boxes of hardware. Apple had it figured out in its carefully crafted, walled garden. But if you live outside of Apple's garden, that is, you have a Windows PC, you most probably don't have a Windows phone. It is just as likely that you also don't use Microsoft's One drive. Microsoft realizes that, perhaps, and the company is making it even easier to transfer photos from your phone to a Windows 10 PC.
Until now, if you had an Android device, things were quite simpler, compared to an iPhone. When you want to transfer photos in bulk, that is. What if you quickly have to transfer just a few photos to your PC? Bluetooth on Windows is quite the hassle, and quite slow too. Going for the cable just to transfer say 5 or 6 photos is not very convenient too. Many people, where I live, use some third party apps like ShareIt, but I find cables more convenient and reliable than ShareIt. Now we have something as reliable as cables though, and its Microsoft's Photos companion app.
The app from Microsoft Garage is available for both iOS and Android like many other Microsoft apps. The Photos companion app is just that, a companion app for the Photos app on your PC. I appreciate that Microsoft isn't trying to replace the default or my favorite Gallery app. All you need to do is click Import on the photos app on your PC and scan a QR code. Pretty easy, but let's show it to you step by step, just in case you need it.
Quickly Transfer Photos from Your Phone to Windows 10 PC
Before you download any apps, launch the Photos app on your Windows 10 PC and click on the three-dot menu button in the top-right. Select Settings.
Scroll down and toggle on Help Microsoft test mobile import over Wifi. 
You'll then be shown a QR code along with two buttons at the bottom, one of which will say Get the app. Click on it and install the app on your iPhone or Android.
Launch the app on your phone and tap Send photos.
The camera viewfinder will open up. Simply point it at the QR code and then you can start selecting the photos on your phone.
Tap on any photos you want to send and then tap Done. 
The photos will be in your PC's Camera Roll folder in no time and you can also view them in the Photos app on your PC, of course.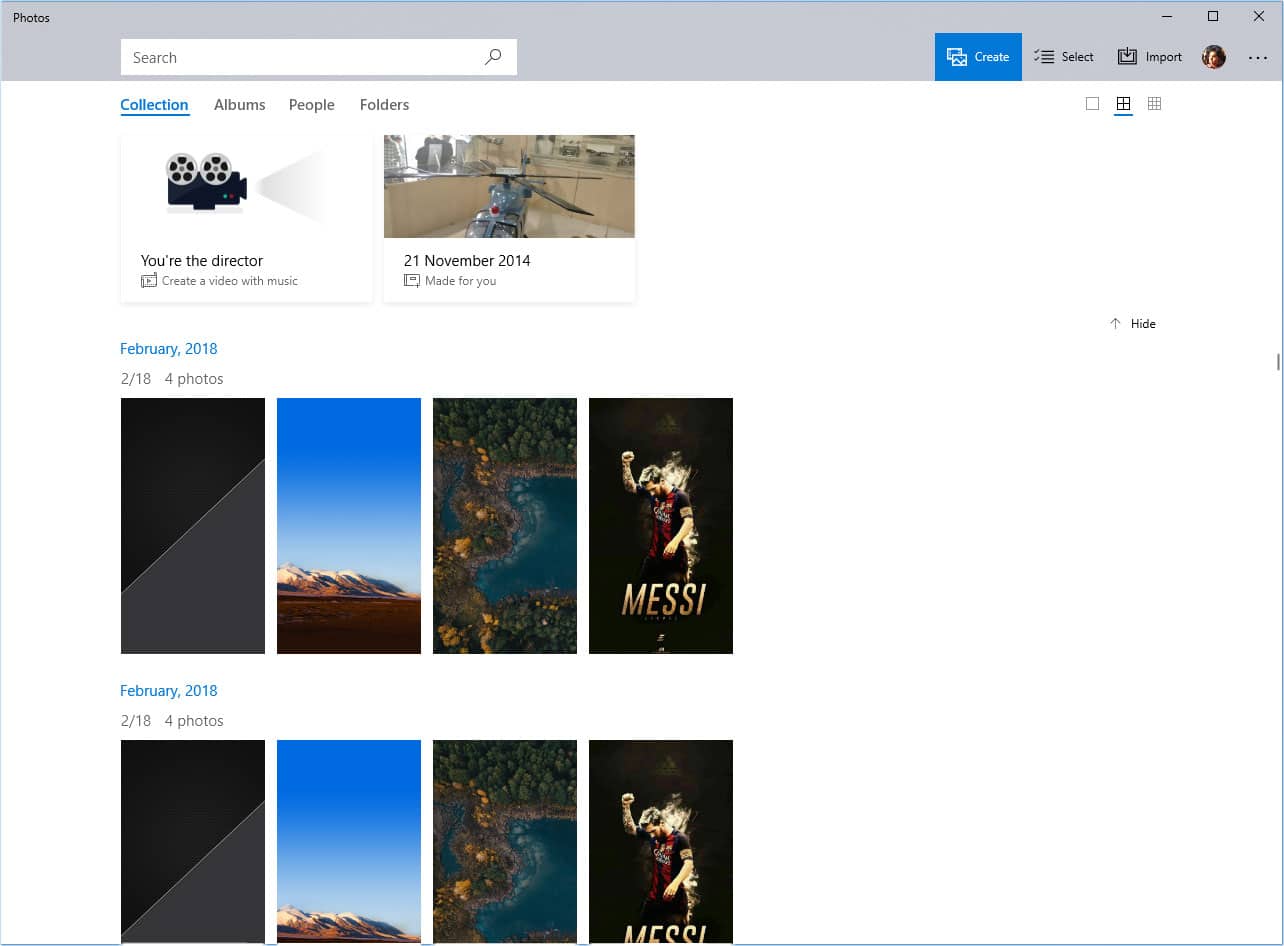 Must read: Create Automatic System Restore Point Daily on Windows 10