Videos are the most beloved type of content nowadays. When you say videos, almost anyone thinks about YouTube. Yes, the social media platform is already synonymous with videos. It's the world's second-largest search engine (the first one is Google by the way) with an ever-growing number of active users that already exceeds 2+ billion. That makes YouTube a perfect tool not only to reach the audience but gain money. Yet, have you any idea how to monetize videos? Here we are to show you.
Requirements to Meet
However, before we go to the tips and hacks, let's learn some key rules and requirements. Anyone can create an account on YouTube and upload the content there. Yet, monetization of the channel is a little bit more complicated than just registration.
A YPP (YouTube Partner Program) membership is what you need to get for monetizing your channel videos. This program helps creators get revenue through advertisements that people see when watching the videos on your channel. However, to join this program some basic criteria are to be met. Thus, you need to reach the following milestones:
You need to have 1,000+ subscribers;
Or your videos have in total 4,000 watch hours (over 1 year).
What's more, all the content you publish will be tracked so that it's unique and valuable. Thus, it's highly recommended to read and understand the YPP documents thoroughly.
Google AdSense account is what is to be set next. That's a tool, which will track the ads shown on YouTube and pay you accordingly.
8 Hacks to Monetize YouTube Videos
When you know what requirements you are to meet before you'll be allowed to make money with your videos, it's time to find out some ways to do that. Below we gathered 8 quick and reliable hacks to pass the monetization threshold on YouTube. Check them out!
1. Market Your YouTube Channel
Due to the requirements of YPP, you need to have a certain number of subscribers or be quite a watchable channel to join the program and get your chance to earn money here. Thus, the very first step is to gain your audience and build trust or, if say short, to market your YouTube channel.
Here's how to market your YouTube channel:
Advertise your channel via your website, other social media platforms, blog, and so on.
Creating a video, always give it an attractive and captivating title.
Add a custom banner — it's better to use a free YouTube banner maker like VistaCreate so that you can create something really clickable and eye-catching.
Use appropriate search keywords and fill the metatags, add relevant hashtags
Encourage and enable users to embed your videos.
Be consistent with your videos — build a content schedule and stick to it.
Create a daily/weekly/monthly series.
Engage more with the viewers through bonuses, contests, giveaways, etc.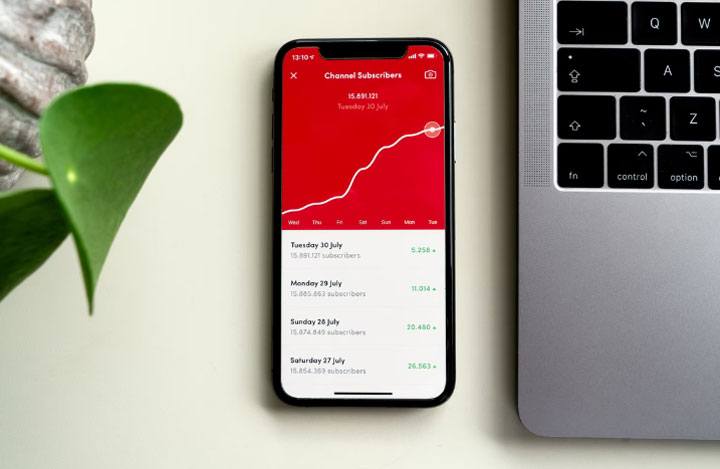 2. Ad Revenue Is a Start Point
This is the next thing account owners think of when they join the YPP. Ad revenue can be an important revenue stream though. As soon as you become a YPP member, you're immediately allowed to turn on ads for all videos that meet the requirements. After that for each ad that's shown on videos of your channel, you receive 55% and YouTube takes a 45% cut.
3. Monetize Your Videos with YouTube Premium
Qualify for YouTube Premium once you're accepted to the YPP. That's the way to boost your earnings. This feature is available to all YouTube account holders and offers to remove all ads so that users can enjoy videos without interruptions. So, how can you earn money then? Being a YPP member and creator, you get paid every time a member of YouTube Premium watches your videos. Yes! The fact that there are 20+ million Premium members is bound to inspire you.
4. Start to Benefit from Channel Memberships
This is a great feature to help you monetize your YouTube videos. The idea is that your subscribers can purchase a membership fee and get access to extended options like special videos, useful content, lessons, guides, live chats, emojis, stickers, badges, and so on. That allows you to maximize the revenue on some of the best videos on your channel. Remember that it's crucial to provide value to your users whether it's free or private content. Besides, pay attention that this feature will be unlocked for you only if you have 30,000+ subscribers. In case you want to manage your own YouTube subscription, we have a separate guide that you should check out as well.
5. Make Sponsored Content
Direct advertisement is meant here. So, you can co-work with brands and companies and just create videos that feature their products. Today there are tons of big/medium/small companies/brands that are glad to put their products in front of a large and engaged audience. What's more, in this case, you directly receive the sponsored amount without splitting it with YouTube. However, this option can become a primary monetization method if you know your audience pretty well and learn about the brand you are approaching.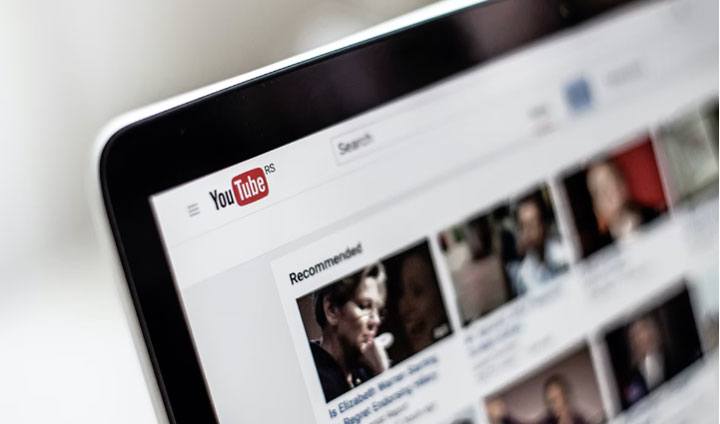 6. Crowdfund Your YouTube Project
Crowdfunding is becoming more and more common not only for startups but for YouTubers. Using special apps, you can find investors to financially support your channel in return for special and exclusive perks. Not only does it bring your initial fund but also contributes to establishing an audience and revenue in the future. Furthermore, YouTube offers its own crowdfund feature so that creators can put a sponsor button on their videos. If you are a Windows user, you should give try these best YouTube apps.
7. Sell Merchandise
Do you know that the market of streamer branded merchandise reaches $1.5 billion? So, when your channel reaches a milestone of 10,000+ subscribers, you're allowed to open up YouTube's merchandise feature for creating one more revenue stream. Build a strong brand through your content so that your audience wants to engage with it by buying merchandise.
8. Become a Brand Affiliate
"Affiliate marketing" is another good way to make money. It means selling products in exchange for a commission. There are hundreds of thousands of brands and companies like Amazon, eBay, and others that offer attractive deals to affiliate marketers who promote their products. Just join an affiliate program of the brand that matches your content, and review their products on your channel to gain money. Add affiliate links in the description or in the video itself so that every time users follow this unique link and purchase, you get a set percentage of the value of the sale.
Takeaways
YouTube channels can create an additional revenue stream for the business. Currently, you're free to choose among different ways to earn money on this social media. Here's a quick takeaway on how to pass the monetization threshold on YouTube:
Create and market your YouTube channel;
Join YPP;
Setup a Google Ad Account;
Choose the way to monetize your channel (ad revenue, channel membership, YouTube Premium, merchandising, crowdfunding, etc.);
Track the metrics and change the strategy when needed.
However, keep in mind that all that can be managed in case you don't create valuable and unique content. So, only by creating amazing content will you get a chance to make money on YouTube videos.
Read Next: How to Download Specific Parts of YouTube Videos