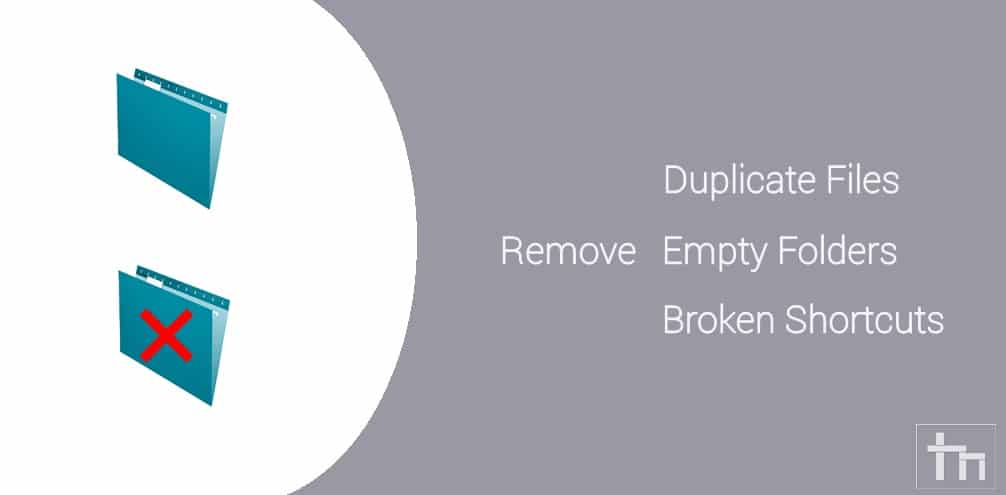 A human brain can store and process huge amounts of information. The information stored in the brain is used later whenever required. Similarly, a computer also stores large amounts of data and is used later for processing. But more the information more is the storage space required.
Unlike brain, computer store some unnecessary like duplicate files. empty folder, broken shortcuts etc which are of no use. Also, these occupy some amount of space in the storage device and slow down the computer. Removing these duplicate files ,empty folders etc can help your computer to speed up and also saves some storage space.
Let's see how to remove duplicate files, empty folders, broken shortcuts and old bookmarks from Windows computer.
Remove duplicate files, empty folders, broken shortcuts and old bookmarks
In Mac, there is a special process to clear such issues but in Windows, a program is needed to perform these tasks.
Empty Folders
To remove the empty folders, download the Remove Empty Directories program from the below link.
Remove Empty Directories program will display all the empty folders on your system and then let you choose which ones to keep and which ones to delete.
Click here to download Remove Empty Directories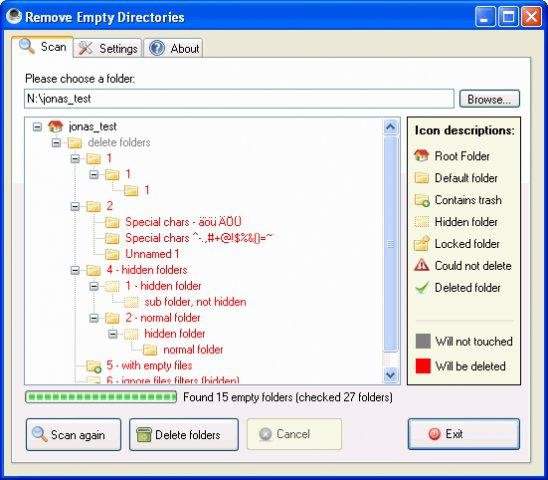 Duplicate Files
DupeGuru application scans either by using filenames or contents and finds duplicates files in folders on your computer. You can move or copy the files in some other location if you don't want to delete them. Even when the files are not exactly the same, you can set preferences so that it only finds duplicates of a certain type. Duplicate files might also be created when a user switch computers or when we download a file multiple times.
Click here to download DupeGuru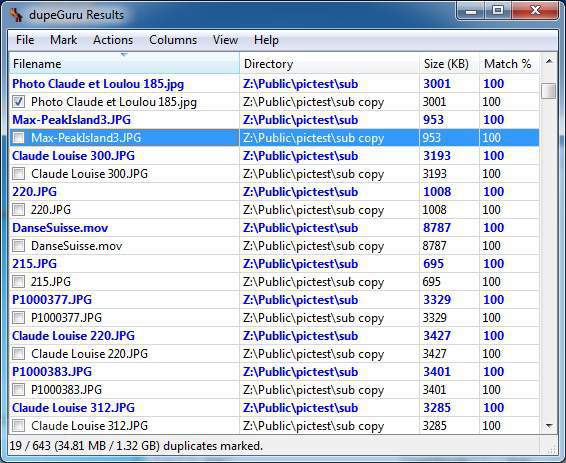 Duplicate Folders
As stated above there many situations which lead to the creation of duplicate files. There are decent chances that you may find duplicate folders along with duplicate files. Most of the application neglect these duplicate folders, as they occupy a small amount of space than compared to duplicate files. V Folder Dups, a free program comes handy when you need to get rid of these duplicate folders in Windows.
Click here to download V Folder Dups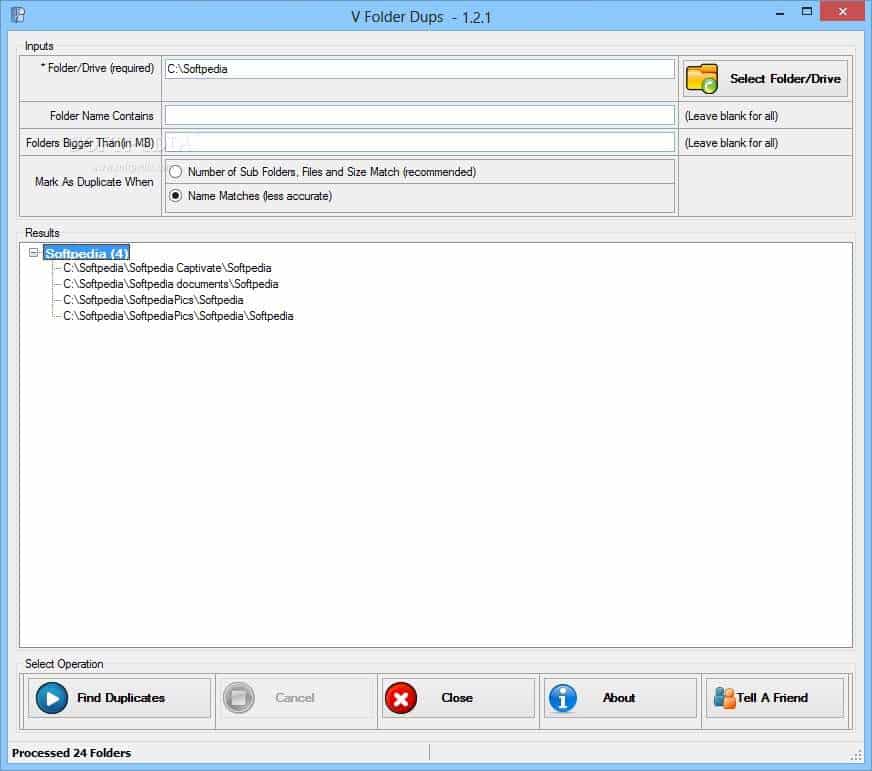 Broken Shortcuts
Shortcuts are used to find a file located in a different directory.  Each shortcut has a specific link which indicates the path of the file. But when these files are moved to a different location or lost, then the shortcuts break. Broken Shortcut Fixer, a free program can fix this issue. It scans for all the shortcuts and fixes them if it is broken. Shortcuts which can't be fixed will appear on the screen, you can either delete them or fix them manually.
Click here to download Broken Shortcut Fixer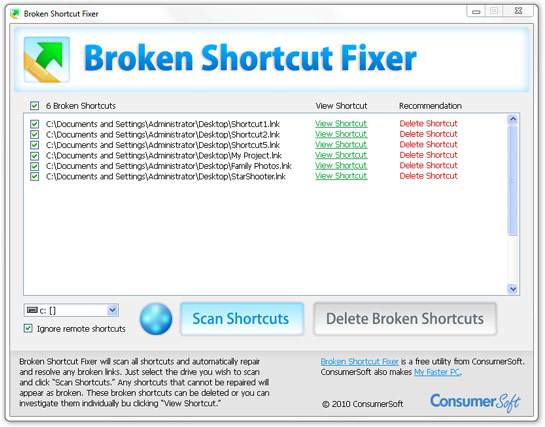 Broken Bookmarks
Similar to broken shortcuts, the bookmarks created in browsers might break if the websites change. To fix these issues in Windows, AM Deadlink can be used.
Click here to download AM Deadlink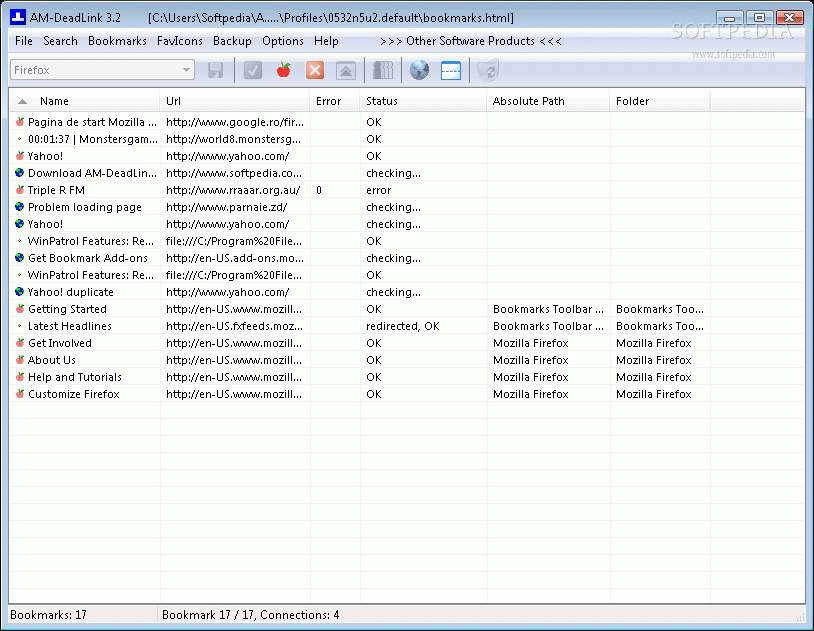 If you find this tutorial useful, do share it with your friends. Let us know your suggestions in the below comments section.