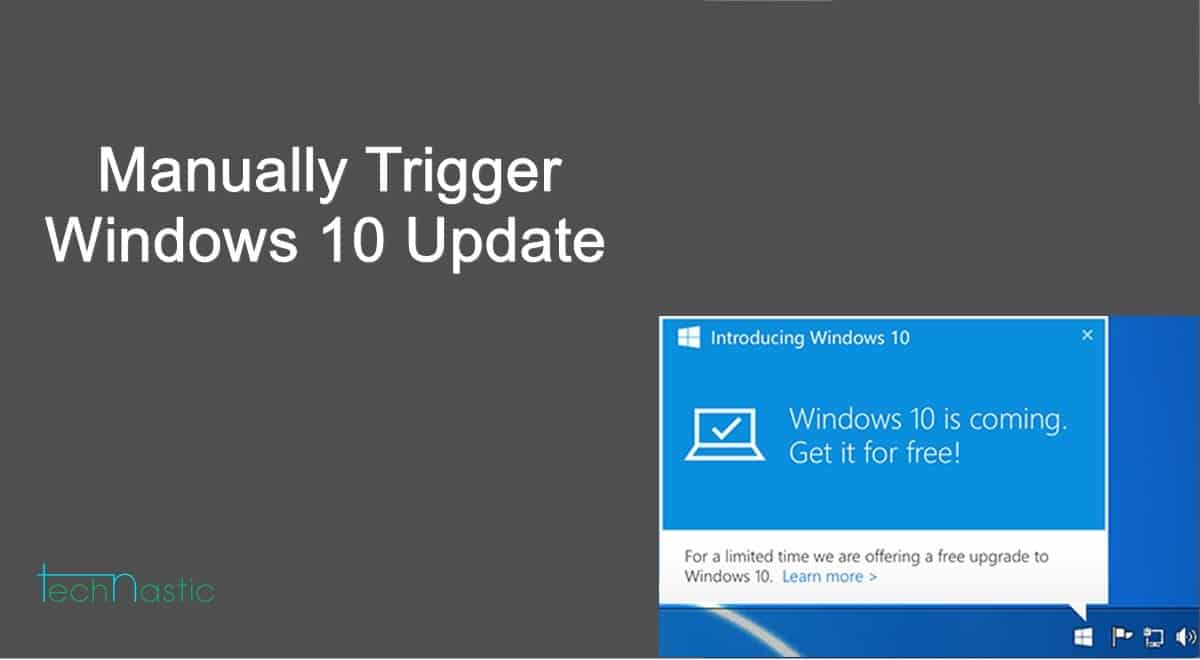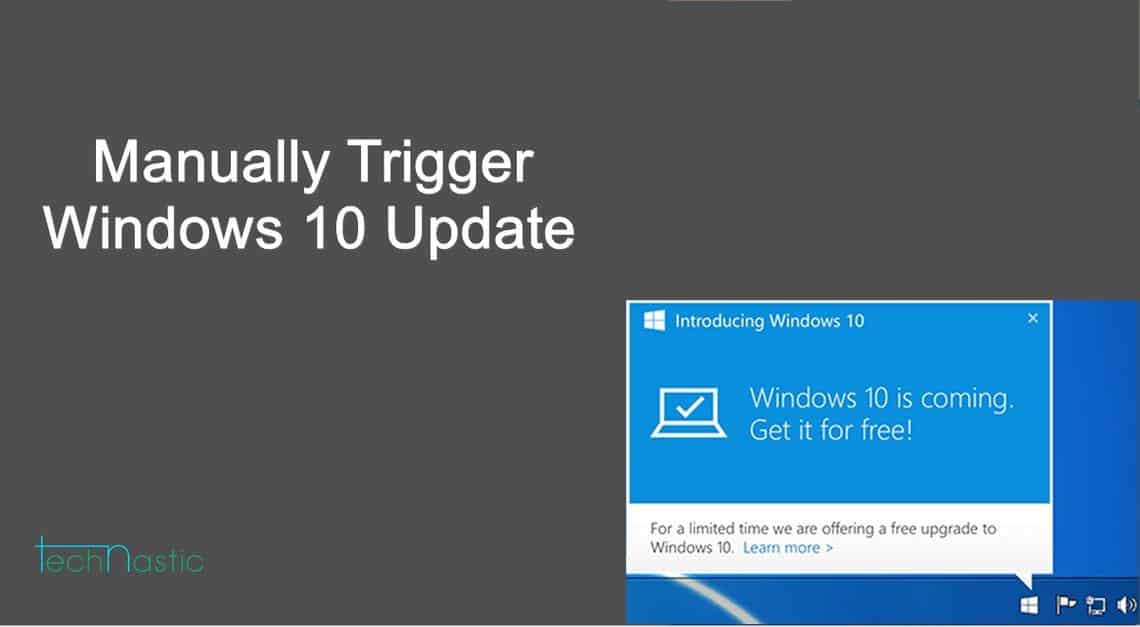 Microsoft has launched Windows 10 with great pomp and publicity stating it as the future-proof desktop Operating system. Of all the things we've heard about the Windows 10, the "Free upgrade" point is our favorite one as Microsoft has decided to gift their genuine Windows 7/8/8.1 users with a free upgrade to the Windows 10 OS. It's been a while since the Windows 10 was launched and most of the users have already got their free upgrade to Windows 10 without shelling a penny from their pockets.
However, we can still notice some unlucky chaps who have registered for a free upgrade but still didn't see the notification to download their update. So, we have decided to show you how to manually trigger the Windows 10 update on your PC. For this to work, you should have already registered for the free upgrade and the Windows 10 update app (That Start menu icon in the notification tray) installed on your PC.
So, let's see how we can skip the horrible wait time and download the Windows 10 update on your PC.
How to Manually Trigger Windows 10 Update on your PC
Before we begin, let's make sure that the necessary settings are configured in your Windows update settings.
Open Windows Update by swiping in from the right edge of the screen and select Settings. Now click on Change PC Settings, and then click on Update and Recovery option.
Click on Choose how updates get installed button and under the Important updates, chose the option you want.
Under the Recommended updates, select the "Give me recommended updates  the same way I receive important updates check box"
Once the automatic updates are turned on, then open the command prompt in administrator mode. To do this:
Open Start menu and type cmd to get the command prompt listed in the search results.
Right-click on the command prompt option and select "Run as Administrator".
In the cmd window, and type the below command and hit the enter key to trigger the Windows 10 download.
wuauclt.exe /updatenow
Now you should see the Windows 10 getting downloaded automatically like a magic. Once the download is completed, the setup wizard will automatically start to upgrade your PC to Windows 10.

Let us know if you have any issues while using this simple trick. We will be glad to help you out and install the latest version of Windows.