Apple has been pitching the iPad as an alternative to laptops for a couple of years now. At first, Apple's claims had no head or tail as the iPad was still just an iPad. With recent iOS updates though, that is quickly changing. The new iPads running iOS 12 and a more than capable processor are good enough for some light productivity. Technically, you can even do heavy tasks such as video editing but the iPad apps aren't replacing Final Cut Pro or Adobe Premiere Pro anytime soon. Here are some of the best productivity apps for iPad that can let you perform tasks you can do on laptops.
1. Evernote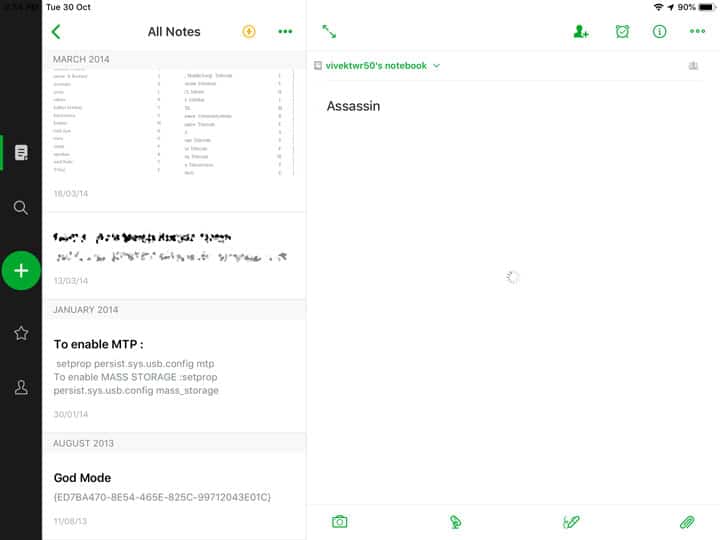 Evernote is the internet's favorite note app. It is everywhere from iOS to Windows and Firefox and Chrome to even Microsoft's Edge browser. With a powerful mix of functions, a simple and effective interface, and cross-platform support, the note taker has all the tools you need to keep your ideas organized. A lot of its popularity is due to its presence on almost every platform. You can easily have all your notes synced between all your devices. Not to mention, Evernote is one of the most feature-packed note apps on any given platform. You can not only jot down notes but also save web clippings and share sheets. It also lets you save handwritten notes.
2. 1Password
If you're someone who uses the same password for every online account, you may be putting all your information at a risk. If someone was to somehow get hold of your password, they'd be potentially able to gain access to all your accounts. One of the easiest ways is to grab a password manager which syncs your passwords across all your devices. This way, you have easy access to them anywhere and you can use hard to remember secure passwords. 1Password is one of the best apps for such a task. All you have to do is remember the one password that you set for your 1Password account. The app also supports Touch ID making it more secure.
3. Microsoft Office
When it comes to productivity apps, perhaps there's nothing more popular than Microsoft's Office Suite of apps. They're available everywhere from Android and iOS to your computers and even on the cloud. Unlike the PC apps, Microsoft Office Suite is free on mobile platforms such as iOS. With these free apps, you can easily create, edit and share documents. However, with an Office 365 subscription, you'll get some really nice extras, like 1TB of OneDrive storage, Skype calls from phones, an Outlook.com email account, and more.
4. Procreate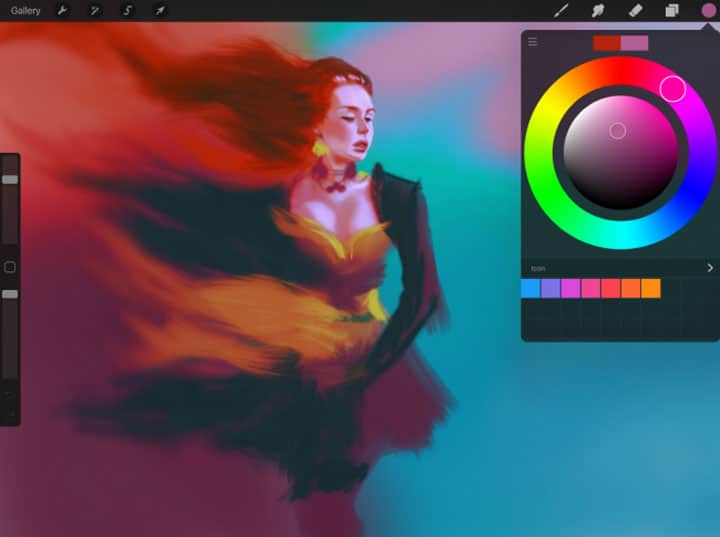 Procreate is one app that truly showcases how efficient productivity can be on an iPad. It's a robust, professional, quality art tool and it's probably an overkill if you're just looking to doodle with. It features support for ultra-high def 4k canvases, up to 128 layers, 250 levels of undo and redo, and more than 100 customizable brushes. From transformative tools to video capture of workflow, multi-touch gesture commands, and GPU accelerated filters, Procreate puts on an impressive performance. It's a must-have tool for artists and designers and it can work wonders if you happen to have an Apple Pencil.
5. PDF Expert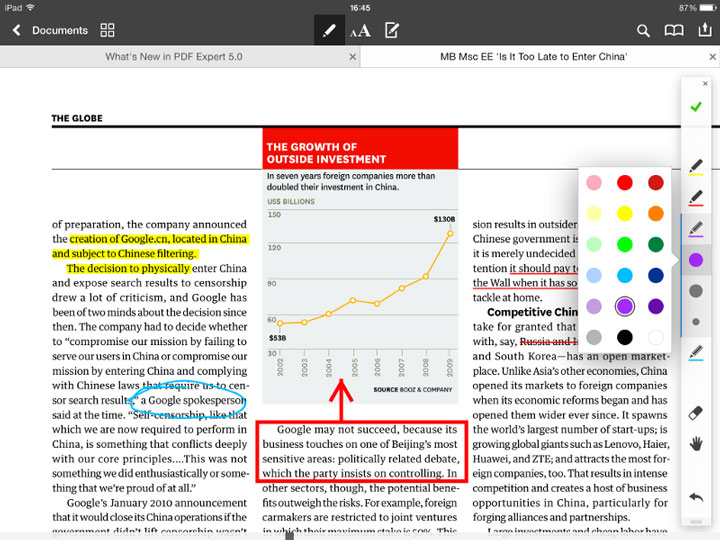 If you're someone who has to deal with a lot of PDF files every day, you'll appreciate what PDF Expert brings to the table. It's one of the most impressive PDF tools available on iOS and it can handle the full spectrum of PDF files. Whether it's a password-protected file or a form-fillable document, PDF Expert can handle it. The app also supports a variety of other document formats and it can work with both local or cloud files. It has drawing tools, highlighting, and other text annotation tools. Features like text search, PDF Links, and other navigation tools make it easier to find exactly what you want inside a document. Almost anything that you could do with a PDF document on a PC, you can do on your iPad using PDF Expert.
Here ends our list of the 5 best productivity apps for iPad. Should you have suggestions for more good apps, let's know and we'll feature them in our next article.