Don't you like being tech-savvy or keeping up with the latest technological trends? Don't worry, there is still a lot that you can do without having to upgrade to expensive and nuanced gadgets. If you think that most of the Android users have already upgraded to Lollipop or Marshmallow, you are certainly wrong. Because still, the majority of the users are on KitKat (4.4) with 32.5 percent share, followed by Android Lollipop 5.1 (19.4 percent) and Lollipop 5.0 (16.2 percent). But if you go to the Play Store or any third-party Android store, you would come across tons of apps that wouldn't compatible with KitKat 4.4, especially when it comes to spyware for Android.
Just a few years back, these spying apps became part of a wider spectrum where they were no longer presumed to be unethical or illegal. That's when people embraced these apps and we got to see their different versions soaring up just within a short period of time. Now there are spouse monitoring apps, employee monitoring apps and a few other ones to monitor kids' whereabouts and social media.
So the question is how to use these apps on your old device Android device?
XNSPY – The Most Eclectic Spyware Around
We won't tell you to beat around the bush because there is a simple solution for this enigma and it's called XNSPY. While the features and pricing of this app are profoundly appealing, but the biggest upside is its compatibility with virtually every Android smartphone or tablet.
XnSpy can run on all Android devices running Gingerbread 2.3 or higher. Well, if you are amongst those 2 percent who are still on Ice Cream Sandwich (4.0.3 – 4.0.4), you certainly need to upgrade then. But presuming you aren't amongst the aforementioned niche, this is what you need to know about using Xnspy on your target Android device.
Monitor Phone Logs, Social Media, Multimedia and Everything Else
This Xnspy app isn't just eclectic with its compatibility, but also with the features. Using this app, you can spy on tons of features from the target device. They include phone logs (calls, SMS, emails, internet browsing history, contacts, etc.), multimedia (photos, videos, and audio), and so on.
What's great about this app is its ability to track third-party apps on the target device. You can spy on chats, photos, videos, and shared audio from WhatsApp, Facebook, Instagram, Kik, Line, Skype, and Viber. So basically, this device can virtually spy on every phone log.
Take Control with Remote Commands
Sometimes, when you are monitoring your kids or employees, you need a little more than just watching over their smartphone activity—you need to take control of the target device to minimize the collateral of a possible cell phone abuse. Your spouse, child, or even an employee could carelessly take on a plethora of risks with their cell phone use. And that's when you need to take control of their cell phone, which you can do by locking it, or remotely wiping the on stored data. Kids can easily lose their phone which could turn into a nightmare for the whole family if the lost device isn't password protected. Or if it's stored with personal information like credit card details, photos, videos, and contact and address details.
How to Use XnSpy?
Using XNSPY would require you to subscribe to one of its subscriptions because the app isn't available for a free download. There are yearly, quarterly and monthly packages that you can choose from. Most importantly, it's affordable spyware for Android so anyone can use it. Once you have the subscription, you can easily download and set up this app on the target device, just like you would download any other app on an Android device.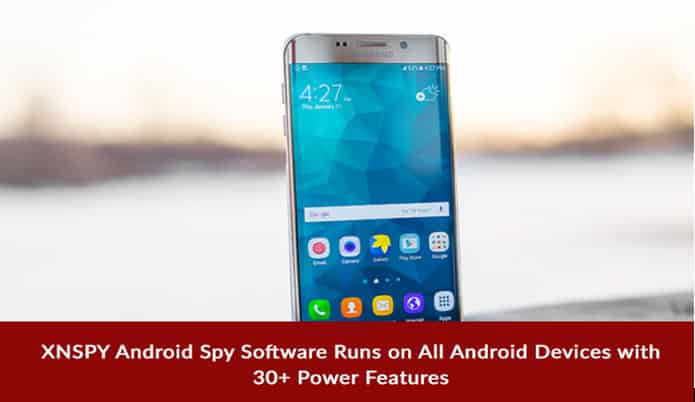 It's Your Best Bet
Looking for spyware that's cost-effective, secretive and efficient? Look no more because this app is certainly worth your every penny. And above all, it's compatible even with your old devices.
Read Next: Download the Latest SDK Platform-Tools