This guide discusses how you could manage your YouTube subscriptions via the Pocket Tube app. All our readers might be having their subscriptions tab filled with various YouTube channels across diverse topics. These might includes videos related to humor, songs, news, technology, and countless other domains. Watching various videos of only a particular subscribed channel is pretty easy. All you have to do is visit that channel from the Subscriptions tab (which has recently received the auto-play feature) and enjoy the videos from that YouTuber.
But what if you wish to watch videos from 10 different tech channels? The only way you could do so is to create a playlist and manually add the required number of videos from different tech channels that you have subscribed to. Well, to be frank, hardly anyone is going to opt for this huge effort-taking task. This is where the Pocket Tube app comes in handy. It very efficiently manages your YouTube subscriptions. Let's see it's functionality to know more about the said topic. Also, check out our guide on 7 Tips and Tricks to Become a Pro YouTube User.
Effectively Manage YouTube Subscriptions 
The Pocket Tube app allows you to create a group and then add the desired channels from a particular topic into that group. For example, you could create a group named Android and then add the Google, Samsung, OnePlus and Xiaomi channels. Now, whenever you tap on that group, you will be taken to the official YouTube app with the videos from only those four channels.
This saves you from the pain of manually creating a playlist or switching between different channels. With that said, here are the steps to use this app and effectively manage your YouTube subscriptions. On the other hand, you may now also schedule YouTube notifications to a specific time. Refer to the guide to know more.
Set up the Pocket Tube App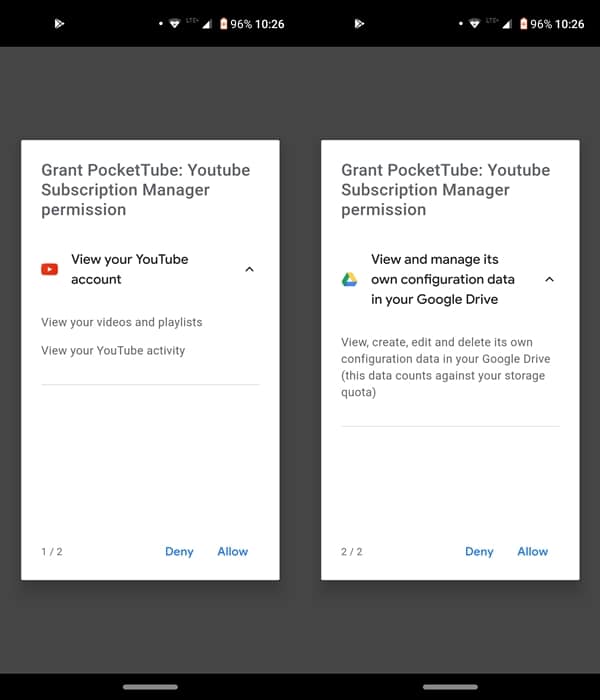 Download and install the Pocket Tube app from the Play Store. Then open the app and give it the necessary permissions. Talking about permissions, it will view your YouTube account i.e. your videos and playlists and your YouTube activity. Apart from that it will view and manage it's own data in your Google Drive. If you are satisfied with these permissions, then only proceed ahead with the steps to manage your YouTube subscriptions. On that note, do check out all Google App Permissions on Android.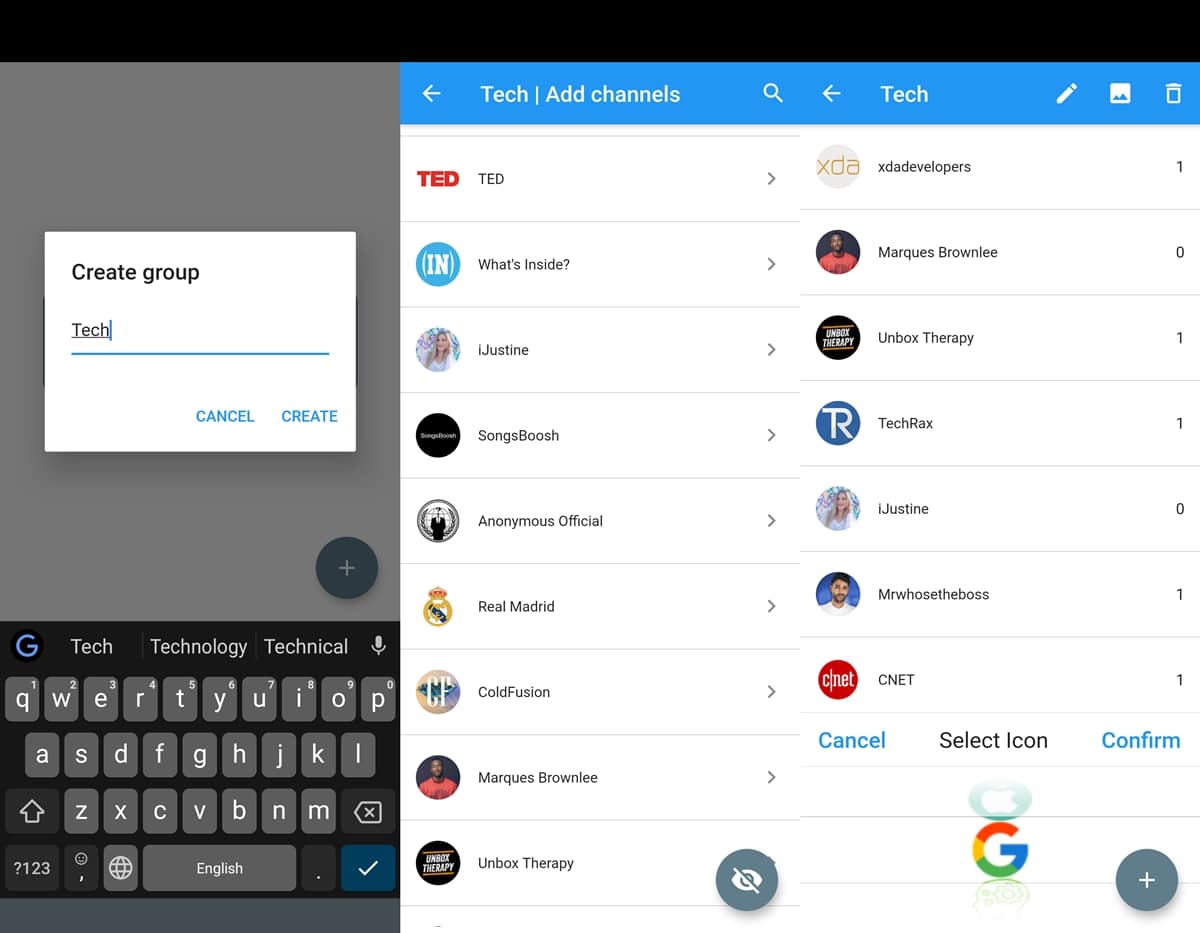 Once you have given the required permissions go ahead and create your first group.

Tap on Create New Group and give it a name. Next, go inside that group and you will be presented with all your subscribed channels. 
Select the channels corresponding to the group that you created. In our guide, we have created a Tech group and hence would be adding various technology related YouTube channels.
You may even give that group an avatar by choosing from the preset icons. Once everything is done, tap Confirm.
These were the steps to set up the Pocket Tube app. Now refer to the below instructions to start managing your YouTube subscriptions in your preferred manner.
Don't Miss: Best Websites to Download YouTube Videos
Managing YouTube Subscriptions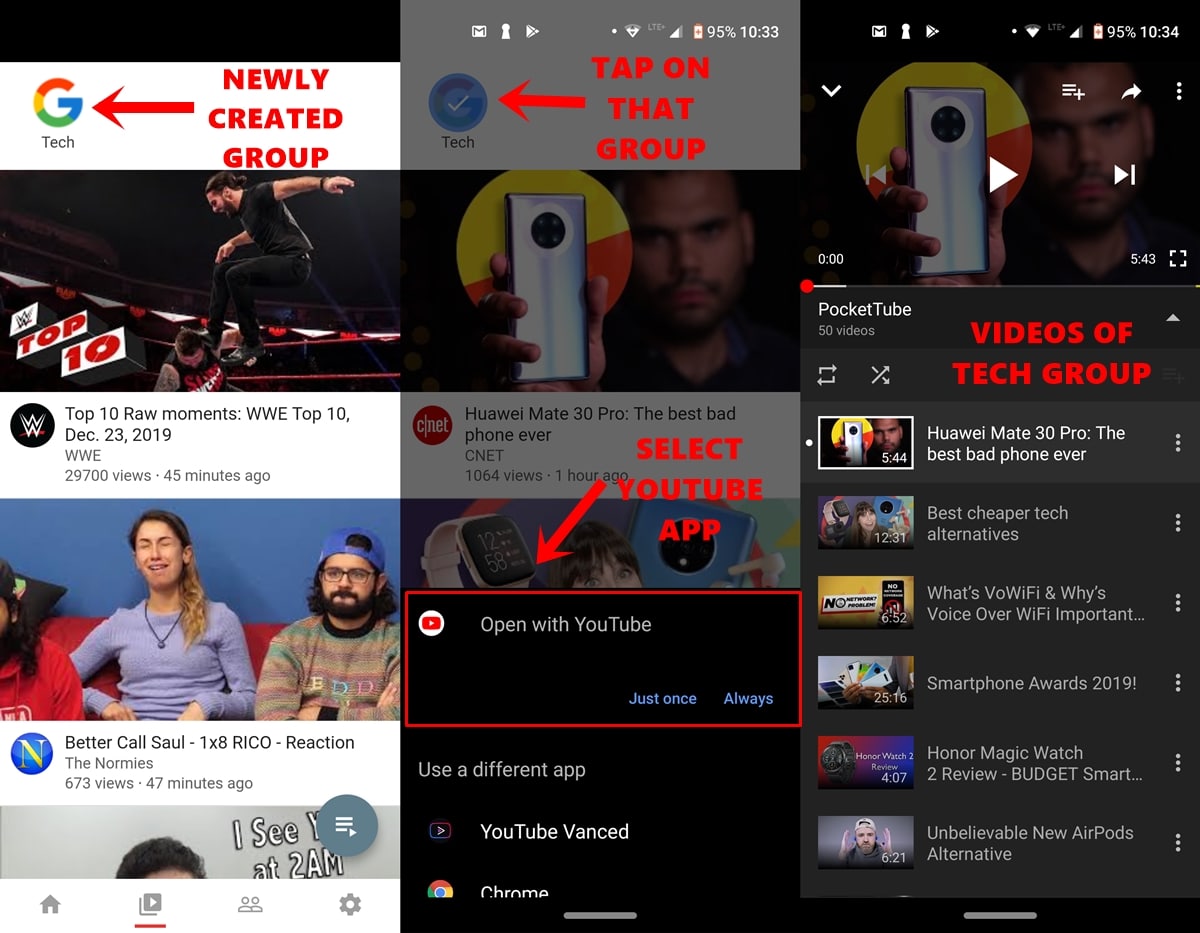 Once you have created the group, you will be taken to Pocket Tube's own YouTube feed, with the created group placed right at the top.

Tap on that group and you will then only see videos from the channel's part of that group, on the Pocket Tube app.

However, if you wish to do so on the official YouTube app, then after selecting that group, tap the icon present at the bottom right.

Next, select the YouTube app and that's it. You will only see the videos from the channels part of the group that you initially created. 
Actually, it creates a new playlist on YouTube with the name of PocketTube. It then adds all the recent videos from the channels present in that group over to this playlist. Anyways still a handy app for managing YouTube subscriptions. What are your views on this app? Do let us know in the comments box below.
Read next: TubeBuddy: A Tool Every YouTuber Should Use