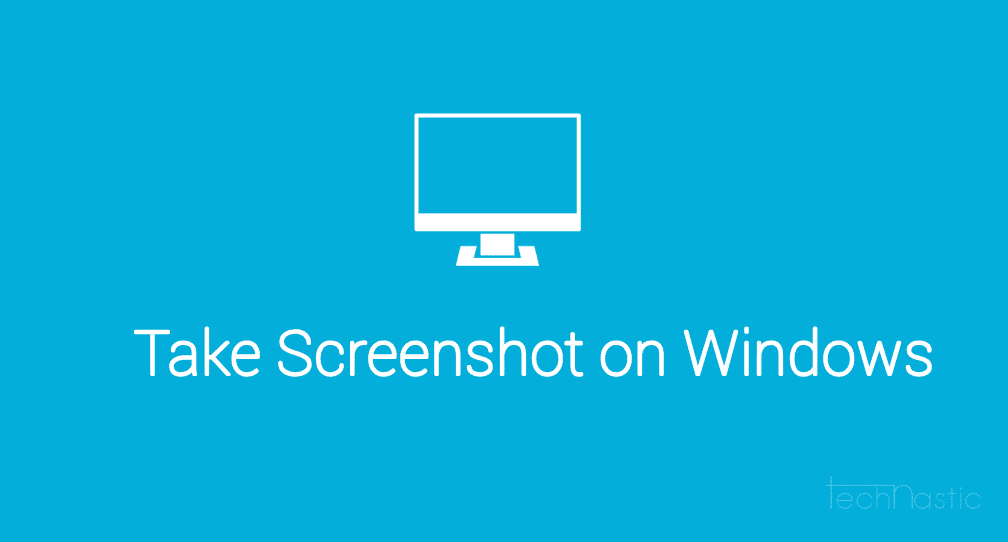 In our day-to-day chores with PCs, we often come across various issues that needed to be handled. If you're not able to get the issue solved, you need to approach the tech support guy or your geek friend. The first thing anyone might ask is the screenshot of the error you were facing on your PC. I still see a lot of people post photos in the tech forums that are captured by cameras or smartphones. Well, even though it does the job, we need to provide more precise details to them instead of blurry pics.
Today we will see how to take a screenshot on your PC using the inbuilt Windows tools that help you capture the screen. So, let's see how we can capture your screen using various methods on your Windows machine.
How To Take A Screenshot On Your PC
Well, there are a plenty of ways to get this thing done but we will focus on the tools that are available in bare Windows machine. Then we will also list some useful 3rd party apps that do the same thing for you.
1. Using Keyboard Shortcuts
This might be the easiest way to take a screenshot on your PC. Regardless of the version of your Windows OS, you can use this method to take a screenshot. It just takes a few simple steps to take screenshots using these keyboard shortcuts. So, let's dig some…
Using PrtScn key
Probably this is one of the best shortcuts that you can use to capture a screenshot, assuming that you have PrtScn key in your Keyboard.
Just press the PrtScn key on your keyboard. Pressing the PrtScn key copies your desktop screen to the clipboard.
Now open the Paint tool in your PC and press Ctrl+V keys simultaneously to paste the copied screenshot from the clipboard. You can also right-click in the Paint tool and select Paste option.
Now press Ctrl+S to save the captured screenshot on your PC.
Using ALT+PrtScn
This combination will be helpful if you want to capture only the active window instead of the complete desktop. Press the ALT+PrtScn keys simultaneously and then paste the captured image from clipboard to paint as described in the above process.
With WIN+PrtScn
This is something that is not known to many of the Windows users. By pressing the WIN + PrtScn keys at a time, the screenshot will be saved directly to the C:\Users\Username\Pictures\Screenshots location on your PC.
So, aren't these keyboard shortcuts useful to get the job done?
2. Using Snipping Tool
Snipping tool is an inbuilt tool in Windows OS that is used to capture parts of the screen. Snipping tool has been around for years in the Windows ecosystem and it is very handy for capturing specific areas of your screen.
Open the Start menu and search for Snipping tool. Click on the Snipping tool icon in the search list.
Use your mouse or touchpad to select the required layer. Now go to File menu and select Save As option the save the screenshot in the desired path. You can also press Ctrl+S keys simultaneously to save the captured screenshot.
3. Using Third-party Apps
There are many third-party apps and software available on the Internet to take a screenshot. All you need to do is download and install any one of them in your PC. The third-party apps and software have even more additional features than compared to the inbuilt tools. Most commonly used software are:
PicPick
SnagIT
Lightshot
Greenshot
Most of these 3rd party software comes with a price tag but you can first try the trial versions before shelling out the money.
So, did you find something useful in this page? Let us know if you find this tutorial useful.