Tiktok is becoming more and more popular along with the content it provides. These social media include video platforms such as Youtube, only in the form of short videos. Any user can upload their videos after creating an account. To download Tiktok videos, you will most likely need SnaptikVideo. Although not all of them, this Tiktok video downloader service is the most widely used compared to other services.
Understanding What People Need
If not for uploading, the users can use TikTok as an audience. This is where social media is engaging, where you can view any video for free. Most of the content contains humor, and some include tips and tutorials.
To date, Tiktok has been used by more than 100 million users from all over the world. It was blocked in several countries, but the popularity doesn't show signs of slowing. A large number of users indicates that this social media is indeed engaging.
In addition to being able to watch free videos, you can download and save them on the storage of the device you are using. Unfortunately, the download will later produce a watermark that can interfere with the view.
The solution is to use a downloader service as a site or application. There are so many services like this, each of which has its advantages and main features that support it.

SnapTikVideo Review
SnapTikVideo is one of the best Tiktok downloader services right now. It is said to be the best because its use is easy, not even confusing for beginners. In addition, various exciting features are also provided.
One important thing is that it can be used for free without having to create an account first or register. Many competitors from the same service site cannot replace SnapTikVideo for some of the reasons mentioned.
Moreover, the results of downloading Tiktok videos are of high quality; of course, this also depends on the quality of the original video. The download process is claimed to be fast, so it doesn't need to take a lot of time.
If you are ever in need of a tool that can clean your videos from watermarks, SnapTikVideo is the best solution you can have.
If it's too complicated when using any video downloader application, please use the services from the site. There is no difference between the two; it's just the platform used. Both are still easy to run without needing to learn.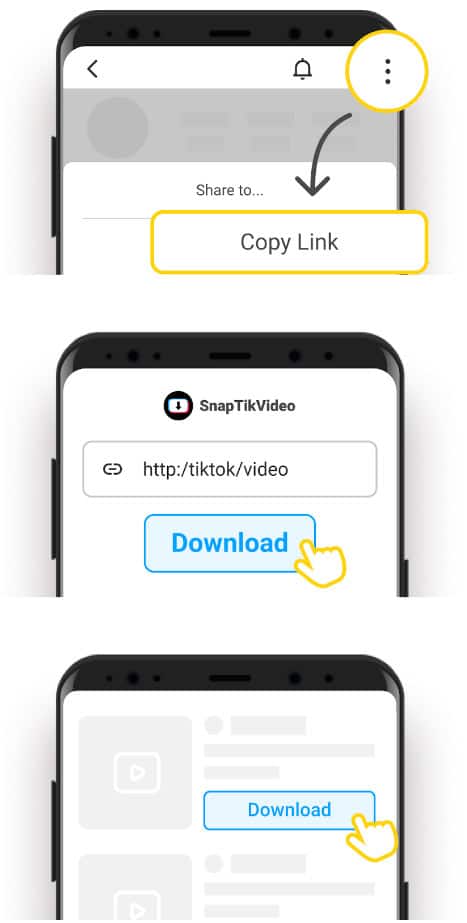 What People Love About It
As said before, this service is more widely used because it has full features. If you are curious about the SnapTikVideo feature, here are some of them!
Simple User Interface
The user interface or better known as the UI of the Tiktok downloader is straightforward. When using the website to download TikTok videos without watermark, it provides convenience for users.
Indeed, there are many similar applications with the same functions and benefits, but most of the user interfaces are confusing, so they are not worth using. Moreover, the main menu is usually not clearly visible, so you need to look for it first.
Fast Download Process
The next feature of the SnapTikVideo app is the fast download process, and this can be said as well as its advantages. It doesn't take much time to download a single Tiktok video. Chances are it will only take you a few seconds.
No Download Limit
Even if you don't use the SnapTikVideo website, you still get the first feature of unlimited downloads. That is, you can download as many Tiktok videos as you need.
There is no quota limit or the number of videos from this Tiktok video downloader without watermark apk. However, make sure to adjust to your needs. The reason is that you still need a decent internet connection to download the particular video you want to save.
No Watermark
Surely you already know that the Tiktok application allows users to download the application directly. The method is also easy, just open the video in question, then click the download icon below it.
Unfortunately, some shortcomings make TikTok users not want to download right from the application. The drawback in question is the presence of a watermark.
The next SnapTikVideo feature is being able to download videos without a watermark. So the video results will not be disturbed by watermarks which can make the video look less professional.
Conclusion
That's a short review about SnapTikVideo, a service for downloading TikTok videos without a watermark. You can always depend on the platform to get the best quality TikTok videos. Thus, you can always have a clean video to be shared on other social media platforms or to be re-edited later on.
Read Next: How to Download Facebook Videos as MP3