Did you like the video uploaded by your favorite influencer on Instagram? Are you willing to download it? Well, with an efficient Instagram downloader, you'll be able to download all the content from Instagram within a blink of an eye. All sorts of content such as photos, videos, reels, IG TV content, stories, and much more could be downloaded with no effort whatsoever. There are a variety of Instagram downloaders are available on the internet. However, not every one of them might be free and bundled with benefits. So, after much research, we've found an exceptional Instagram uploader in the shape of SSSGram.
We've been using SSSGram for several days and honestly, we couldn't find any better alternative out there on the whole internet space. So, let's discuss SSSGram in detail. Let's go:
Exceptional Features of SSSGram
SSSGram has literally made it easier for everyone to download Instagram's content. Here you can have a glance at the following incomparable features of SSSGram:
SSSGram offers all device compatibility which means you can use the website on all types of devices. Whether you're using a PC, an Android phone, or even an iPhone, SSSGram would work flawlessly on all of them with no interruptions at all. All you need is a working browser on your devices!
Other Instagram downloaders on the internet deceive you by just offering 2 to 3 maximum downloads. However, through SSSGram, you'll have the benefit of unlimited downloads with no restrictions at any point. You can download Instagram videos and other content as much as you want.
All the features could be used without paying even a single penny in SSSGram. There are no hidden ways of charging you money as other websites do. SSSGram is lightning fast and highly reliable. You'll notice instant downloads and wouldn't have to wait for hours to download your favorite stuff. Plus, the website is exceedingly reliable. There's no downtime. Hence, you can download it at any time!
Are you fed up with ads being popped up again and again? If yes, then SSSGram is your savior. You'll never come across any annoying ads while you're busy downloading amazing Instagram content.
How to download from Instagram using SSSGram
If you're tempted to start using SSSGram, then let's first learn how to use it to download Instagram stories, reels, posts, profiles, TV, and others. The method is really simple and the same for all types of devices. So, without any further ado, let's begin:
Step 1:
Copy the Link from Instagram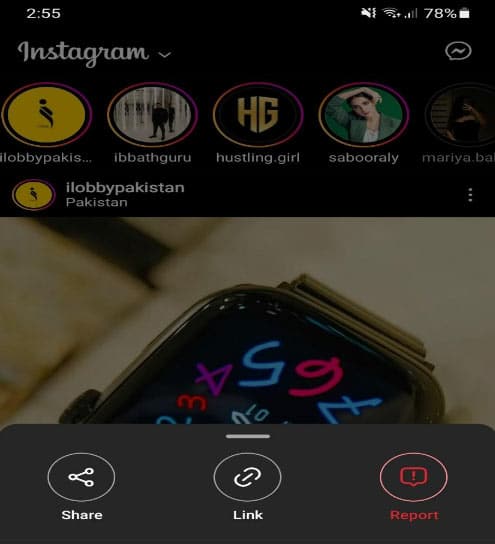 You need to copy the link of the content that you want to download from Instagram.
Step 2:
Paste the link on SSSGram
Now, open SSSGram on your preferred device and paste the link over there. Then, click the "Download" button.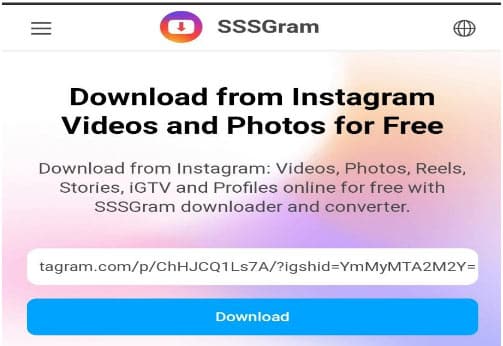 Step 3:
Download your Instagram Content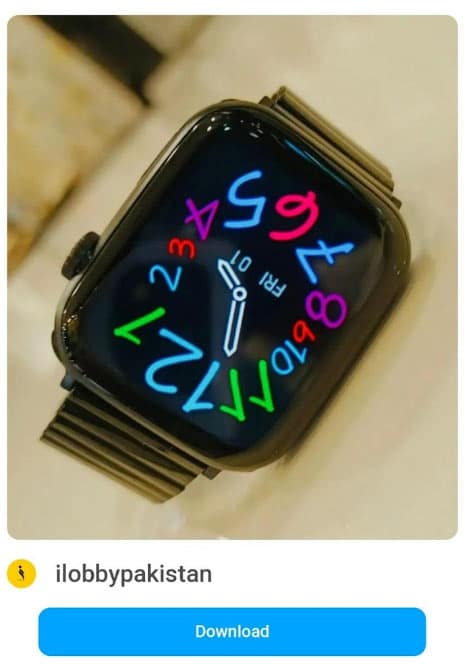 After SSSGram completes the processing, you'll be able to download the Instagram content on your device by clicking the "Download" button again.
After Downloading, you can Convert Instagram's Content!
Now that you've downloaded Instagram's content, you can also convert the videos to MP3 or M4A format if you're willing to. Just follow a simple procedure, head onto online-audioconvert.com, and convert files in no time!
You'll simply love the way how SSSGram operates. Even a kid can understand its utilities, all thanks to the super-smooth interface of SSSGram. The website itself guides you regarding how to download Instagram's stuff. So, you'll have no confusion and you'll be managing everything on your own.
The Bottom Line
So, now downloading Instagram's content is quite simple and straightforward due to SSSGram. The free-to-use website lets you download as much of Instagram's content as you want. It's free, accurate, and super-easy to use. All Instagram's content such as reels, stories, photos, IG TV, and posts would now be at your fingertips. So, what are you waiting for? Try SSSGram Now!
Read Next: How to Download TikTok Videos on Your Phone and Desktop