YouTube is one of those Google products that just keeps growing and growing like Android. At least you can avoid Android by going all Apple but YouTube is pretty much unavoidable if you're online. It's the largest online video platform with the largest user base and nothing else is even close. If YouTube search is counted as a search engine, it would be second only to Google itself. When it comes to Windows though, Google has been pretty reluctant to develop any apps for the platform. There wasn't an official YouTube app on Windows when Windows Mobile was around, and there isn't one now. With these 4 YouTube apps for your Windows 10 desktop, you can enjoy video content without visiting youtube.com.
On Desktops, one might argue that apps for web services don't exactly make much sense. For the most part that is indeed true. It is much easier and more convenient to use Facebook, YouTube, Google, etc. in a browser with multiple tabs. The world has over 7 billion different kinds of people though and that some people would prefer to use a YouTube app on their desktops shouldn't come as a surprise. Since these users are in minority, Google probably never will launch a YouTube app for Windows. What is a minority for a big company like Google, is an opportunity for third-party developers.
There are quite a few unofficial YouTube apps even on platforms like Android which do have a YouTube app. So, there are also enough YouTube apps for Windows 10 by third-party developers for platforms that do not officially have a YouTube app like Windows 10. Besides the apps listed below, you should also try the TubeBuddy tool for YouTube.
myTube!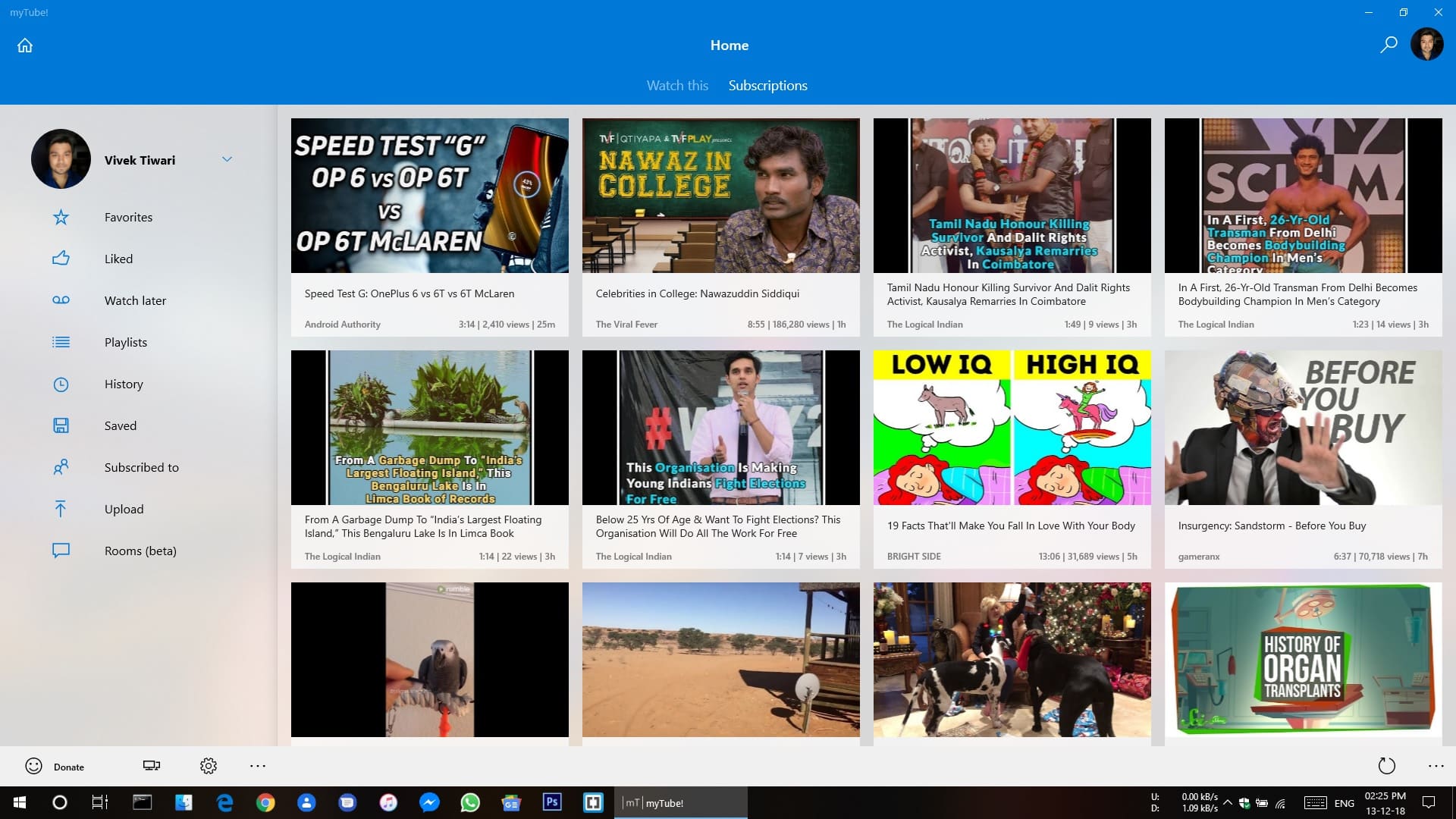 We'll start off the list with what we think is the best YouTube client you'll find on the Microsoft Store, myTube. It is also one of the most popular YouTube clients on Windows. The app isn't free which may be a let down for some but if you're sure you want to use an app to watch YouTube, it is quite worth it. Some might even like it better than watching YouTube on the web, given how it lets you read and respond to comments while watching the video. On the website, you have to scroll down to see comments.
The app also follows some fluent design guidelines with a blurred background and it also has a TV mode if you want to watch YouTube on your TV using your laptop. You can upload your videos from the app but you can also download your favorite videos directly to your device. The app also supports Picture-in-Picture so you can have your video playing in a corner while you do other work. myTube clearly utilizes all the advantages of a native app over a website.
Awesome Tube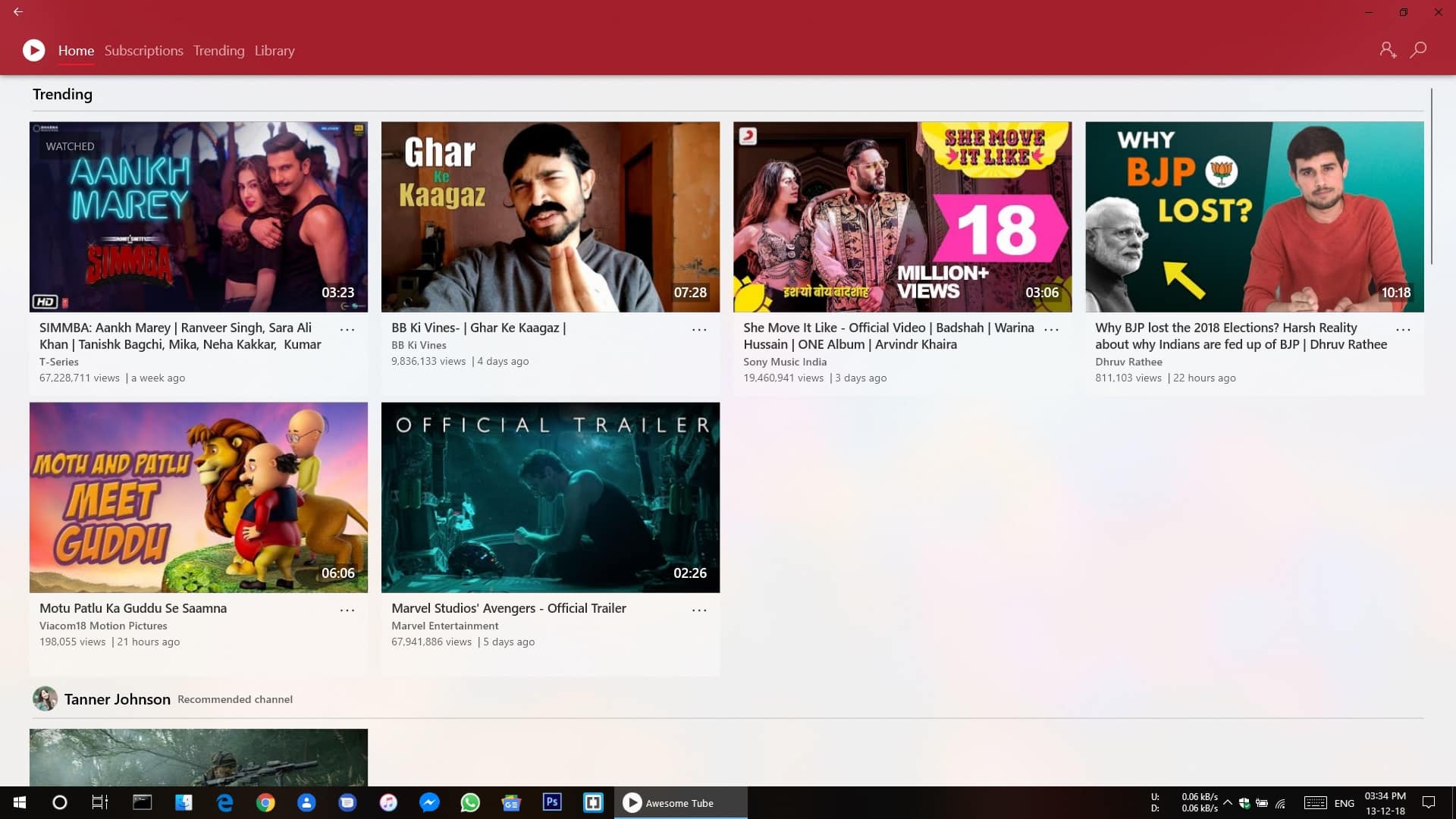 If you're looking for something that uses Fluent design but is also free, you can check out Awesome Tube. Some might say it looks better than the previous app too because of the red accent which is more YouTube-y than blue. The video playing page is similar to myTube where you can read and respond to comments while watching the video. You can also go back and browse other videos and the video continues to play in a floating window in the bottom right corner. You can also download videos with this app as well as upload them.
The downsides are that there are ads and they're quite intrusive which makes paying for myTube more tempting. Also, the app only works well for some time and then it starts bugging out for some reason. Nevertheless. it's a good experience while it lasts.
Tubecast for YouTube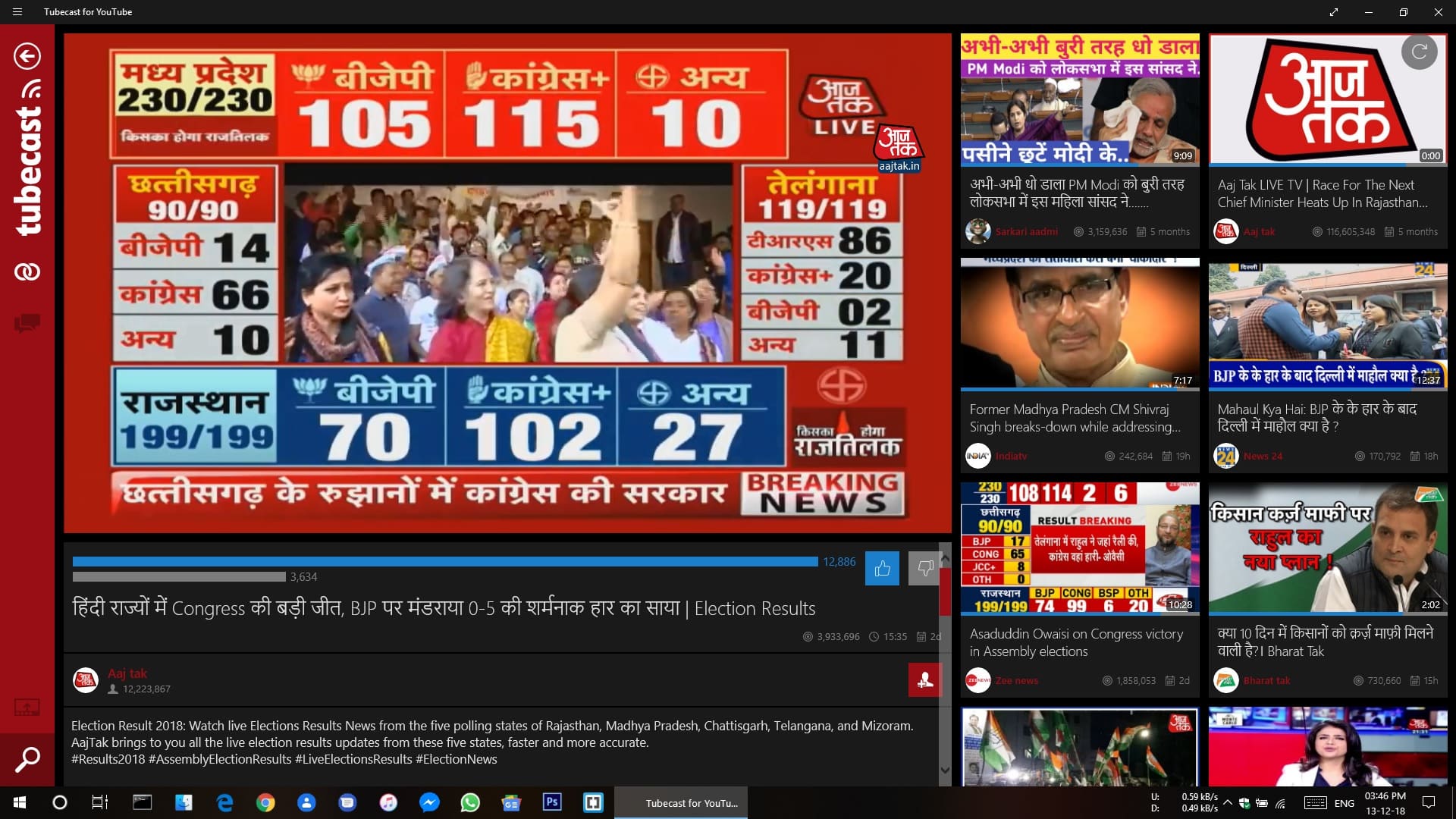 Tubecast for YouTube is another paid app but you do get a 7-day free trial with it to make up your mind. This app is quite rich in features allowing you to stream 4K videos as well as download them. You can choose between a dark or light background as well as the accent color for the app which is dark red by default. It also defaults to Algeria as the region when you first launch it so you'll have to change that in the settings. When it comes to playing videos, it even has the other two apps beat. You can scroll through the description area while the video itself stays in place. On the right, you have your suggested content which you can also scroll through.
A floating arrow button appears when you hover your mouse over the suggestion area which takes you to the comments section. This is even better because YouTube comments section isn't the most lovely place and it lets you avoid it if you don't want to see it. You can also view YouTube videos on your Windows 10 PC using the VLC Media Player.
WinTube for YouTube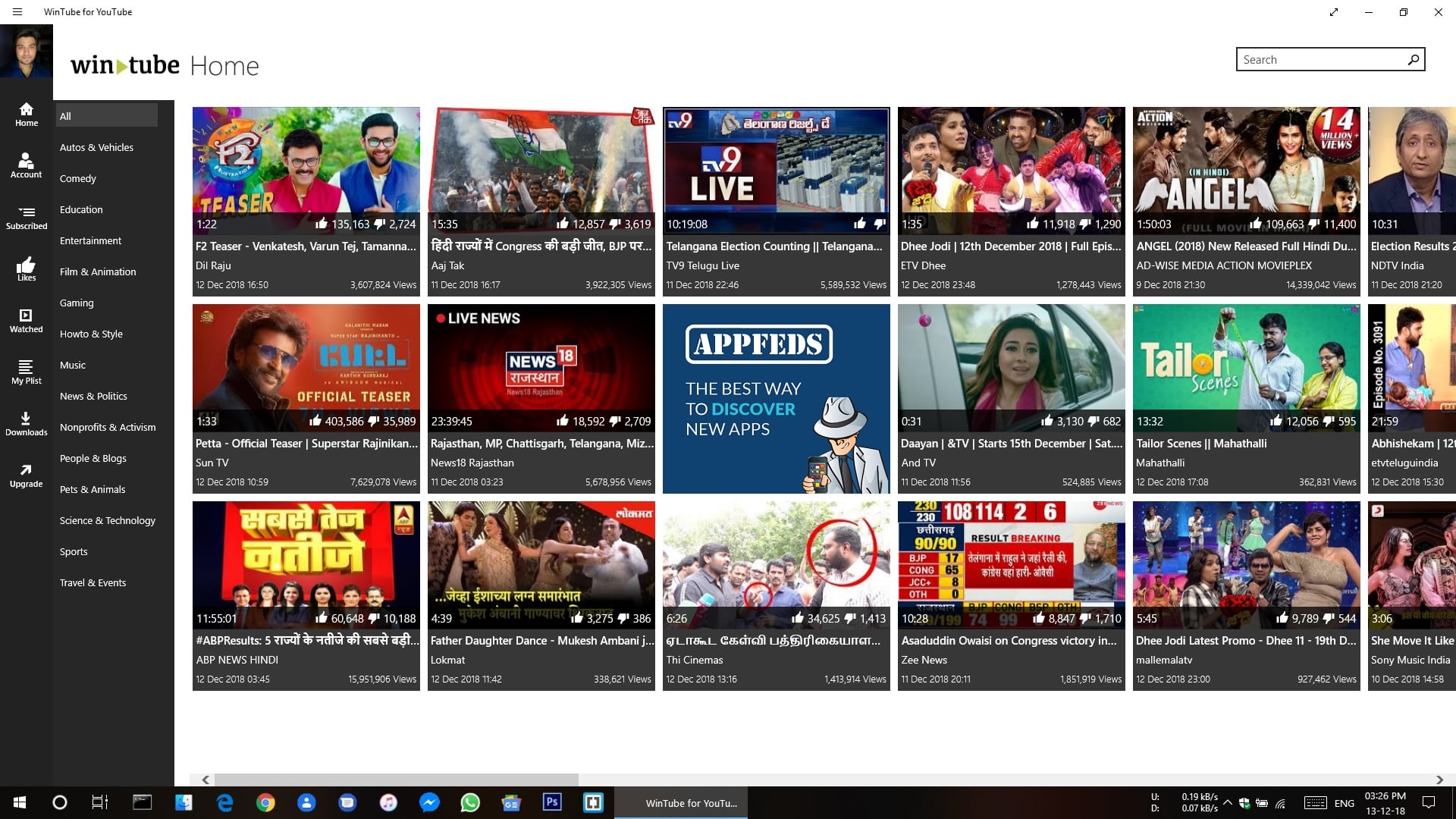 WinTube for YouTube is okay in that it gets the job done as far as watching videos is concerned. The app's design clearly is reminiscent of the Windows 8 days and nobody probably wants to remember those days. The interface isn't the prettiest nor unique and the app lacks quite a lot of features. It's good enough for those who just want to watch videos from an app.