Switching from Windows to macOS is quite common these days. You will see many people recommending MacBooks for work because Apple computers are quite reliable. Besides, a Mac is pretty light, meaning that it is quite convenient to carry it with you when you are traveling.
On the other hand, getting used to a new operating system may take more time than you expect. The time that you might not afford because it is necessary to finish work on deadlines.
Fortunately, there are some things you can learn and boost the efficiency of a MacBook. The list below should be a good reference for that. Moreover, we have compiled a list of 300 Mac keyboard shortcuts that can make you more efficient while using your Macbook.
Get Rid of Distractions
Various distractions are one of the most common things to disrupt your workflow. Even if you use the MacBook for work, there are likely still some app shortcuts on the desktop that may be tempting to use. For example, a video game that you play now and then.
Random notifications are a hindrance too. If you become fed up with pop-ups while using the computer, enable the Do Not Disturb mode in the Notification Center.
If the flashing folder with question mark mac has become a hindrance as well, try resetting NVRAM or rebooting the MacBook. The bottom line is that eliminating various distractions will let you focus on your job and work efficiently.
Keep App Shortcuts on the Dock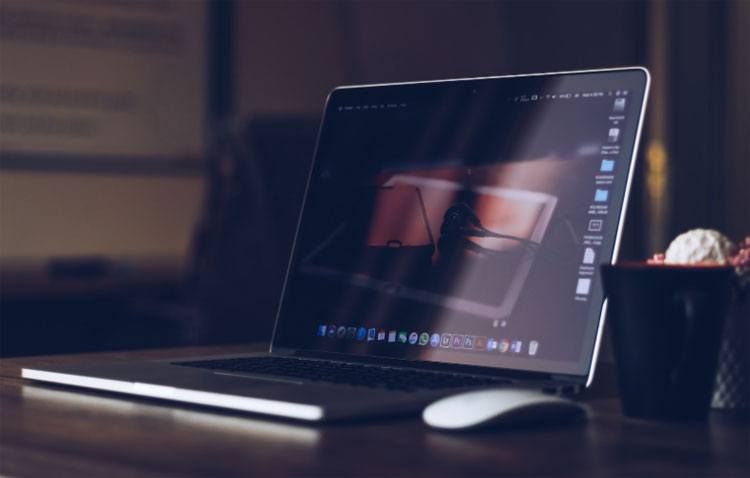 Searching for applications you use the most is not time-efficient. Instead, you should add app shortcuts to the Dock and access them directly from there.
If you prefer, you could also change the Dock's location. Instead of having it at the bottom of the MacBook's screen, it is possible to move the Dock on the right or the left side of the screen.
Memorize Relevant Keyboard Shortcuts
Some keyboard shortcut sequences may seem a bit unusual if you used Windows before switching to macOS, but it should not take too long to memorize relevant keyboard shortcuts.
For example, if you want to take screenshots, you will need to use Shift + Command + 3 or Shift + Command + 4 instead of clicking a print-screen key. Switching between windows requires clicking Command + Tab. We have a detailed tutorial describing all 3 ways to take screenshots on macOS.
A lot depends on your needs and what you want to memorize. Visit the official Apple website, and you will find the list of every MacBook keyboard shortcut in the support section of the website.
Use Second Screen
Catalina macOS brought the much-anticipated Sidecar feature. Now, MacBook owners can connect their iPad to the computer and take advantage of the tablet as a second screen.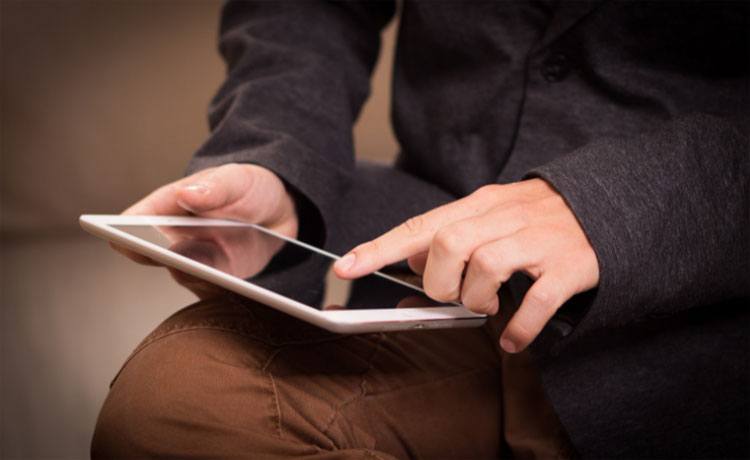 Don't Miss: 5 Ways to Copy File and Folder Path on macOS
It is no secret that MacBooks do not have the largest screen, and some people invest in an external monitor. However, if you have an iPad, you can use that instead.
While it is not the same as using dual monitors, you will find that a second display makes work a lot easier, especially if you need to switch tabs often. Or, if you have been using a physical dictionary before to look up word definitions, now you can use a separate screen for that.
Optimize Your Internet Browser
It is more than likely that you rely on the internet for your work. If so, a lackluster browser performance can be a significant hindrance to overall productivity.
Safari is the default macOS internet browser, but it does not mean that you need to use it. If anything, switching to a different browser may prove to be a better decision.
Besides Safari, there are popular internet browsers like Chrome and Firefox. Vivaldi and Edge are not as popular, but they still do their job. If you notice that your browser slows down, clearing the cache should be the first thing to do. As a rule of thumb, you should clear the browser cache at least once a month.
Another reason behind a slow browser performance could be an overabundance of extensions. Some people add more extensions than they need without realizing what they do to the browser's performance.
The last bit of advice to avoid lackluster internet browser speed is to limit browser tabs. Unless you need a tab, close it. Even an idle browser tab consumes computer resources and slows it down.
Create Data Backups
You may trust your Mac enough not to bother with backing up data, but the laptop may run into performance issues eventually. And when that happens, you do not want to risk losing important work files that will set you back for who knows how long.
Instead of taking such a risk, use Time Machine and an HDD to back up your data in an external device or transfer files to iCloud.