Google Now has been a huge success – both for the developers, as well as the Android users. One of the biggest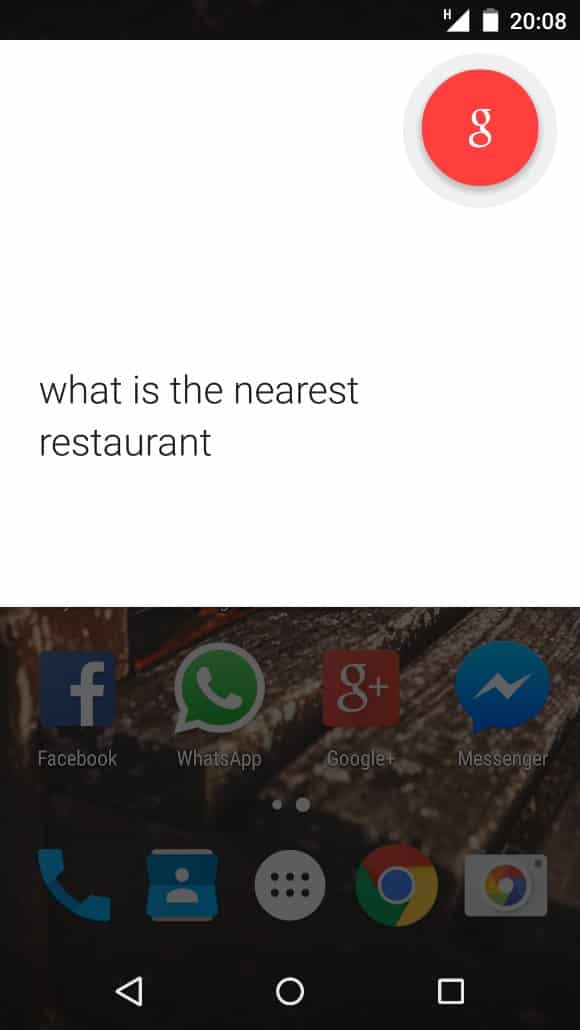 updates to hit Google Now was the fact that you could now control your Android device by just speaking out words. For example, "Okay Google, What is 15 times 9?", and you'll be greeted with an answer extremely fast.
Not so recently, yet another major update hit Google Now, and this enabled the users to simply speak out the phrase, "Okay Google" from any screen/app you are using on your phone, and you will instantly get a Google search pop-up, ready to roll. However, you need to manually enable this amazing feature. Follow these simple steps in order to unleash your Android device with the best of Google Now.
Enable 'OK Google' Hotword from Any Screen
Make sure you have the latest version of Google Now installed. If not, grab it off the Play Store for free.
Now, launch the Google App from your App drawer. Swipe in from the left, or tap the hamburger style button on the top-left corner. Once the menu is revealed, simple hop into Settings.
Now, tap on the 'Voice' option to get further deep into the menus. 
Tap the 'Ok Google Detection' option from the list, and then enable the 'From Any Screen' option that you see. 
Enabling the toggle button will greet you to a pop-up screen, where you'll have to train your voice to enable the Okay Google from Any screen option. In order to complete the task, you need to speak out loud the phrase 'Ok Google' three times, one after the other. Once done, your Android device is ready to rumble. Just try speaking out the phrase 'Okay Google' from inside of any application, and ask a tricky question. Refer to us in the comments below if you encounter any problem.Till then, Happy Googling!