The most awesome feature that makes Android an exceptional operating system amongst others is its capability to give access to users to optimize and tweak it according to their requirements. However, most manufacturers do not give users full access to their Android devices. That is the reason Android users root their devices. Rooting unlocks the full potential of an Android device. A rooted Android phone also gives users features that were hidden due to limitations. With that said, below is a  list of some of the best universal root tools for Android devices that can root your phone easily.
A rooted Android phone also gives users features that were hidden due to limitations. Some of these features are flashing custom ROMs, TWRP recovery, and different mods and kernels. Now you may wonder if rooting your Android phone is so beneficial why do people avoid doing it. There are basically 2 main reasons behind it:
Rooting voids your device warranty.
Rooting is a complex process. People with little or no knowledge may end up bricking their device.
While nothing can be done about the first reason, the second reason can be avoided if you are careful while following the procedure. And, in the worst case, if you brick your device then there are many ways to bring it back to normal. So if can avoid the first point or if your device is already out of warranty period then the first thing on your bucket list should be rooting your Android device.
In this article, we will discuss the 6 most popular Universal root tools for Android devices. While some of these tools are one-click root tools some are not but all of these tools are worth a try. Some of these tools require a PC for rooting while some don't. These tools can root hundreds of Android devices from a variety of manufacturers like Samsung, Nexus, LG, Motorola, and so on.
If the below-mentioned tools don't work for you, here are 2 more effective methods to root Android devices.
KingoApp Root Tool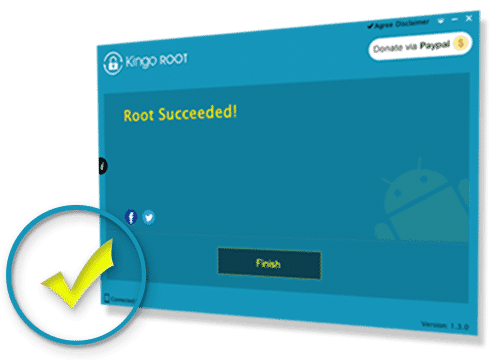 KingoApp Root Tool is the best Android root tool present in the world. The KingoApp Root Tool roots your device with the help of a PC and it also has an APK for named KingoRoot for Android (APK Root) and this app roots your Android device without the need for a PC. This tool has an easy to use user interface and records the highest root success rate. It can root a variety of devices from different manufacturers like Samsung, HTC, LG, Sony Xperia, Google Nexus, Motorola, Huawei, Lenovo, Micromax, Acer, Asus, and Alcatel.
Download KingoApp Root Tool for Windows PC
Download KingoRoot for Android (APK Root)
Framaroot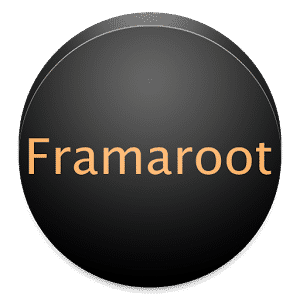 Framaroot is another Android root tool that roots your Android device without the help of a PC. Rooting with Framaroot is as easy as installing an app. It installs as an apk file and then pushes superuser and su (superuser) binaries in your device which leads to rooting of your Android device. To root your Android device with Framaroot:
Install the Framaroot app.
Select the action to perform (Superuser or SuperSU).
Select the exploit.
Reboot your device.
Your device will be rooted.
VRoot/iRoot
iRoot is a popular Android root tool. It supports root for over 8000 Android devices including popular brands like Samsung, Huawei, and Sony Xperia. It has supports for the oldest Android version 2.2 (Froyo) to Android Pie. You need to have a PC to root with VRoot/iRoot. To root your Android device with VRoot or iRoot, follow the below steps:
Backup the data from your device.
Download the VRoot tool for Windows PC.
Turn on USB Debugging on your device.
Connect your device to PC.
Install your device drivers.
VRoot will detect your device automatically.
Click "Root" to root your device.
SRSRoot Tool
SRSRoot tool is a one-click root tool for Android devices. It roots Android devices from Android 1.5 to Android 4.2. The SRSRoot tool requires a PC to root your device. It also has a one-click option to unroot your device. To root your Android device with the SRSRoot tool, follow the below steps:
Download and install SRSRoot tool software on your PC.
Make a backup of your device data.
Connect your device to PC.
Run the SRSRoot tool with administrator privileges.
Click "Root".
Your device will now be granted root access.
Towelroot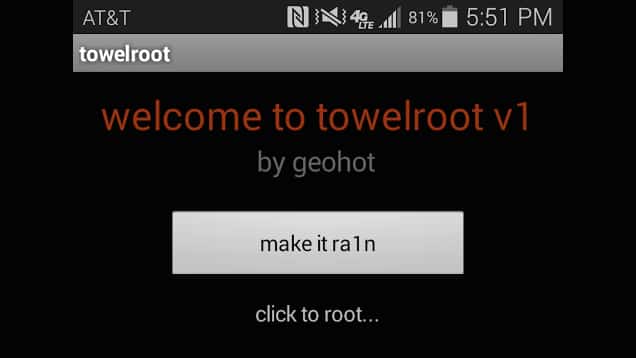 Towelroot is a universal root tool for Android which can grant you root access on various Verizon and AT&T devices. It can root almost all phones which have a kernel built prior to June 3, 2014.
Note: Towelroot may not work with some latest HTC or Motorola devices because of the way they mount the system partition. Also, Towelroot may not work with Exynos variants of galaxy devices.
If you want to root with Towelroot, then perform the below steps:
Download the Towelroot apk.
Copy the apk to your Android device.
Install tr.apk (Towelroot apk) on your Android device.
Launch the Towelroot app.
Click on "make it ra1n".
Now, your device will reboot.
When rebooting completes, download SuperSU zip.
Unzip SuperSU zip, copy and install superuser on your device.
Update the SU binary if prompted.
Update SuperSU to the latest version from the Play Store.
That's all! You have successfully rooted your device.
WonderShare Mobile Go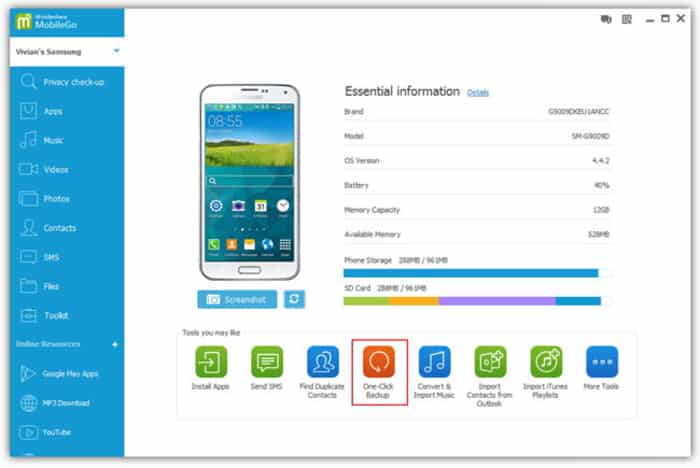 Wondershare Mobile Go can root your Android phone or smartphone in one click. It is easy to go for a solution to root Android devices. It supports various manufacturers like Samsung, Sony, HTC, Huawei, Acer, Google, Motorola, Alcatel, and can root over 3000 android devices of different manufacturers. Mobile Go is compatible with most Android devices running Android 2.1 and higher. The awesome feature of this Android root tool is that it can backup your data and restore data after rooting of the device. It is a place for managing a rooted android smartphone or tablet.
Download Mobile Go for Windows
This was our guide on the 6 most popular universal root tools for Android. For any queries, use the comment section below.
Read Next: Download the Latest USB Driver for Your Android Device