Music is an integral part of our lives. Some people can't live without it while some hardly ever listen to songs. Regardless, everyone does enjoy some good music from time to time if not regularly. Ubuntu has no shortage of music apps that help you with your needs. From local music players to online music streaming and even audio editing, you can do everything on Ubuntu. I have hand-picked 5 music player apps for Ubuntu that you are best in their own right.
As is always the case with a large number of choices though, it becomes hard to figure out which apps to try. You cannot possibly go around trying every app out there to find out which you like. So here are 5 of the very best music players for Ubuntu that you should definitely try.
You can access the music player controls from your desktop by adding widgets on Ubuntu desktop.
1. Sayonara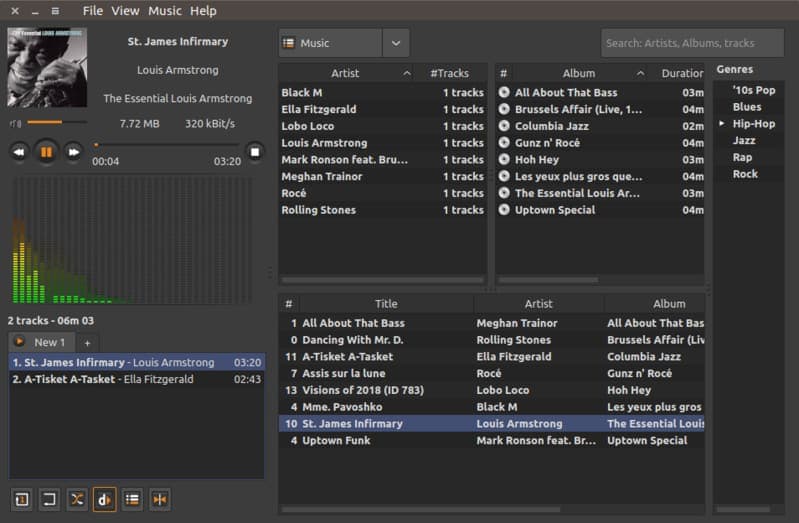 Sayonara is not a very popular app like many other music players you may have already tried but it definitely deserves more attention. It's a small lightweight music player with a dark theme that looks beautiful. It's written in C++ and is based on the Qt framework rather than GTK. The music player may be small in size but it's definitely not small on features. The feature set includes an intuitive interface, support for podcasts and internet radio, streaming services like SoundCloud and Last.fm,  support for external devices and more. Below is a full list of all the features that make it one of the best music players for Ubuntu.
Supports various music and playlist formats
Media library with a search function
Directory view
Support for external device
Genre organization
Playlist view grouped into tabs
Various views ranging from the equalizer to spectrum
Shortcut keys
Desktop integration with desktop notification, sound menu integration, and media key integration
Album art
Internet stream with services like SoundCloud and Last.fm
Support for podcasts and internet radio
Support for several languages other than English
Built-in option to record streaming music
2. MusicBrainz Picard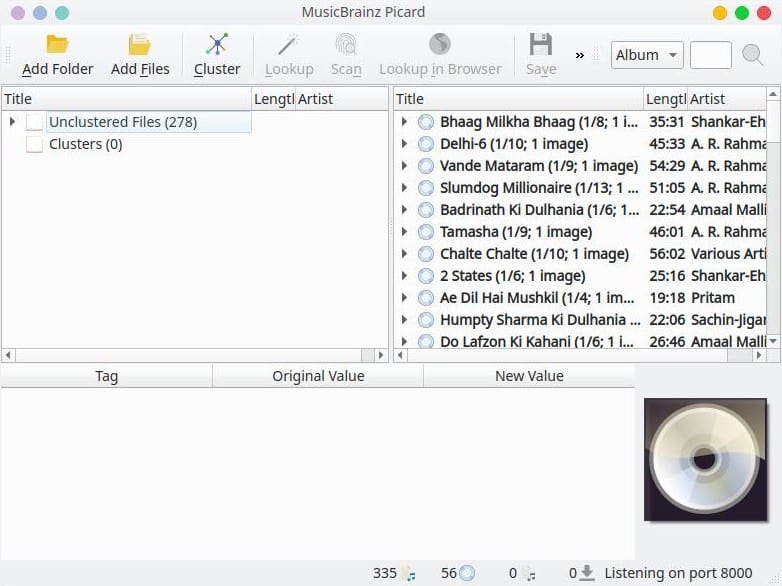 This is not a music player but you can think of it as a complementary app to a music player. MusicBrainz Picard is a cross-platform music tagging application available not only for Linux but also for Windows and macOS. The free and open-source app allows you to clean up and organize your local music by automatically updating artist, album, track information and album art cover for each song. It's written in python and supports tagging not only mp3 files but also many other audio formats. MusicBrainz itself is a massive open-source database of music against which the app tries to find, match and tag your music. If it can't find anything in the MusicBrainz database, it uses AcoustID (a database of audio fingerprints) in order to figure out the song.
3. Audacity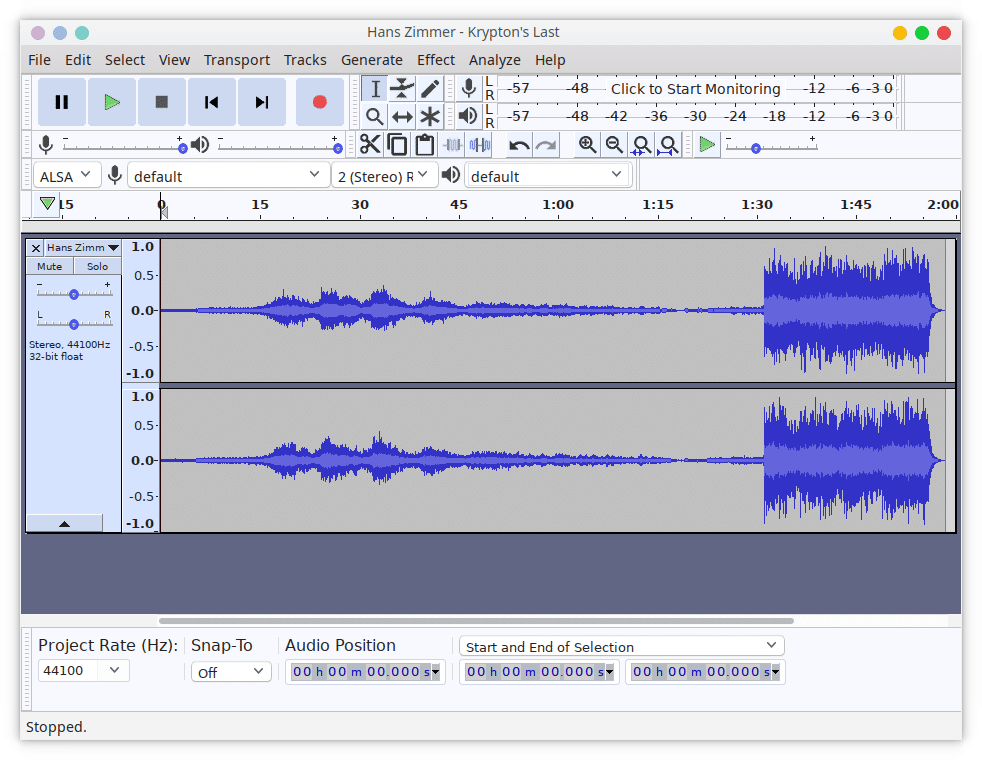 Audacity is a free, easy-to-use, multi-track audio editor and recorder for Windows, Mac OS X, GNU/Linux, and other operating systems. It is a free, open-source audio editor that can easily match any premium programs and that's why it earned itself a place in my list of the top music players for Ubuntu. Not only is it surprisingly simple to use but it is also packed with effects, VST plugin support and allows advanced audio editing. You can use it to make your own recordings, remove noise, cut and combine clips, apply special effects and much more, and achieve truly professional results. Audacity is, therefore, a very popular tool and you should be able to easily find it in the Software Center.
4. Spotify
At this point, Spotify perhaps needs no introduction no matter which operating system or device you mostly use. Spotify is the king of music streaming services and is the only popular service with a native Linux app. Being a native app allows it to integrate much better with the Ubuntu desktop, the media key, and the sound menu as well as desktop notifications. The only limitation is that Spotify is still not available in many countries. You can easily install it from the Software Center like any other app.
5. Nuvola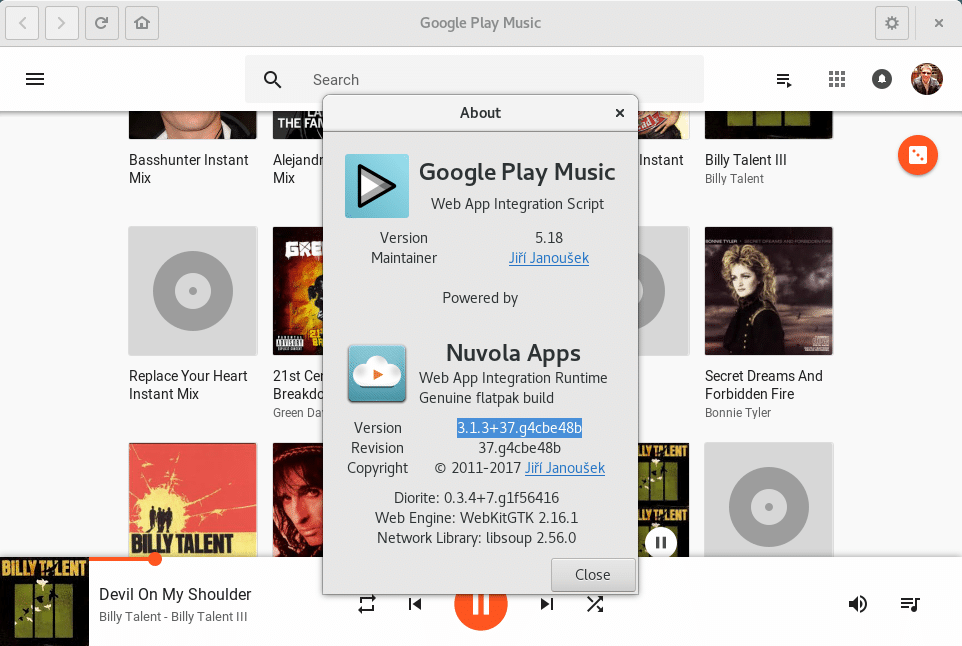 Nuvola is a great option if you don't or can't use Spotify. It's not a music streaming service itself but it is a music player that allows you to stream music from a number of different streaming services. As it stands now Nuvola supports 25 music streaming services including Google Play Music, Spotify, YouTube, YouTube Music, Amazon Music, Pandora SoundCloud and more. Nuvola makes use of Flatpak so you'll need to install that first. The download page does a good job of explaining how to get things up and ready.
It's time to wind up the list of the best music players available for Ubuntu users. If you are still not happy with the above apps, you should also check out the Lollypop music player for Ubuntu.