Ubuntu 17.10 is a little different from other versions of Ubuntu because it ditches the Unity shell in favor of Gnome 3. If you're someone who hasn't yet used Ubuntu and is contemplating which version to install, Ubuntu 17.10 would be a perfect choice right now. Mostly because it is the future of Ubuntu and in case you decide to stick along it would be convenient to familiarize yourself with Gnome 3 right away. If you have installed Ubuntu 17.10 already and are looking for apps to install, here are 5 apps you should install right away.
Before we get to that though, you might want to take care of a few things. Hit the Windows (Super) key on your keyboard and type Software Updater. Launch the Software Updater app, let it check for updates and then install any available updates. Ubuntu ships with the Firefox web browser built-in but it may not necessarily be the latest version. That's also true for other pre-built software that you should update first.
1. Google Chrome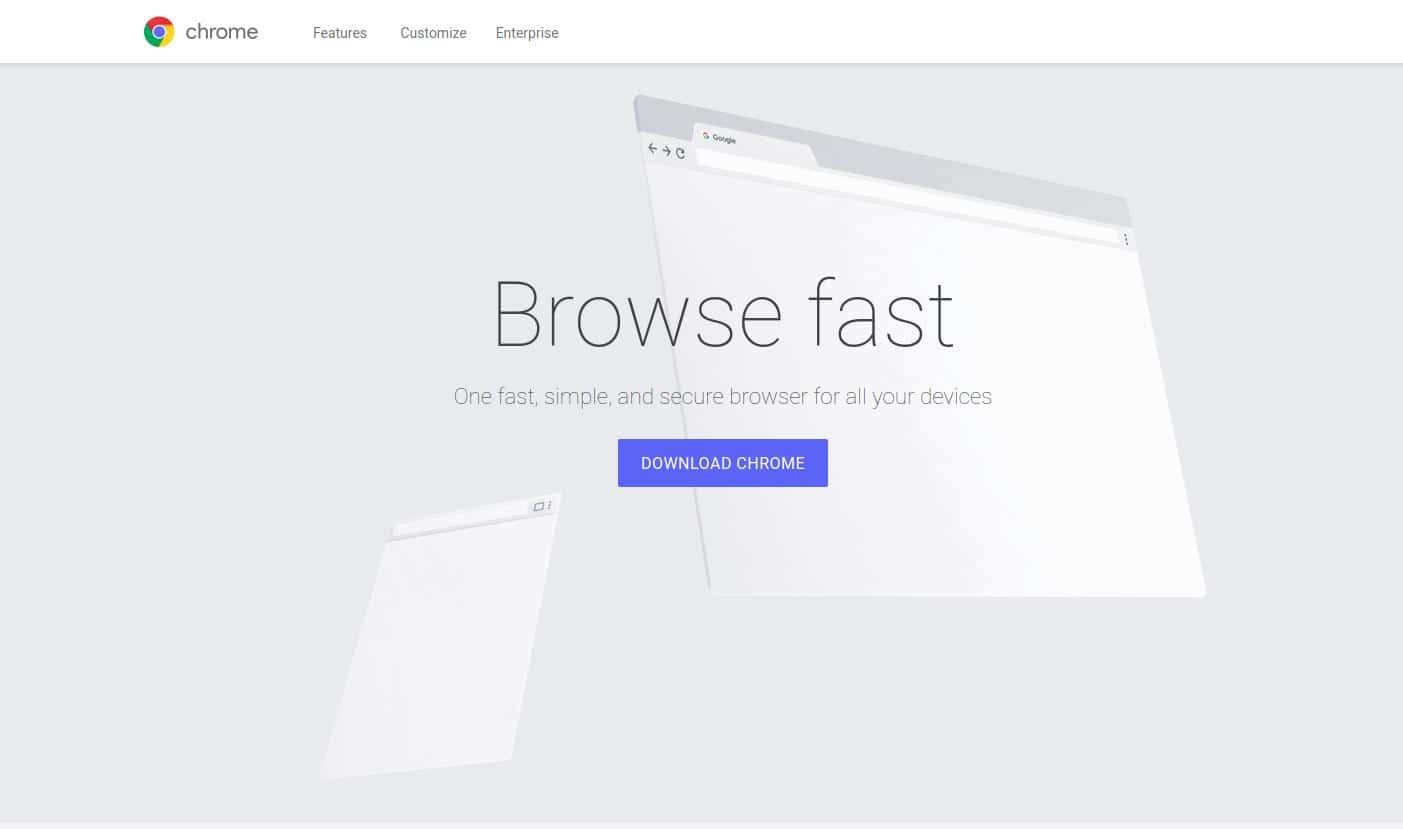 Installing Google Chrome is quite literally one of the first things many users do whenever they boot up a fresh OS install. If you're happy with Firefox (and I don't see why not considering how great Firefox Quantum is) you might want to skip installing Chrome. If not, you can actually install Chrome on your Linux machine. This used to be a little less simple because there was no official Chrome build available from Google. Now you can head to the Google Chrome download page and download a .deb package for your Debian based Ubuntu Linux system. The process is pretty similar to what you may be used to on Windows. Once you have the .deb package, double-click on it and then click Install on the Ubuntu Software Center window that opens up.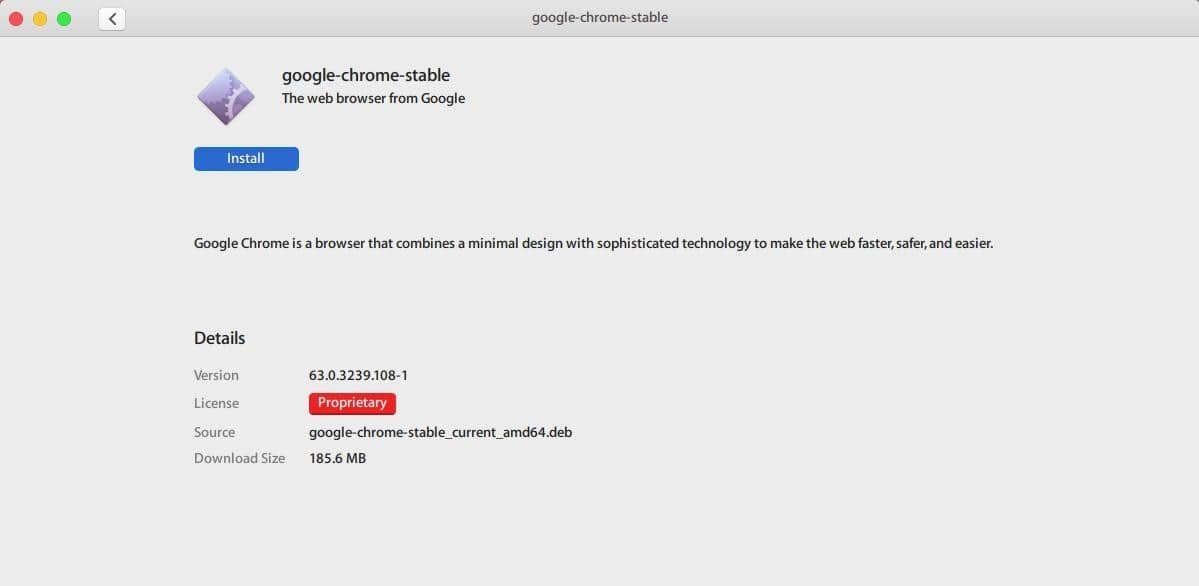 Enter your password when asked for and Google Chrome will be installed on your machine. You can find it among your other apps in the Application overview.
2. Gnome Tweak Tool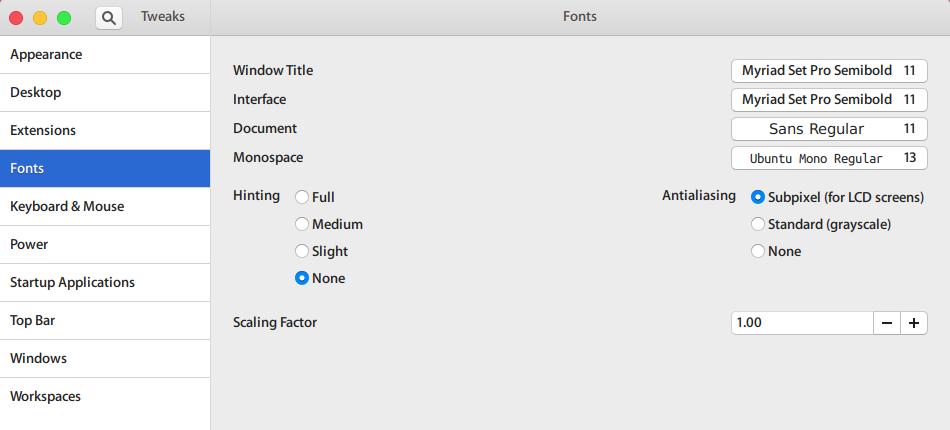 Even though you may want to install Chrome first, the Gnome Tweak Tool is actually the app you should install before anything else. There's no logical reasoning for it except that this is a must-have app for Gnome users. The Tweak tool grants you finer controls over how your Gnome desktop behaves and looks. Quite frankly I can't imagine using Gnome without it. Whether you would like to push the window buttons to the right or left, or you want to have the date displayed on the top bar, the Tweak tool has you covered. It also acts as an interface to manage your Gnome extensions which can be really helpful if you don't use the Extensions extension. Here are some of the things you can do with the Tweak tool:
Apply and change the current theme, icons, cursors of your desktop.
Change or resize the default system fonts.
Switch system animations on or off.
Move window buttons left or right.
Manage GNOME extensions.
Enable or disable desktop icons.
And a whole lot more…
To install Gnome Tweak Tool, run the following command in a terminal window:
sudo apt-get install gnome-tweak-tool
You will have to enable the universe repository in the Software and Update app.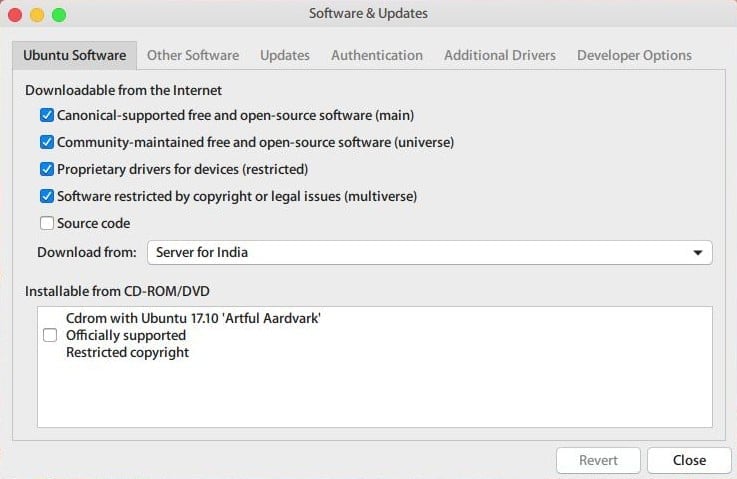 3. VLC Media Player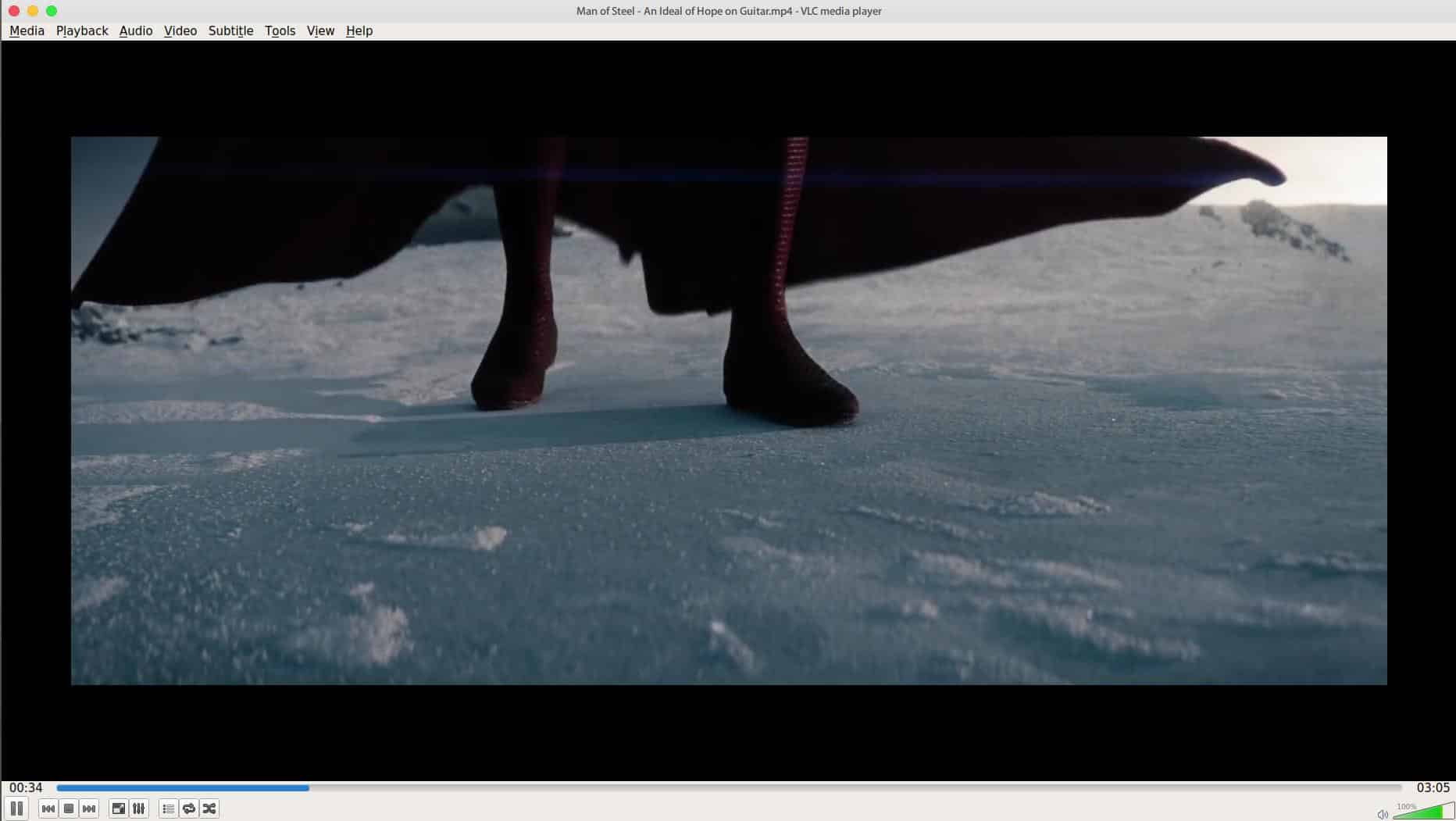 There is not much to say about VLC Media Player. Not because there isn't much to say but because everyone most probably already knows about this. Ever since I came across VLC Media Player I've never known a person who didn't have it on their PC regardless of the OS they use. Much like Chrome, VLC is one of the first apps I install on any of my machines. You don't necessarily need VLC on Ubuntu as you did on a Mac or a Windows PC though. The built-in media player on Ubuntu is actually pretty amazing especially with the right codecs installed.
VLC Media Player can be easily installed from the Ubuntu Software Center (//vlc).
4. Steam for Linux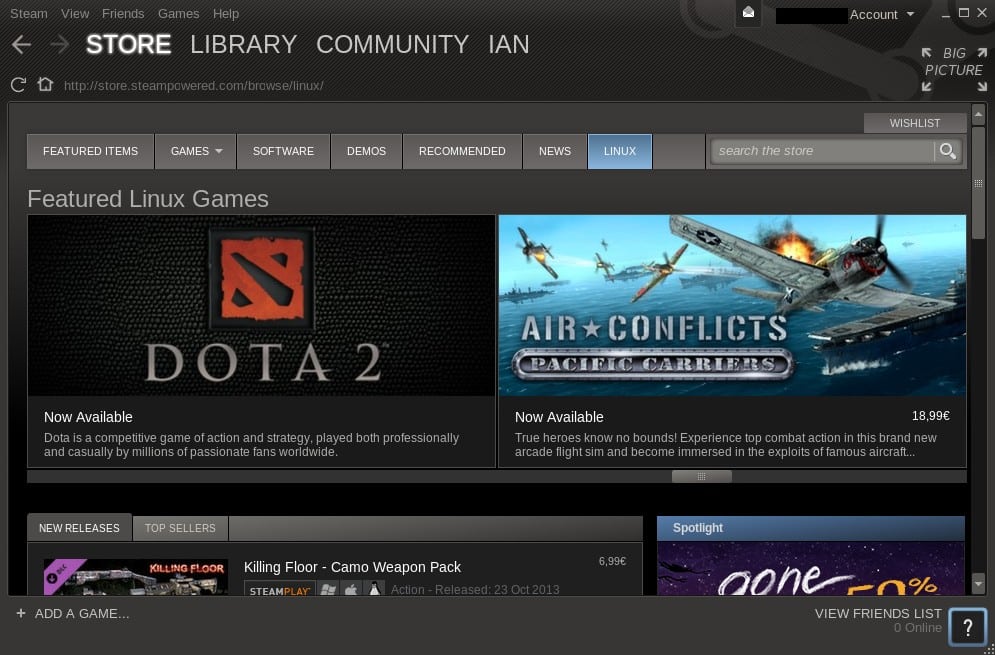 Ubuntu or any other Linux distribution isn't exactly known for gaming. One of the reasons for this, apart from performance issues and the small user base was also a lack of quality titles. Most AAA games that do make it to PCs are only developed for Windows considering its huge market share. Times are changing though and users can actually game on their Linux machines thanks to the availability of Steam. If you're a gamer, you can't go wrong with Steam.
5. Stacer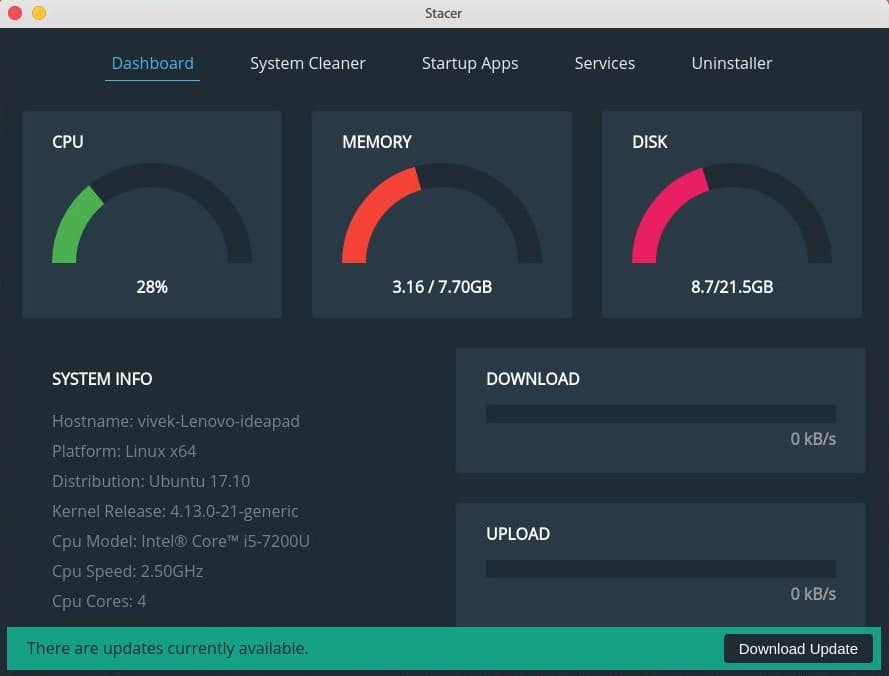 There is no lack of system optimizers for Windows but you may not be as lucky if you're looking for something similar on Linux. Although, your search could most probably end on Stacer. Stacer can help you perform system diagnosis to check your CPU, memory, and disk usage, start-up apps, wipe cache and uninstall apps. You can install and then launch Stacer on your Ubuntu machine by running the following commands in the terminal.
64-bit
$ wget https://github.com/oguzhaninan/Stacer/releases/download/v1.0.4/Stacer_1.0.4_amd64.deb
$ sudo dpkg --install Stacer_1.0.4_amd64.deb
$ Stacer
$ wget https://github.com/oguzhaninan/Stacer/releases/download/v1.0.4/Stacer_1.0.4_i386.deb
$ sudo dpkg --install Stacer_1.0.4_i386.deb
$ Stacer