Blogger, without any doubt, is the most appreciated "free" weblog publishing tool. Whether you're a casual/personal blogger or a serious blogger, there are two things that set you apart from other bloggers. One – your writing technique. Two – the look of your blog. Now, achieving number one is up to you but I can help you with number two. In this article, I am sharing with you 4 awesome blogger templates which you will love for sure.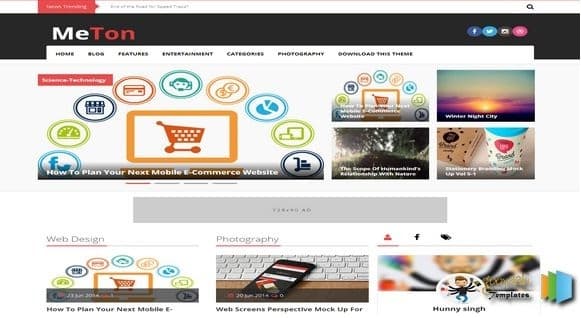 Meton Responsive is a two-column, SEO ready, magazine-style template created by Templateclue. This template makes eye-catching use of jQuerry and CSS. If your blog does not focus on a particular topic and covers multiple topics like technology, entertainment, photography, etc. then this template will be perfect for you.
2. Pratico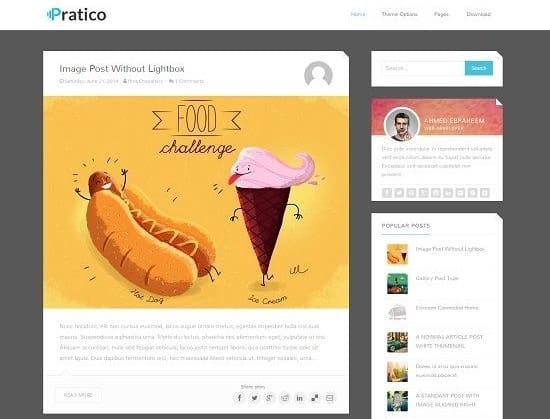 Pratico is a two-column, SEO ready, magazine-style template. It is fully responsive and comes with attractive typography and image animation which makes this template look minimalistic. This template is best suited for a personal blog. It also has some extra features like the sticky header and a custom 404 error page.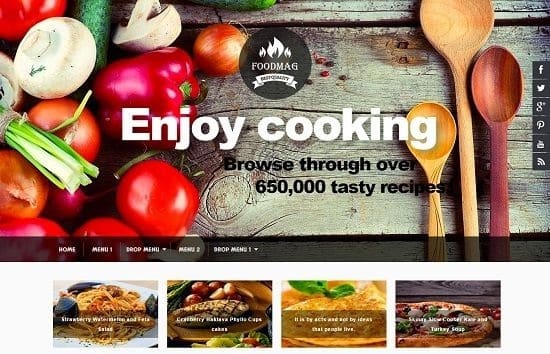 Hands down, the best template for a food blog. It is an elegant, feature-rich, and beautiful blogger template. It is a 2 column blogger template with grid-based design and features a fully responsive layout. Foodmag blogger template is a perfect choice for recipe, cooking, chefs and food-related website.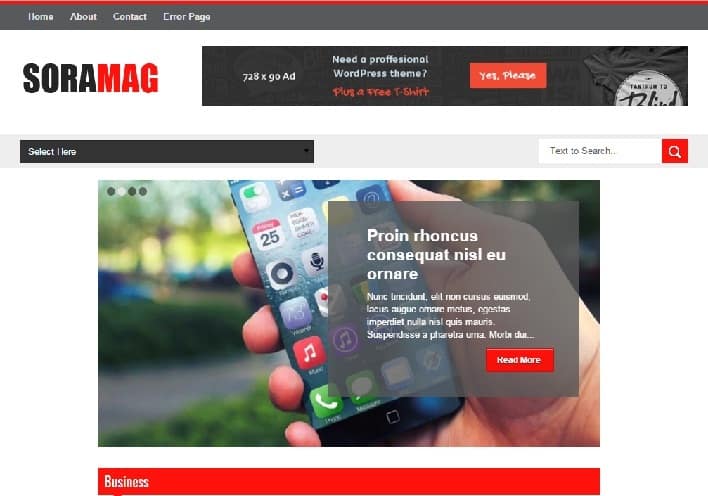 The creator of this template says "Sora Mag is a complete Blogger theme for a news or magazine site with the focus of attracting and keeping visitors on their site. It uses the best clean SEO practices, and on top of that, it' s fast, simple, and easy to use. Not only is it responsive but it also keeps that magazine feel right down to mobile screen sizes. Practically every typographic element has been endlessly tweaked for different screen sizes to make sure it looks great no matter what the device." And I totally agree.